While the 2021 winter tire season should be much better than what we saw last year in Canada, supply might be an issue this year.
The COVID-19 pandemic had a significant impact on last year's winter tire season. With many vehicles parked, some drivers decided that winter tires were not a priority for them in 2020. This left retailers with extra stock on hand, as well as reduced sales overall.
Fast-forward to the 2021 winter tire season, and things are looking better… at least from a consumer demand perspective. With vaccines in arms, and most of Canada slowly going back to work and school, it should be a banner year for winter tire sales.
Issues with supply
However, as we learned during the pandemic, supply and demand (case in point: the global chip shortage fiasco) may be an issue when it comes to winter tires this year.
"The guys who haven't already figured out their winter plans might be in trouble," James McIntyre, Director of Sales for Canada, Sailun Tire said when describing the challenges some tire retailers may face this year.
"Those who are going to rely on wholesalers will still get tires, but they might be stuck with what's in stock versus having their first or second choice."
When the winter tire market all but evaporated last year, many retailers sought to return their overstock. This year, those who held on to their winter tire stock will be in a better position for the coming season due to two factors – tire availability and the increase in the cost of tires this year.
"Prices have gone up this year," McIntyre adds, "so the dealers who have tires leftover from last year are already winning."
That said, not all tire manufacturers are forecasting a supply and demand issue. For instance, Farell Scott, Product Category Manager, Michelin North America says his company is ready for the coming winter tire season.
"We don't anticipate supply issues," Scott says. "We've been in very close contact with our customers and dealers, and we're constantly monitoring the market, trends and needs."
Part of Scott's certainty is because Michelin's Nova Scotia plant makes winter tires, which means that shipping from overseas is not an issue. Some other tire manufacturers—those who rely on overseas factories—might have to deal with transportation delays and the elevated cost of shipping we've seen in recent months.
Sizing trends
Once retailers get over any supply issues they may or may not face this year, they'll also want to keep an eye on emerging trends in the winter tire market, including the popularity of larger diameter tires.
"As the car market moves from sedans to crossovers/SUVs, tire rim sizes are getting bigger, which drives the winter tire market from the traditional small sizes (14"-16") to now mainly 17" and above," explains Okan Sen, Continental Tire's Director of Marketing in Canada.
"This is because the winter tire market demand is partially driven by new vehicles. In addition, because the original equipment tires are moving to higher speed ratings, winter tires are also going up in speed rating. We see more winter tires with 'H' ratings and above."
Since larger tires are generally more expensive than their smaller-diameter counterparts, some consumers prefer to downsize when investing in winter tires, as well as have their winter rubber pre-mounted on steel rims.
While that's not a new trend in our industry, it does help retailers deal with COVID concerns by getting customers in and out of their bays and waiting areas as quickly as possible.
"They're not waiting in lineups as long," adds Jack McClure, PLT Segment Manager, North America, Dynamic Tire.
"When winter tires are packaged, they're already mounted, already balanced during the off-hours, and they're being installed quickly when the customer comes in. So convenience is key for both dealers and customers."
Electric vehicles
With so many carmakers bringing electric vehicles (EVs) to market, tire retailers will see a growing number of electrified models in their service bays in the months and years to come. The question is, do these vehicles need "different" winter tires?
Technically, the answer is no since both EVs and conventional vehicles need grip during the winter season. However, rolling resistance is an issue for EV owners who want to maximize the distance they can travel on a single charge.
Realizing this, some tire manufacturers are proactively engineering their new offerings with rolling resistance in mind. "We've incorporated this across all our product offerings," says Michelin's Farell Scott. "For example, our new X-Ice Snow product has a lower rolling resistance than its predecessor."
The other issue EV owners want to be addressed is road noise. To that end, Scott says Michelin took advantage of the company's "patented noise reduction tuning technology" when designing the new X-Ice Snow tire.
Finally, because of the weight of their batteries, EVs require a more robust tire design. "Since electric vehicles are heavier than conventional vehicles," explains Continental Tire's Okan Sen, "they require more load capacity on tires as well."
But don't expect to see all the manufacturers catering to the needs of EV owners—at least not yet.
Sen explains, "At this moment, the impact is still very limited as the share of electric vehicles is relatively low. With the trend of electrification of the car industry, we will see more electric vehicles coming to the market, which has different tire requirements."
As we look forward to the coming winter tire season, we are encouraged by the words of Kumho Tire Canada's spokesperson. When asked about COVID's impact on our industry in the past and what Kumho foresees for the coming winter tire season, he expressed the kind of hope we can all share: "With the vaccines rolling out now, I think people will be surprised at how fast things normalize here."
---
Tire Showcase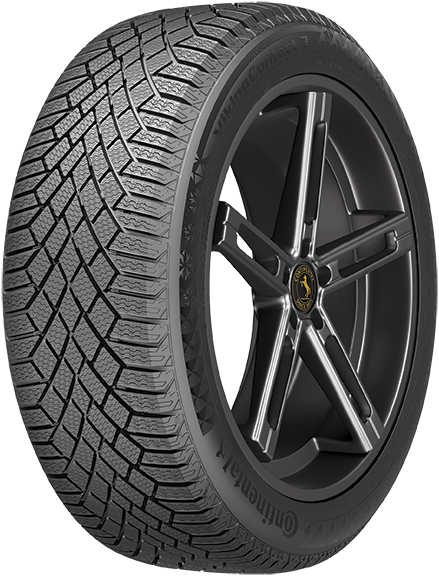 Continental's VikingContact 7 features active grip silica for improved wet grip and braking performance, along with an efficient groove network for exceptional aquaplaning and "slush planing" performance.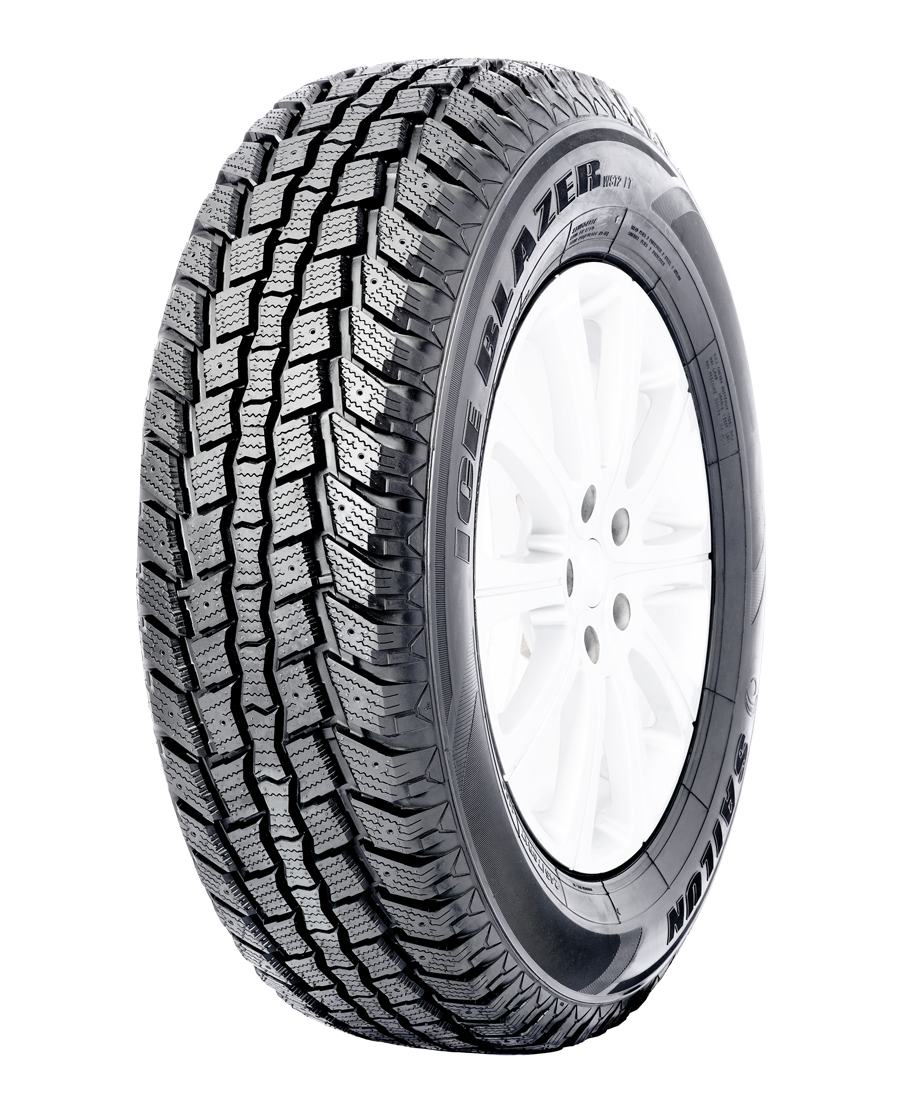 Sailun's Ice Blazer WST2 is a studdable winter tire designed for light trucks and SUVs. It has been engineered to tackle the toughest on- and off-road conditions with snow, ice or mud terrains, while maintaining maximum traction.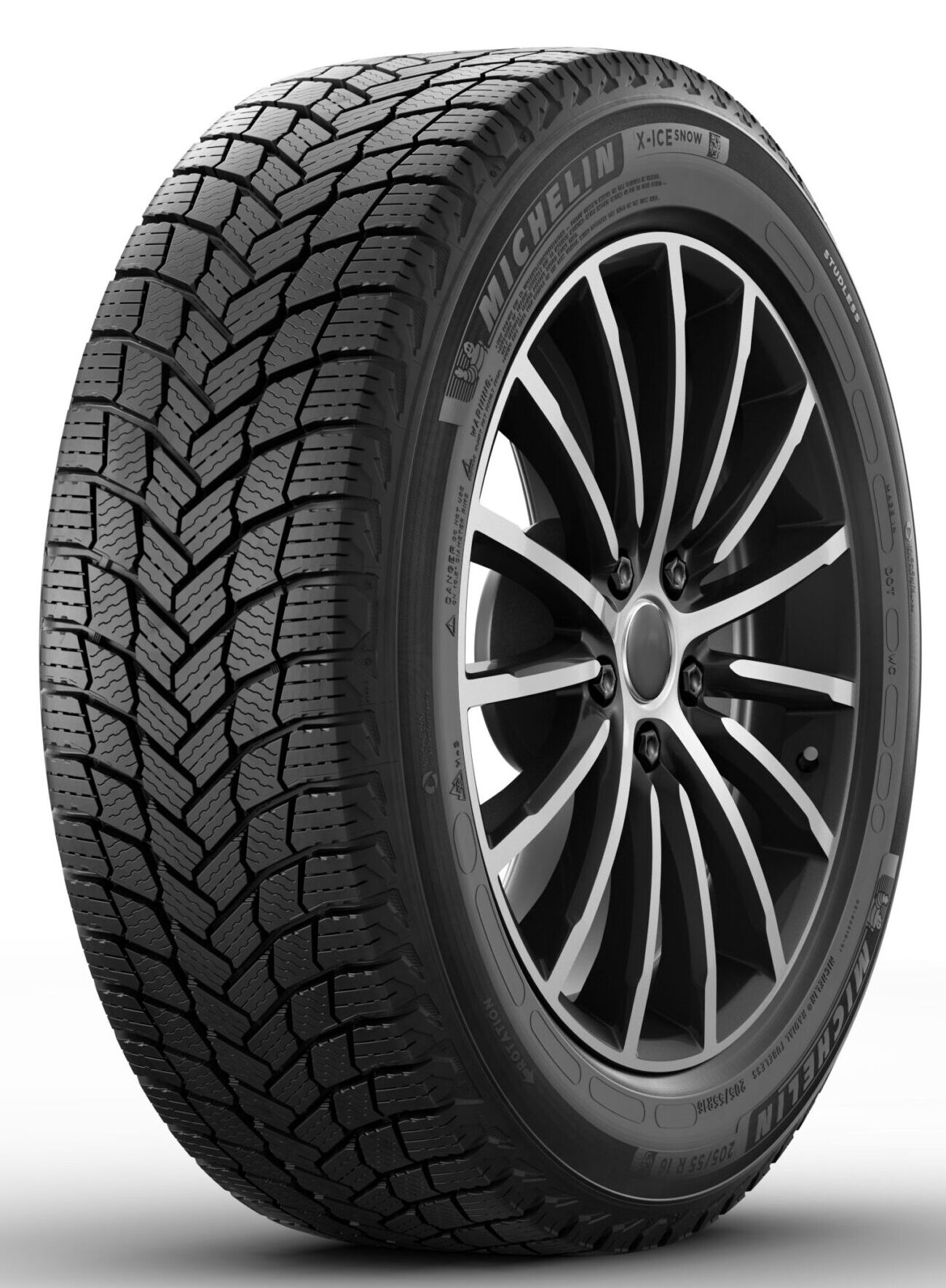 Michelin X-Ice Snow tire offers shorter ice and snow stopping distances thanks to the exceptional grip provided by having two types of full-depth 3D sipes for an increased claw effect.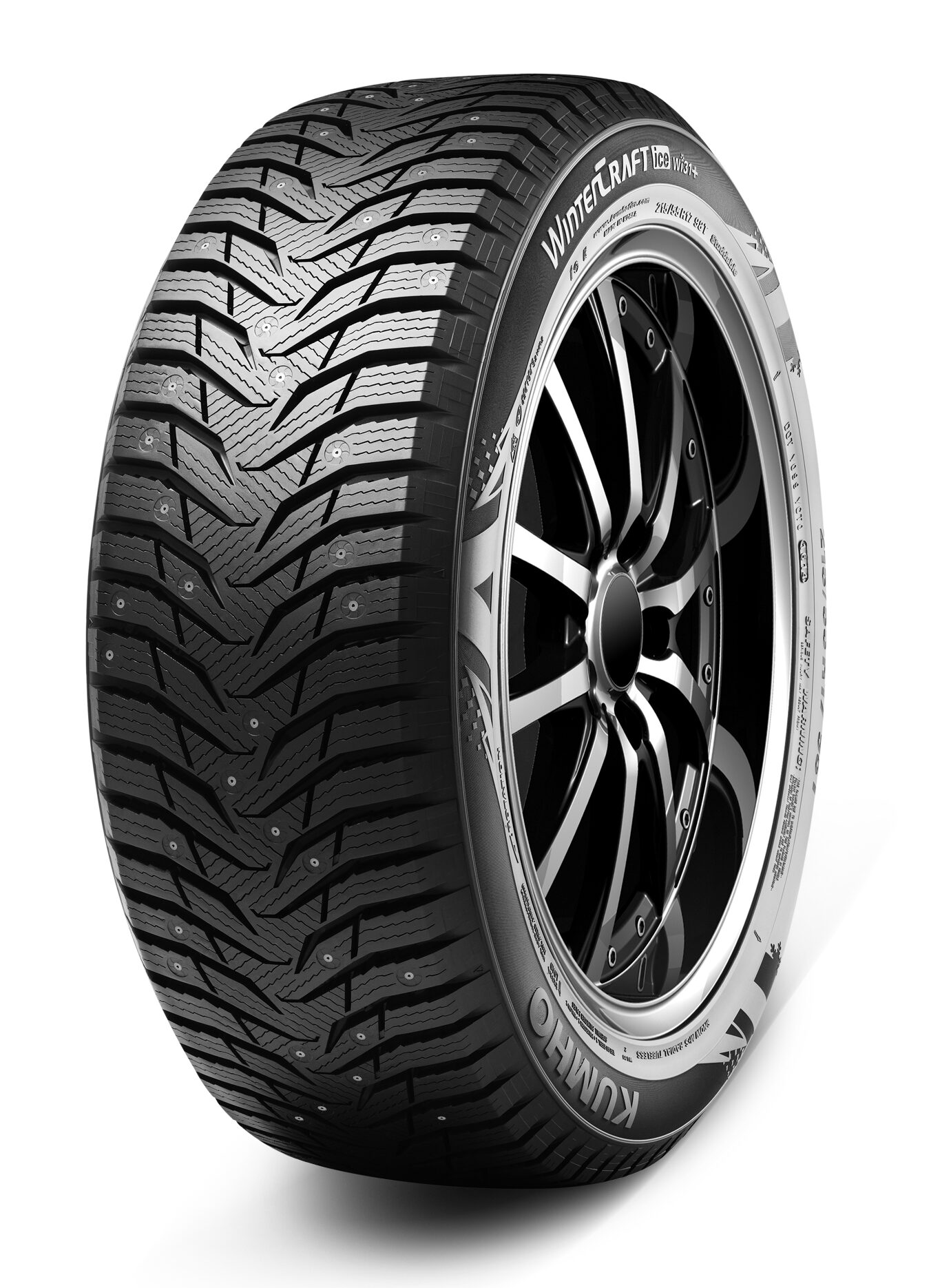 An advanced new stud design gives the Kumho WinterCraft ICE Wi31+ an exceptionally quiet hold on the ice and snow. The wide turbine studs provide excellent snow clearance in a low-profile design that cuts road noise dramatically.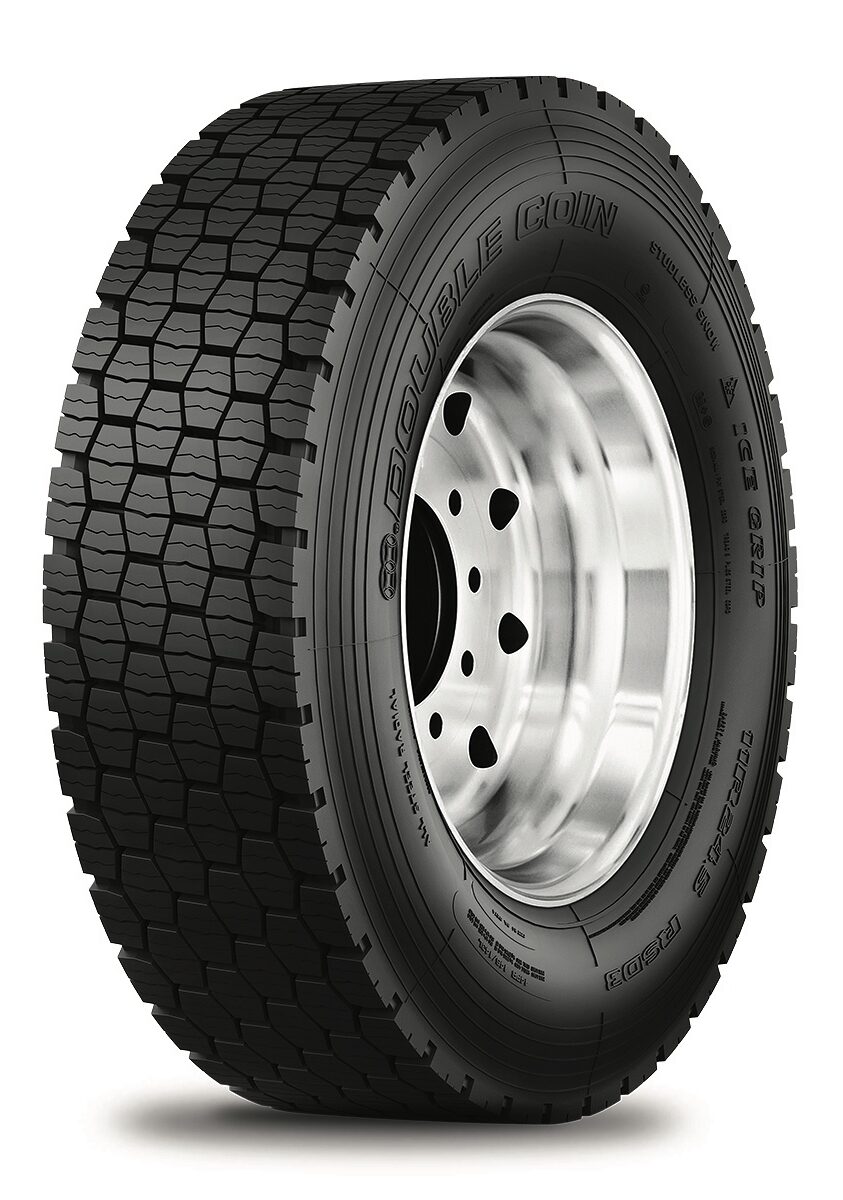 Double Coin's RSD3 is a drive-position tire that features a dynamic tread design for ultimate traction. Built to handle harsh winter conditions in all types of applications, the tire offers superior durability, performance and retreadability.