In today's automotive landscape, electric vehicles make up only 3.5% of the new car marketplace (as of 2020). 
Largely speaking, early adopters have expressed content regarding the EV ownership experience. With infrastructure slowly building and recent government mandates suggesting that no gasoline vehicles be produced after 2035, the rate of adoption is likely to grow exponentially.
So how has this landscape changed over the last decade and why are consumers willing to move towards EVs, now more than ever before?
The product
With a recent article released by Canadian Black Book, we outlined key factors contributing to EV adoption on multiple levels.  In this column I'll focus on the main attraction to EVs…the product.
As we continue to digest the plethora of new vehicles entering this year's market, never have so many of them been equipped with electric powertrains.
Back in 2018 there were only 13 different electric vehicles to choose from. If you didn't want a Tesla, you shrunk that number down to 10 and increased your susceptibility for severe range anxiety.
With any hopes of developing a cure for this "condition" being put on the backburner thanks to COVID-19.
In all seriousness, it has never been a better time to get onboard with the ownership of an electric vehicle.  Over the course of many years of Canadian Black Book testing vehicles, we've seen sizeable changes in range, drivability, and an overall normalizing of the EV experience.
No longer are we handcuffed to 200km or less of range or searching far and wide to find a place to charge our EVs.
Today, we are regularly seeing more than 400km of range, with most electric models costing just slightly above $40,000, in Canada.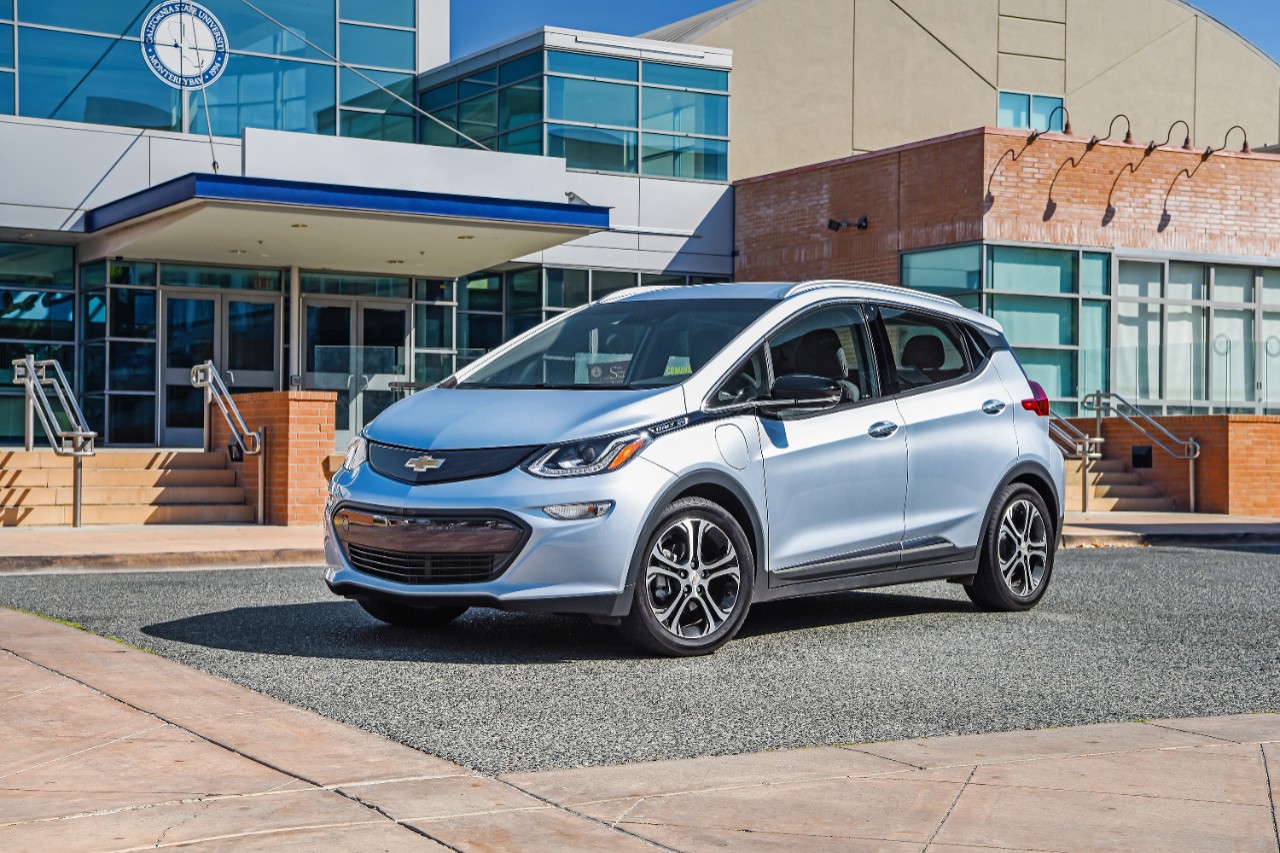 In the case of the upcoming 2022 Chevrolet Bolt EV, pricing is actually below $40k at $38,198, with 417 km of range. Chevrolet will also cover $1,500 for a Level 2 charger, with installation at your home.
Now that is an unprecedented offer, for an EV that actually costs the same or less than you'd spend on a gasoline equivalent.
Few downsides
Although we no longer receive the previous introductory $14,000 federal EV credit, we are still supported with $5,000 on EVs, with a base MSRP of less than $45,000.
Add in the benefit of no fuel refills, no oil changes and the overall decrease for vehicle maintenance, and consumers are quickly discovering there is hardly a downside to making this switch.
One vehicle we recently spent time with, was Volkswagen's first dedicated EV model, the ID.4.
Starting affordably at $44,995 and providing up to 400km of range, the ID.4 is the first EV to provide ample room for a family with space to spare at this price, while staying visually quiet that it's an EV.
So when we ask why consumers are embracing EVs now, it's because of examples like these. The ID.4 fits your family, takes them to virtually all the places they'd like to go (and back), and doesn't require spending above what is comfortable to spend on a vehicle, just to make the switch to electric transport.
With that said, there's also concern regarding depreciation. The first generation of EVs have been significantly affected by this cost of ownership, however, times are changing.
Residual values
Currently, the vehicles being produced with adequate range and curbing most of the existing anxiety, are holding value well.
Referring to Canadian Black Book's recent 2021 Residual Value Awards, the Zero Emission category averaged a retained value of 47% of original MSRP, after 4 years of ownership, where the Chevrolet Bolt EV took top honours at 56.1%.
These are respectable numbers when comparing to other car segments in the industry, and this data even looks back at some EVs with lower than 200km of range. It would seem that as we move forward and range averages increase, values should to.
Don't forget, in the beginning EVs were as different as the Tesla Model S and Nissan Leaf, whereas now we've seen product growth in between that entire spectrum. Whether you're a mainstream or high-end buyer, there's now an EV that's likely to interest you.
Tesla initiated the foray of high-priced electrics, and with their success has created a following from premium brands like Jaguar with their I-Pace, Audi's e-Tron, and even Porsche with the Taycan.
These vehicles not only enhance the driving dynamics bespoke to EVs, but also bring that experience to the next level.
Greater accessibility
With this powertrain becoming more commoditized throughout the industry, accessibility has significantly taken off.
There are EVs coming from almost every manufacturer and essentially all of them have plans to introduce dedicated EV platforms imminently.  Hyundai has branded an entire division of electric vehicles with the "IONIQ" nameplate, alongside new EV options from Kia that will add to their already robust EV offering.
Toyota has announced EVs to be launched later this year, and Ford has even introduced an EV with the name "Mustang"!
Entire brands have claimed the switch from producing gasoline propelled vehicles to electric, and new EV manufacturers are coming online regularly.
Regardless of value, name or look, the EV revolution is upon us.
All considerations given, practical or otherwise, EVs make sense and have targeted exactly what we look for in our day-to-day travel… quality and convenience.
---
Daniel Ross is Senior Automotive Analyst, Vehicle Valuations & Residuals at Canadian Black Book.