A repair-first mindset can provide multiple benefits for today's collision centres.
During the 2020 Virtual CCIF Conference on October 8, Dave Flockhart, Chief Operating Officer, BETAG Innovation, delivered a session entitled: Return to Prosperity with a Quality Led, Repair First Mindset.
Arguably, the timing for such a subject focus could not be more appropriate. Many collision centres across North America (and other parts of the world) continue to feel pressure from changing customer and stakeholder expectations, to growing vehicle complexity, an increase in the cost of parts and repairs, as well as a decrease in the amount of structural repair work, despite the significant investments OEMs have required for shops in terms of equipment, training and certification to perform these types of repairs.
Throw in a global pandemic that has led to reduced traffic in many areas and hence lower work volumes and the situation appears particularly dire.
Core fundamentals
Yet there is hope. According to Flockhart, despite the challenges and major changes the collision repair industry is experiencing, three fundamental principles remain the same, three core pillars in fact, that defined CCIF when it was first established in 1998.
These are:
Attracting and retaining staff
Education and Training
Industry image
Flockhart notes that while many collision centres saw a significant decline in repair volumes as a result of COVID-19 government lockdowns, the gradual increase in work provides an ideal opportunity to look to the future and take steps to ensure collision repairers are well-positioned to meet both the challenges and opportunities ahead.
Speaking of opportunities, Flockhart believes a key one for shops, is embracing a repair-first mindset.
Back in 2012, Thatcham Research in the UK released a study that predicted that the widespread adoption of Advanced Driver Assistance Systems (ADAS) would significantly change the amount of accident damage distribution, with a major shift toward non-structural repairs as a result of vehicle collisions (which would account for 57 percent of all collision repairs by 2025).
Today, many shops are showing a typical work mix that reflects that, with small and medium non-structural repair work accounting for around 60 percent of all business.
Not well-positioned
The trouble is, the industry has not positioned itself to take advantage of this work mix. Traditionally, repair procedures and capability have consistently lagged behind advances in vehicle engineering, technology and substrates.
Yes, there have been advances, particularly in the last decade, but the emphasis has been on structural repairs, with OEMs taking an increasingly prominent role in the process via certification programs that focus on these types of repairs and along with them the requisite investments in equipment and technician training.
Yet overall, says Flockhart, the percentage of structural repairs as part of a shop's overall repair mix continues to decline which means that a focus on such procedures where panels and components are most often replaced rather than repaired due to the extent of the damage are becoming increasingly uneconomical.
"The focus on structural repairs has now started to impact gross labour margins," says Flockhart who noted that during a recent conversation with a collision director of a large body shop group in the U.S., the focus for the industry has been not only on structural repair equipment and training but also in recruiting experienced technicians trained in these types of repairs.
Increased competition
The demand for these experienced technicians has led to competition among shops who have been increasingly offering higher wages to entice or retain these technicians at a time when the industry continues to face low labour rates. The resulting squeeze on labour gross margins is causing significant problems.
Yet as Flockhart acknowledges, it doesn't have to be this way. By taking steps to develop apprentices and less experienced technicians in the art of non-structural repairs and by aligning skill sets with the shop's actual work mix can provide an opportunity to gain a competitive advantage and actually start to increase labour gross margins.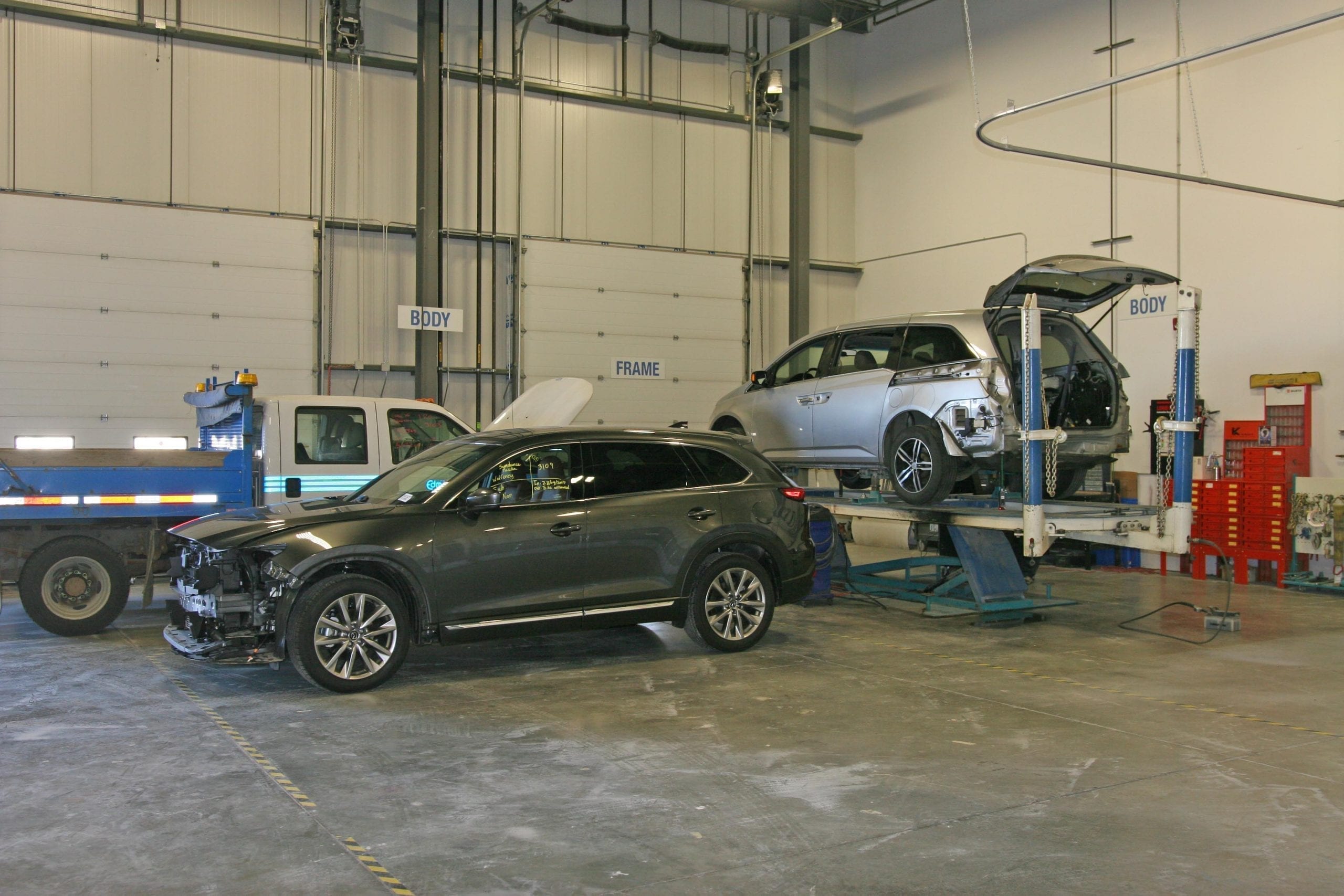 This becomes even more relevant when we look at the increase in demand for non-structural repairs that can if implemented effectively can lead to not only better labour gross margins but overall gross profits.
Flockhart says that by shops adopting a quality led, repair the first mindset, shops can realize significant long-term benefits via processes that are relatively inexpensive to adopt.
Primary consideration
To be successful in this approach, Flockhart says that the quality of the work must be a primary consideration throughout the entire repair process including inception, during, and at the end.
"As repairers, we are rightly held accountable for quality, so it is critical we consistently deliver properly on this commitment," he says.
Yet this also means correctly determining whether a part or panel can be repaired instead of replaced.
To make that decision, four key criteria must be assessed:
Safety characteristics are not altered or affected
Functionality is maintained
Durability is preserved
Aesthetics are restored
"If all these four factors can be restored within OEM specs, the panel or part is in scope for repair," says Flockhart. "If any one of these factors cannot be restored, it must be replaced."
Only when the estimator or repair planner is satisfied with these criteria and has accurately determined whether the part or panel can be replaced, says Flockhart, should any commercial considerations surrounding the repair, such as efficiency, cost and profitability be brought into the decision-making process.
Efficiency and productivity
Another key consideration regarding a repair-first mindset is to look at the impact on shop efficiency and productivity. Typically, many shops see four hours per day in touch time for a 20-hour repair, which means that technicians are actually working on the vehicle just 50 percent of the time.
A lot of this inefficiency can be attributed to both internal and external factors which can be broken down into three categories:
Parts issues
Process and efficiency issues
Estimator and technician skillset factors
If an estimator or repair planner is poorly trained, the risk of supplements greatly increases which in turn can lead to parts delays, reworks and inefficient shop repair process as well as delays to estimates and supplements being approved.
While Flockhart acknowledges that it is not realistic to eradicate these issues, it is possible to reduce the impact they have on the overall repair process and the shop's ability to make money.
He notes that through initiatives such as effective estimator training, as well as providing technicians with the skills to straighten vehicle outer panels and repair them instead of replacing them, shops can reduce supplements, mitigate parts related issues, boost touch times, increase labour hours and as a result achieve greater labour gross margins and overall shop gross profits.
---
Stay up-to-date with more stories from CCIF 2020