AI is changing the way damage is captured and processed.
One of the biggest trends to emerge in collision repair since the onset of COVID-19 has been photo-based estimating (PBE). Shifting customer expectations and the need to practice social distancing and minimize physical touching have made the technology viable like never before.
At the Virtual CCIF event on October 7, Marcos Malzone, Vice President, Product Management, and Elliot Roberts, Product Management Director for Solera Audatex, hosted a session entitled The Pros and Cons of Photo Estimating.
Harnessing the power
Since 2017, Solera Audatex has been working on ways to harness the power of artificial intelligence and machine learning to enhance the estimating process and deliver more accurate results that can improve the entire collision repair process.
The concept of capturing images and processing them through AI technology to generate a repair assessment and calculation is designed to create a consistent, quality process that enables collision repair professionals to be more efficient in their roles by complementing their skill sets and freeing them up to perform more complex tasks.
By doing so, it allows shops more flexibility in creating estimates (whether on-site or remotely) to generate more accurate, consistent results, which leads to more efficient parts ordering as well as better repairs with fewer supplements, fewer delays and ultimately, improved efficiencies and better profitability.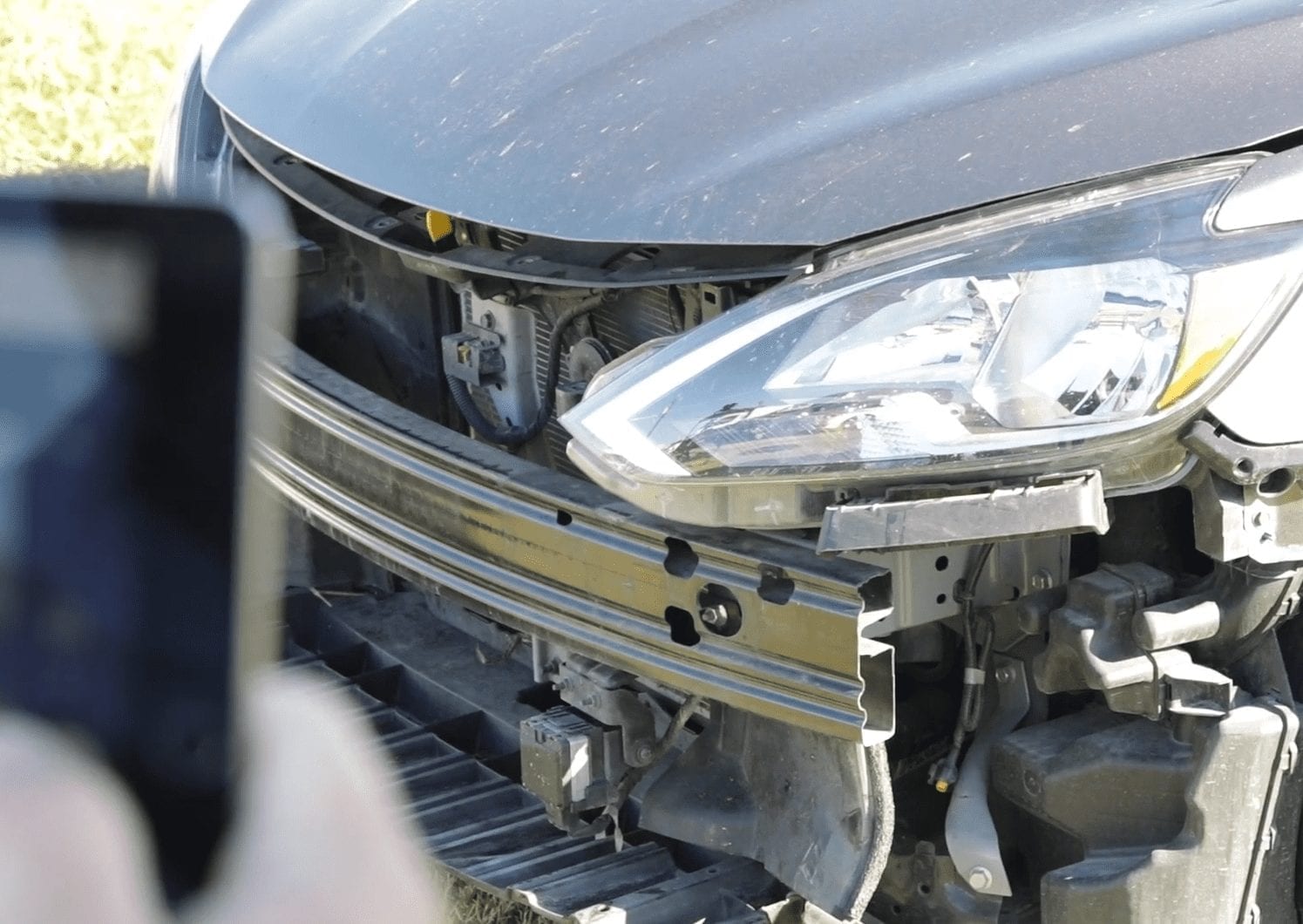 But there is a caveat, as Roberts acknowledges and that is ensuring the technology is being utilized in the right way, on the right vehicles for the right repairs.
He says that at this stage, some of the more complex and advanced repair procedures would likely not benefit from AI photo estimating technology but as time marches on and the technology evolves, it is expected to become an increasingly important and integrated part of not only the estimating process but the entire repair.
Vehicle type, damage type
He notes that a key factor in enabling shops and estimators/repair planners to use the technology effectively comes down to the vehicle itself and also the type of damage it has sustained prior to the repair.
"It is the DNA of the vehicle that really makes a difference," says Roberts, "if you look at a specific repair operation for a specific car, in a specific market." And because the parts costs and labour operations are different, the DNA and the vehicle VIN are crucial to ensuring the process is executed properly.
An example could be a first or second-generation Audi TT. On the first-generation model, a dinner plate dent on the hood would most likely warrant a repair because the hood is made from steel.
On a second-generation TT, which has an aluminum hood, a replacement will likely be needed and, as Marcos Malzone acknowledges, a different shop may also be required to perform the work if they have the tools and training to perform aluminum repairs.
Different markets
Also, because different markets around the world not only have different vehicles but different repair procedures, developing photo estimating technology that takes this into account is essential. "AI models need to be trained to operate in every market," says Malzone.
He notes it's also important to understand that the technology is only as good as those using it, which is why having optimal processes and decisions regarding the estimate and repair procedures prior to adopting AI-based photo estimating is essential, otherwise the technology will only amplify existing problems rather than solving them.
In these kinds of cases, the end result could be unsafe, improperly performed repairs or a shop being underpaid for the work performed.
Malzone says at Solera, training AI models to understand the contours of a specific vehicle and ensuring they are able to see exactly what a live appraiser is able to see is critical.
He notes that there are different machine learning techniques that allow an estimator to plot around the damage so that when the AI estimate is brought forward, an expert can see that and doesn't have to worry about spending as much time in the future on a similar situation because they know that the AI software is able to detect that specific type of damage consistently.
Making decisions
Besides efficiency in capturing the damage, another key consideration for AI-based photo estimating is allowing it to help make decisions regarding repairs or total losses resulting from collision damage.
Elliot Roberts notes that in the case of Solera, its insurance customers are asking how a decision to repair or write-off the vehicle is made and how by line estimates, the factors that led to that decision were reached.
Although both Roberts and Malzone admit that there is still reluctance on the part of many collision industry stakeholders to fully embrace the concept of AI-based photo estimating, over time, that is expected to dissipate as confidence in using the technology increases and more and more collision repairers and insurers see the inherent value it offers in terms of consistent, accurate results as well as the ability to reduce overall cycle times.
Beyond collision repair, Malzone and Roberts also see the benefit this technology can offer to other sectors of the automotive industry, including recyclers, by analyzing which parts can be re-used from salvaged vehicles, as well as assessing damages on rental cars and lease return vehicles.
They both note that this technology is here to stay but a key takeaway is that businesses carefully select a specific case use for it in terms of where it is likely to drive the most value across the largest volumes.
---
Stay up-to-date with more stories from CCIF 2020