At Automechanika in Germany, ZF invited foreign journalists to a discussion about the impact connectivity will have on aftermarket workshops.
Moderated by Philippe Colpron, Executive Vice President of ZF Aftermarket, this discussion shed light on the challenge of connectivity and digital vehicle data sharing for automotive aftermarkets.
As part of this important show, ZF presented the prototype of the Tech e-Power Expert, a module designed for automotive aftermarket shops that want to access several mobility training programs.
It was mobility that Mr. Colpron and his team talked about during this exchange with French-speaking journalists. "Connectivity is a challenge, but it also offers several opportunities for independent mechanical shops," he explains. "The biggest trends in the industry are related to access to digital data that allows for optimization of vehicle utilization. Everything that was developed for agricultural and heavy transport vehicles and equipment is now migrating to fleets, but also to individuals. For independent shops that service the recent Tesla and the 2010 Volkswagen Golf on the same day, this is an important evolution; they have to move from the analog to the digital age."
In fact, we had the opportunity to speak with ZF experts recently in an article about the trend toward electronic mechanical parts, where the issue of data access for mechanical maintenance was discussed.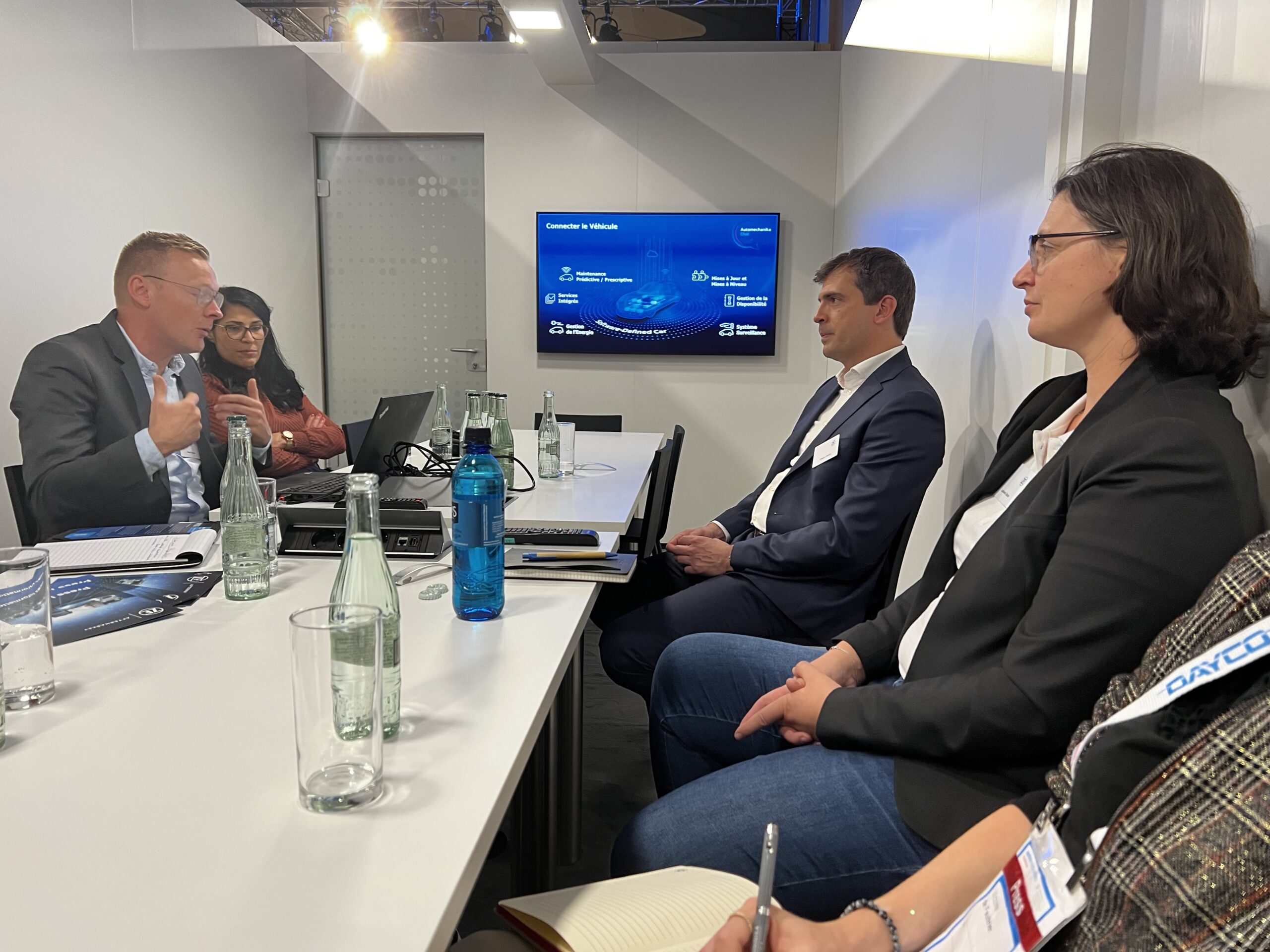 According to ZF Aftermarket's vice president, telematics, which enables the sharing of vehicle data, go much further than locating the vehicle. "It's possible to access the health of the vehicle remotely," he explains. "That means our company is developing solutions for independent shops to get on board and build relationships on another level with their customers. Predicting maintenance, for example, is building loyalty."
Independent workshops
According to this expert, the entire secondary market must work together to facilitate information sharing. He also mentioned the importance of recognizing the consumer's right to choose the shop where they want to have their vehicle serviced. "There are obviously factors related to safety and the need for proper technician training, but there are several avenues of solution even though there are differences in approach from country to country. One thing is certain, workshops must digitize, adapting as if access to vehicle information were fully available. Vehicle intelligence also means that it will be possible to improve performance without even touching a part."
Colpron concluded the discussion by mentioning that ZF Aftermarket, which supplies replacement parts to the aftermarket, is also working on its own solutions to help shops make this shift. "The consumer has a choice and independent shops need to prepare, including training their technicians."