New XC40 Recharge P8 marks the Swedish brand's first major foray into the battery-electric segment.
On February 10, Volvo Cars Canada unveiled the brand's first all-electric vehicle, the XC40 Recharge P8.
The virtual event, in which automotive journalists were invited to have a look at the new SUV, also featured presentations from Matt Girgis, Managing Director, Volvo Cars Canada, David Mele, Product Planning and EV Incentives Manager, as well as a Stefan Diklich, Product Planning and Electrification Specialist who provided a virtual tour of the XC40 Recharge, highlighting some of the specific features unique to this model.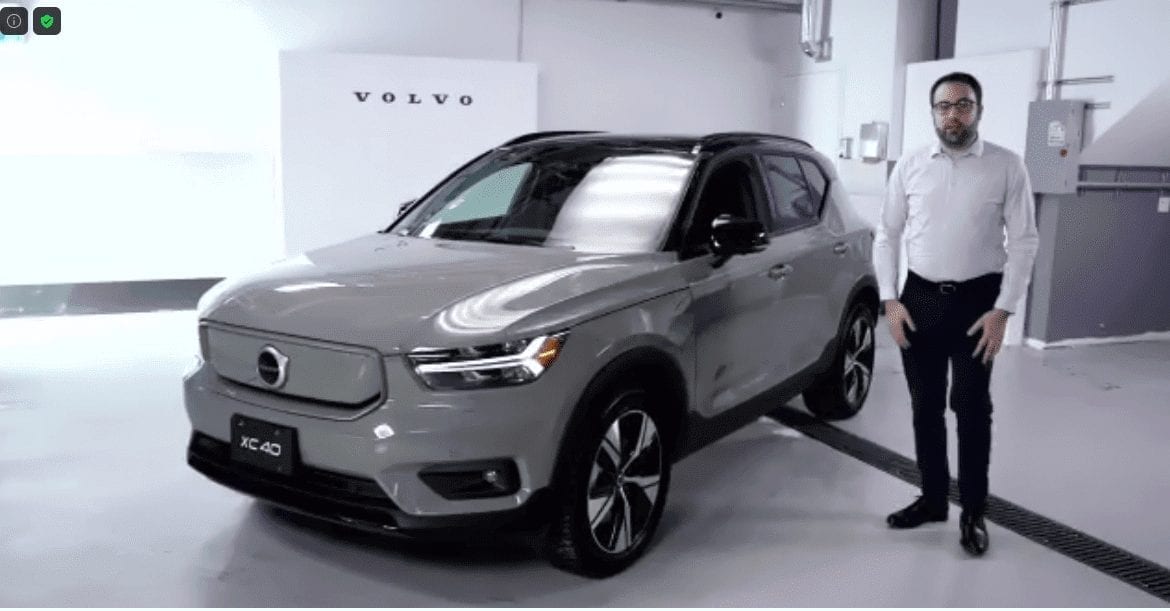 Notable differences
Although Volvo announced that it was committed to plug-in, hybrid and electric vehicles exclusively from 2019, the XC40 Recharge represents the brand's first foray into the battery-electric segment (excluding the Polestar offerings). Although it shares its architecture with the regular, internal combustion engine XC40, there are some notable differences.
The Compact Modular Architecture or CMA, which underpins this vehicle, was developed by Volvo in conjunction with its parent company Geely and has enabled the premium Swedish brand to create an effective battery electric vehicle. Compared to the regular XC40, the Recharge version features a redesigned front crumple zone with a reinforced safety structure since there's no engine in front of the firewall.
Additionally, there's an extruded aluminum safety cage in the centre of the vehicle's unibody structure which also incorporates a crumple zone designed to protect the battery system in case of side, frontal or rear impact. And by mounting the battery in a low-slung fashion across the floor-pan, Volvo engineers have been able to lower the centre of gravity, improving directional stability and handling compared with more traditional crossovers and SUVs.
Front and rear motors
In terms of motivation, XC40 Recharge gets its propulsion by twin electric motors that transmit power to both front and rear wheels. Volvo says that combined with the 78-kW lithium-ion battery system, the XC 40 Recharge is able to cover a range of 335 km before it requires recharging, and using an approved fast-charger, can replenish 80 percent of its energy within 40 minutes.
While the XC40 Recharge is all-wheel drive, at highway speeds the torque bias is sent rearward in an effort to reduce battery energy usage and maximize range. And given, that electric motors make maximum torque at zero rpm, the XC40 Recharge's equivalent output of 408 horsepower and 486-lb-ft of torque should make for snappy, muscle-car-like acceleration.
Outwardly, the XC40 Recharge is distinguished from its conventional counterpart by a distinctive grille plug, while opening the hood reveals a nifty front-mounted trunk or "frunk" in a similar mould to Tesla offerings and the new Ford Mustang Mach-E.
In fact, storage space is a major selling point of the XC40 Recharge, since it also boasts, clever storage bins in the doors, trunk area and also under the seats. In fact, with the rear seats folded flat, it will swallow a healthy 1,328 litres (46.8 cubic feet) of luggage or cargo in the trunk area—proving that having an all-electric powertrain no longer means a serious compromise in luggage capacity.
New infotainment system
Besides the powertrain, the XC40 Recharge P8 is also the first Volvo to be equipped with a new Android-operated infotainment system. It incorporates embedded Google technology such as Google Assistant, Google Maps and the Google Play Store and if asked, can even tell jokes.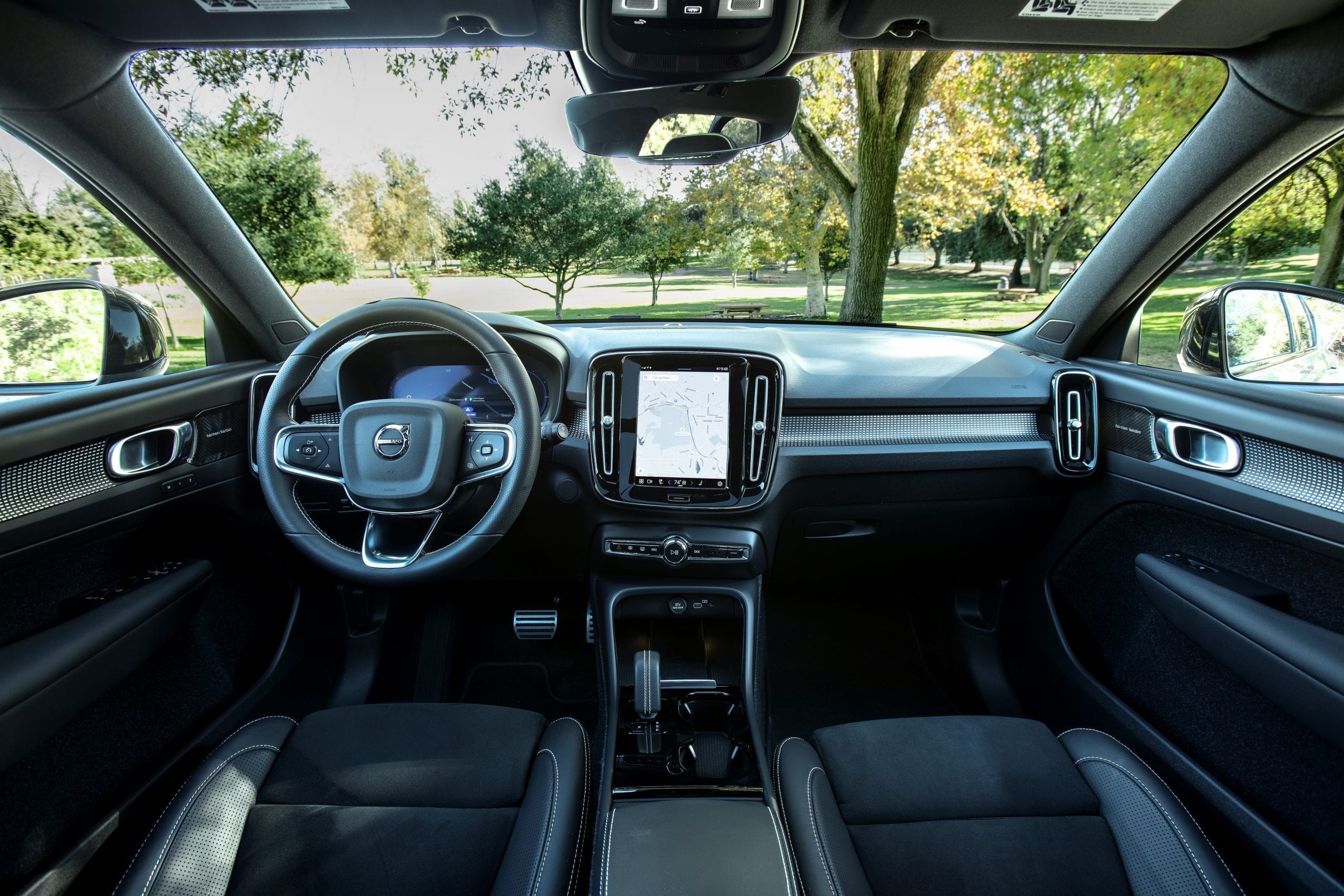 Following the strategy by Tesla and others with their battery-electric vehicles, the XC40 Recharge is very much a smartphone on wheels, being the first Volvo that's able to receive bigger operating systems and software updates over the air. According to Volvo Cars, this means that drivers will see their owner experience evolve over time, as the vehicle receives new and more advanced software, causing it to advance and improve over the day it left the factory.
Volvo has positioned the XC40 Recharge at the heart of the premium crossover segment, which is one of the fastest-growing in North America. Priced at $64,950 it is still very much a niche product, but one which Volvo hopes will clearly demonstrate that owning a pure electric vehicle doesn't have to be all about compromise.