The ultra-high-performance tire market is changing, and tire manufacturers are keeping pace with new products and solutions.
According to a report published by the global market research company Market Research Future, "the global ultra-high performance tire market is expected to grow at 11.36%" annually, between now and 2030. The report further explains that "the all-season segment [of the UHP market] is expected to hold the largest share of the market, [and that] the all-season segment is expected to grow at the fastest rate."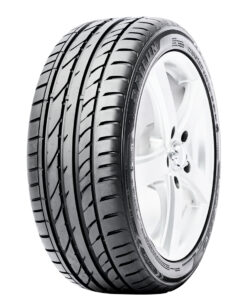 James McIntyre, VP Sales, Canada, Sailun Tire Americas says he has certainly seen a trend towards all-season UHP tires. "UHP used to mean dedicated ultra-high-performance tires without any real all-season capabilities," he explains. "Now, we're seeing the trend [towards all-season UHP tires] because a lot of CUVs and SUVs are coming to market with these bigger wheel packages that call for a UHP tire, but customers also want a tire that's quiet, fuel-efficient and comfortable. That's where all-seasons come into the picture."
This doesn't mean that the traditional UHP market is dead. "You're still seeing a demand for a pure UHP on something like a Corvette, for example," McIntyre adds, "but a vehicle like the Honda CR-V might come with a 19-inch package and something that looks more like an all-season tire with UHP capabilities in terms of speed rating and handling."
McIntyre says that years ago, UHP tires were designed with the performance enthusiast in mind. They had big tread blocks, high-speed rating, and they were engineered to offer maximum traction. "But next-generation UHP tires are going to have more all-season characteristics," he adds. "Look at a vehicle like the Audi A6 or S6, as an example. It doesn't need a pure UHP tire. It needs a UHP tire with some all-season characteristics."
Different customers, different needs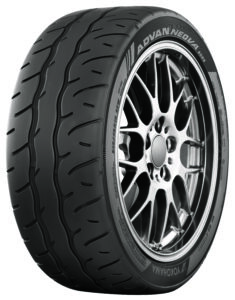 The UHP market seems to be divided into two distinct groups, with customers in each group shopping for tires that fill two different needs. On the one hand, you have true performance enthusiasts who drive cars designed to handle and ride like sports cars. These customers can be expected to shop for a true UHP tire. "That's a tire that could go to the track," McIntyre adds.
The other side of the UHP market is made up of those consumers who need a UHP tire because that's what their vehicle came equipped with from the factory. These customers will never go to the track with their vehicles, and they don't drive their SUVs or CUVs or sedans with the same "need for speed" or the same expectation of performance and handling.
These are the customers who will be happier with a UHP tire that has all-season characteristics because it offers a more quiet and comfortable ride. And as data from the Market Research Future report shows, this is the segment of the UHP market that is forecast to grow the fastest.
Jack McClure, PLT Segment Manager, Sailun Tire Americas sees a big difference between the two types of UHP buyers. "Some people want a UHP tire that offers performance," he says. "They might take their car to the track, or they might simply not drive it at all during the winter. So they're ok with a tire that doesn't offer all-season performance. The majority of consumers, however, might want the size and the look of a UHP tire, but they also want comfort and more mileage from their tires. That's where the all-seasons come in. They're ideal for this second group of consumers."
Some consumers aren't even aware that they purchased a vehicle with HP or UHP tires. "They're surprised," McClure explains. "They love their vehicle, but once they need to replace the OE tires, they don't realize that they have 20- or 21-inch rims. They look at the price tag, and they might need to be educated."
It's the tire retailers' job to inform and educate the customer, McClure adds. "What are the benefits? How do I get more mileage? How do I get more comfort? If I don't like the low-profile 19-inch tires I have, maybe I can go to an 18-inch package, get more flex in the sidewall, and a more comfortable ride."
"Heavy Load" tires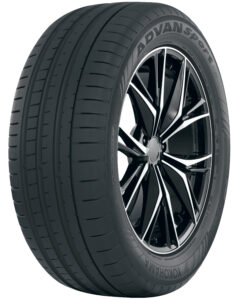 One of the interesting trends tire retailers need to look out for is the introduction of HL (Heavy Load) tires to the HP/UHP market. Until recently, we've seen Standard Load (SL) and Extra Load (XL) tires, but with the advent of electric vehicles, the new HL classification assures that these new tires can handle the much heavier batteries found in modern EVs.
"Heavy Load is being introduced because we have to increase the load [rating], especially for electrical vehicles," explains Angela Crivoi, Market Planning Manager, Consumer Segment, Yokohama Tire Canada. "HL tires are not reserved for EVs, but will likely find a natural market there."
In a recent technical bulletin, Yokohama explained the need for HL tires. "Typical consumer vehicle curb weights are increasing dramatically. The Ford F150 Lightening (EV) weighs in at around 1600 lbs more than the same size internal combustion (ICE) F150. A Tesla Model S EV weighs over 1300 lbs more than a similar sizes Toyota Camry (ICE) (4900 lbs vs. 3600 lbs). This trend holds true across the board for EVs."
As the auto industry continues to change, so will the demand for new and more capable tires. This includes UHP tires, which were once reserved for sports cars but are now found on a variety of vehicles, including a growing number of EVs.