Nokian Tyres awarded the Sustainable Innovation Challenge Award to Reselo AB for its renewable rubber made from birch bark residue.
Last year, Nokian Tyres launched the FAST RACE, BIG CHANGE Sustainable Innovation Challenge to find new solutions for producing more environmentally friendly tires.
The challenge was open to all companies as well as students and researchers.
Nokian Tyres received nearly 50 applications from 18 countries and from these a team of Nokian Tyres experts selected four finalists.
At the final tests held in Lapland last January, the jury awarded first place to the Swedish company Reselo AB.
Made from birch bark residue, Reselo's sustainable innovation rubber convinced the judges with its versatility and future potential.
The challenge
Innovations were tested during the presentation of a vehicle driving at full speed on an icy track.
The final rounds of the FAST RACE, BIG CHANGE Sustainable Innovation Challenge were held at Nokian Tyres' legendary White Hell testing facility in Finnish Lapland.
The winning innovation was put to the test with those of the other three finalists in an exciting presentation session.
During the test, an electric vehicle was driven at high speed on an icy test track to test the tires.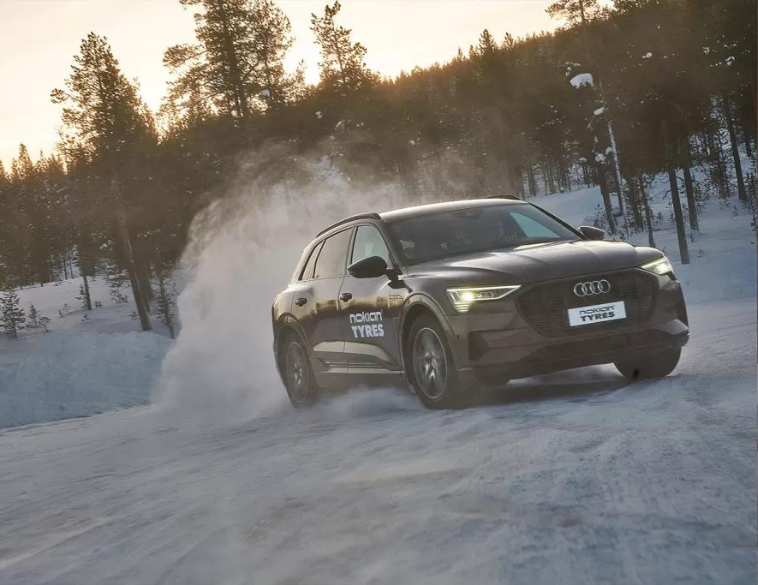 The presentations were broadcast live to a panel of judges in front of whom the finalists appeared after their quick presentations in the vehicle.
In addition to Reselo, the other finalists were Microwave solutions GmbH of Switzerland, Universal Matter Inc. from Canada and a simulation modeling expert from Italy.
After a thorough review, the jury of experts awarded first place to Reselo's innovative solution.
A renewable rubber
Reselo's renewable rubber incorporates birch bark from residues of the global pulp, paper and plywood industry.
According to Reselo, a single plant produces an average of 100,000 tons of birch bark residue per year, and the forest industry in Finland and Sweden alone produces enough raw material to generate 200,000 tons of Reselo's unique rubber.
The biorefinery concept used by Reselo is also designed to minimize the environmental impact of the material.
« We were really impressed with the capabilities and versatility of the material. It was also important to us that the material was produced from the secondary stream of other industries. The company and the team itself are very committed. We want to be part of their success and believe that Reselo will be one of the stepping stones towards our own goal of having 50 percent of the raw materials in our tires renewable or recycled by 2030, » says Teemu Soini, head of innovation and development at Nokian Tyres in a press release.
As a recipient of the FAST RACE, BIG CHANGE Challenge, Reselo was awarded a cash prize and the opportunity to explore a business or development partnership with Nokian Tyres.