Other demands include rolling resistance and high torque. 
It shouldn't be a surprise that electric vehicles have needs that are different from their gas-powered siblings. And that especially means tires.
Currently, there is no industry standard for an EV-rated tire. But there are some specific considerations for EV owners such as weight. Since EVs are much heavier due to the weight of their battery, tires must have the capacity to carry a higher load. EV-rated tires are also engineered to be quieter, as there is next to no cabin noise inside an EV. Another factor is lower rolling resistance to reduce battery draw and maximize battery life. 
So shops need to consider these factors, just as they would with gas-powered vehicles when fitting an EV. "There are different tires to manage different loads," explains Yves Richard, General Manager, Supply and Wholesale at Fountain Tire (as of January 1, 2023). "That's true whether it's an EV or an internal combustion vehicle." There are tires that are not specifically marketed as EV-rated or designed for EVs that can still fit the purpose of an EV.
Tire compound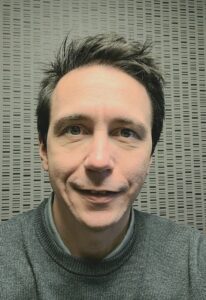 Manufacturers are testing variations in compounding to get the right balance to deliver strength, reduced rolling resistance and reduced road noise. Richard notes that the tire compound can contribute to that. "Finding the right balance of those to get the behaviour the manufacturer wants is something that requires cost, as well as research and development."
In general, EV owners are aware that an EV is heavier and that they require something that will handle that higher carrying capacity for their vehicle. Most have already done a fair bit of research before they even purchase an EV. "EV customers are probably more attuned to finding a tire that gives them the benefits of the driving experience that an EV provides," says Richard.
Because of all these special requirements, shops may need to spend extra time with owners to find the EV tire that's right for them. "At Fountain Tire, we help the driver of any vehicle, determine the best tire for their needs," explains Richard. While he isn't sure that an EV standard for tires is in the works, he does believe there will be more tires marketed specifically for EVs. "That market will continue to grow."
 As far as Steve Bourassa is concerned, there isn't a one-size-fits-all solution for EV tires. "When a customer comes into a shop, we need to qualify that customer, understand what their needs are, and make sure that we get them the right tire to suit their vehicle and their driving style," notes Bourassa, the Director of Products and Pricing for Nokian Tyres America. The same principles apply to EV drivers, even though that's going to it's shifted significantly.
Premium EVs
For example, right now premium EVs such as Tesla, Lucid, and Porsche Taycan are the most noticed EVs in the market. The driver of a premium EV will have different needs and requirements than someone who purchases in the value segment, such as a Nissan Leaf. And then there's the emergence of Rivian, Ford Lightning and Hummer EVs, which are going to have their own set of needs.
Some EVs are coming factory equipped with high load capacity (HLC) designated tires, such as Lucid. "It doesn't matter how big the vehicle actually is, it's how well-matched the tires are for that vehicle," explains Bourassa. A smaller vehicle with smaller tires might still require high load capacity tires, just because of the volume of air that can be put in a tire. 
A significant difference between EVs and gas-powered vehicles is the lack of engine noise, resulting in a quieter ride. Currently, Nokian has a winter tire which has lower noise levels, thanks to their acoustic foam technology. "We're really trying to reduce the noise levels in winter tires," notes Bourassa. "That's certainly more noticeable in an EV. Our foaming technology that helps reduce the noise levels inside the cabin makes that drive much more pleasant." He's hoping this technology will be incorporated into an EV-specific tire in the future.  
At Sailun Tire Americas, the ERANGE tire has been developed specifically for EVs and will debut in 2023. It's made of a proprietary technology, EcoPoint3, which uses liquid-phased mixing. This allows for a more evenly dispersed blend throughout the tire. "It's going to allow us to lower rolling resistance, which is going to increase the longevity of the tire, while increasing traction," says David Pulla, Manager, National Sales at Sailun Tire Americas.  
New EcoPoint3 technology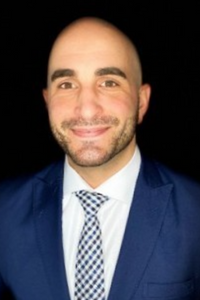 With the new EcoPoint3 liquid phasing, nothing has to be sacrificed to achieve a well-rounded tire. "You can really dial in the mix, and improve on one aspect, maybe even two," Pulla explains. In his opinion, rolling resistance is the most important feature of an EV tire. "People have anxiety about the mileage they're getting out of their battery, hoping they make it all the way into work and back on one charge," he asserts.
Sailun has done tests that show the ERANGE tire has a 15 percent improvement in rolling resistance over an OE tire that comes on a vehicle such as a Tesla. "That relates to about seven percent better battery," Pulla claims. 
However, it's more important than ever to follow a maintenance schedule with EV tires. "If you miss that interval of tire rotations, because of how heavy they are and how much torque they have, you can see patterns of irregular wear more than you might on a standard car that's half the weight and half the torque," remarks James McIntyre, Vice President of Sales, Sailun Tire Americas. 
Education
He's found that in the last couple of years, many of his customers have asked about knowing how to service EV tires. "Education is ramping up quickly as the EVs are ramping up."
According to Ugo Desgreniers, Purchasing Director at Stox, EV owners may be a little confused about whether to choose an EV-specific tire or a regular tire. "If you have a good load rating on a tire, and you choose a quality premium tire, it will have low rolling resistance," he describes. 
A proper load range will ensure the EV is stable, and that the tire wears more evenly. "You'll get improved stability and better mileage with the right tire," notes Desgreniers.
As for winter tires, he believes the technology has improved. "It's pretty easy to find a winter tire with low rolling resistance, they're better than what they used to be."
And even though EV-specific tires were just introduced in the last two years, Desgreniers is sure there are enough to go around. "We'll have more in the next five years or so. Right now, it's easier to find an EV tire than it is to find an EV car."