Sailun Tire continues to raise the bar for both performance and price.
With tires being the only physical entity connecting the vehicle with the road, what consumers ultimately choose to equip their car, truck, or SUV with not only impacts on-the-road safety and performance but also perception and of course, the pocketbook.
For tire retailers and wholesalers in today's environment, the value proposition they can offer their customers has arguably never been more critical. High inflation and high fuel prices are eating into consumers' budgets more and more each day. When it comes to big-ticket items, such as a new set of tires for their vehicle, being able to offer products that provide premium performance and safety at a value-oriented price goes a very long way.
Solid strategy, solid product
At Sailun Tire, it's a concept that's well understood. For two decades, Sailun has actively sought to raise the bar when it comes to tires in the value-priced segment. Two examples of this are the popular Inspire All-Season Touring Tire and the Terramax HLT light truck and SUV tire, which we were able to test under wet and dry conditions at Sailun's first ride-and-drive event since the onset of the COVID-19 pandemic in 2020.
According to Mark Pereira, Director of Marketing for Sailun Tire Americas, events like this are an important part of getting tire retailers and members of the media to really see, feel and experience the product firsthand. By conducting blind tests, whereby attendees get to drive vehicles back-to-back with those equipped with a competitor's tire and rate the performance of each based on a range of categories such as acceleration, braking, handling, and ride comfort, they get to deliver their own unbiased analysis of each tire's performance.
"Quality is something that really needs to be experienced," says Pereira. "Just because a brand is well-recognized or highly promoted, doesn't always mean it's the best. That's why we feel it is important for our retail customers to make their own assessments, so they can make informed decisions for their business and also for their customers."
Jack McClure, Director of Product Development at Sailun Tire Americas notes that in many cases these kinds of "blind" comparison tests often demonstrate how little performance differs between a well-known brand and a value-oriented alternative like Sailun. The closeness in performance between a Sailun tire and a more expensive competitor can be surprisingly small on the test track.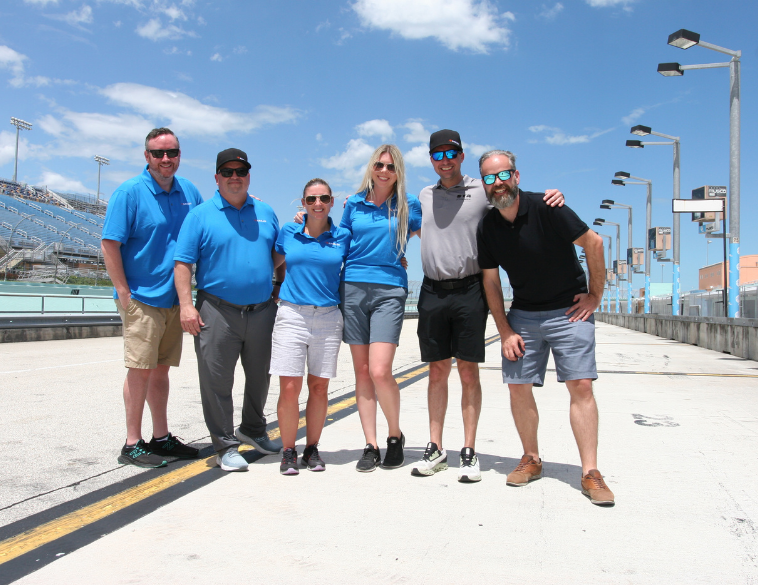 Peace of mind
In terms of value, a key factor is providing not only good performance as well as a wide range of tire sizes and applications, but also peace of mind for the end customer through comprehensive warranty programs and risk-free trial periods. Using the Sailun Inspire All-Season Touring Tire as an example, James McIntyre, Vice President of Sales, Canada for Sailun Tire Americas; explains that being marketed as a premium-quality product at a value-oriented price point, not only results in Sailun offering a 120,000km/60month manufacturer's warranty, as well as 30-day risk-free trial, but also 1-year of no charge road hazard protection, for the ultimate peace of mind. "This is something that a lot of competitors no longer offer," says McIntyre. He also notes that "the Inspire is a very Tier-1 looking tire," and is designed to perform just as good as, if not better than the original OE tire the vehicle came with.
David Pulla, Manager, National Sales, PLT, Canada for Sailun, adds, that the warranty and support Sailun provides on products like the Inspire and Terramax HLT, is a "testament to the confidence we have in our lineup," compared with both other value-oriented and Tier-2 products available in the marketplace here in North America.
This becomes particularly relevant in today's economic environment where consumers, often accustomed to going back to their OE dealer for a direct replacement for the original tire on their vehicle, may now be considering going with a more value-oriented option. Yet it's important to consider here that all tires are not equal.
Strong presence
A major advantage Sailun has over some competing value-oriented brands is having a strong presence in the North American market, including headquarters and R&D operations which enables the company to specifically design and manufacture tires tailored to local market requirements.
Sailun continues to grow and expand its product lineup among its 2500 retail and wholesale partners across Canada and via its exclusive distribution agreement with TBC Brands) in the U.S.
"We may not have been around for 200 years like some tire brands," states Mark Pereira, "but over the last two decades, we have proved that we have the resources and capability to compete with anybody else in the tire business. At Sailun however, our goal has and will continue to be offering that combination of premium quality and affordable performance in the marketplace."
ERANGE EV TIRE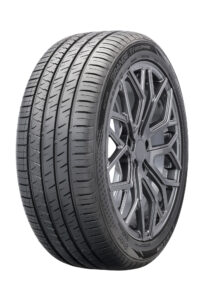 Sailun's new entry in the growing EV tire marketplace, the ERANGE EV was developed using the company's exclusive EcoPoint3 technology." This is a major breakthrough and milestone in tire technology explains James McIntyre. Due to the rubber components of compounding being added by liquid-phase mixing, versus dry-mixing, the result allows engineers to break the traditional triangle of wear, rolling resistance, and traction.
As a result, the ERANGE EV can be enhanced in each of these areas, instead of being designed to be more capable in one, at the expense of the others. "This allows you to dial in specific aspects of the tire so you can increase rolling resistance without, for example, sacrificing traction," states McIntyre. The ERANGE EV, which will be officially launched by Sailun later this year, is going to be offered in approximately 32 different sizes and account for 85% of electric vehicle applications currently available in the North American market. Discover more about ERANGE EV tires at erangetires.com.