"What an original stroke, don't you think? Look at that P…it looks elastic, like rubber".
Those words launched the celebrations of Pirelli's 150 years, with the direction of the Piccolo Teatro of Milan, where a theatrical story brought together testimonials, voices and images to represent a history of industry, culture, tradition, technology and passion that began on January 28, 1872.
The event recounted Pirelli's journey across three centuries through the things that most distinguish it: international scale, the factories, relationship with culture and artists, creativity in communication, presence in sport and motorsport, constant search for innovation and cutting-edge technology.
"Today we wanted to take a journey together through history but with our eyes on the future. Anticipating change is what Pirelli has done for 150 years thanks to the solidity of its entrepreneurial culture and ability to be a protagonist of the present. These things have allowed us to reach this milestone with a brand established around the world. We felt it important to share this story with our city, our country and all the international groups and communities that we work with every day. A thank you to all the 30,000 people who every day at Pirelli build our history", said Marco Tronchetti Provera, Executive Vice Chairman and CEO of Pirelli.
The logo created for the 150 years, was unveiled last November at the launch of the 2022 Pirelli Calendar by Bryan Adams. Its celebration will continue via Pirelli sponsorships through the whole year.

History, industry, sport and innovation
Pirelli's journey began January 28, 1872 by Giovanni Battista Pirelli, who bet on something absolutely new: rubber. In the beginning, the company produced insulators for telegraphs and cables that linked the most distant points of Italy. It grows rapidly around the world and produces everyday objects and tires for wagons and bicycles. It focused on innovation—offering products that also become symbols of the country's progress. But Pirelli encountered obstacles: the failed mergers in the 1990s with Dunlop and Continental and the plan to integrate networks and content in telecommunications, pursued from the early 2000s through Telecom Italia and cut short by external interference. Crises that were overcome restarting from the core business leading the company to focus on tires.
Pirelli has forever been international. Born in Milan, but becoming multinational, to the point of being considered English in the UK, Brazilian in Brazil, American in the USA. Its identity is that of a multinational with solid Italian roots with leading industrial relations, attention to welfare and training.
Through its factories, Pirelli put down roots in 12 countries building plants that are light filled, safe and sustainable. Welcoming places for people working and for industry 4.0 with simulators, artificial intelligence and robots like MIRS invented by Pirelli itself.
Culture, communication and image
Pirelli was always in dialogue with artists and intellectuals to keep an eye on society, its evolution and changing customs. It did so and continues through innovative languages and instruments, such as the Pirelli Calendar and the volumes of its Annual Report enriched with the contributions of artists and writers. The iconic Pirelli logo, born in New York at the beginning of the 20th century, with that long P which stretches as if it were rubber. A company that experiments with new languages, produces tires and interviews Umberto Eco. It talks with writers, philosophers, poets from today and yesterday. Innovation and communicating enterprise, ability for renewal conserving memory and dialogue between industry and contemporary art, sport, photography, and music.
The passion that makes hearts beat at Pirelli: motors. Today Pirelli is present in over 350 motorsport competitions and transforms mobility into innovation and spectacle, and competitions into open-air laboratories. But sport is not limited to motors, but also football, cycling, winter sports and sailing.
This company always moves with its eyes on the future. "Look inside to understand", to discover new solutions so used to say Mr. Emanueli, who signed many of the 6,700 patents registered by Pirelli in 150 years. This lesson is interpreted by the over 2,000 people who work in Research & Development. Its collaborations with leading universities (over 50) are also fundamental.
Today Pirelli is involved in managing the acceleration of innovation, i.e. electric vehicles and is already present with Elect, a package of technological solutions to handle the different weight, acceleration and consumption compared with traditional vehicles. But also new connected products like Cyber Tyre, with sensors that supply real time information to the driver.
At the centre, as always, there is natural rubber with which Pirelli produced the world's first FSC (Forest Stewardship Council) certified tire, testifying to a 100% sustainable supply chain. A great safeguard for the environment for example, with Pirelli's participation in the Birdlife project to conserve biodiversity in Indonesia. Thanks to its commitment at the social, environmental and economic levels, Pirelli finds itself at the top of the most important sustainability indices.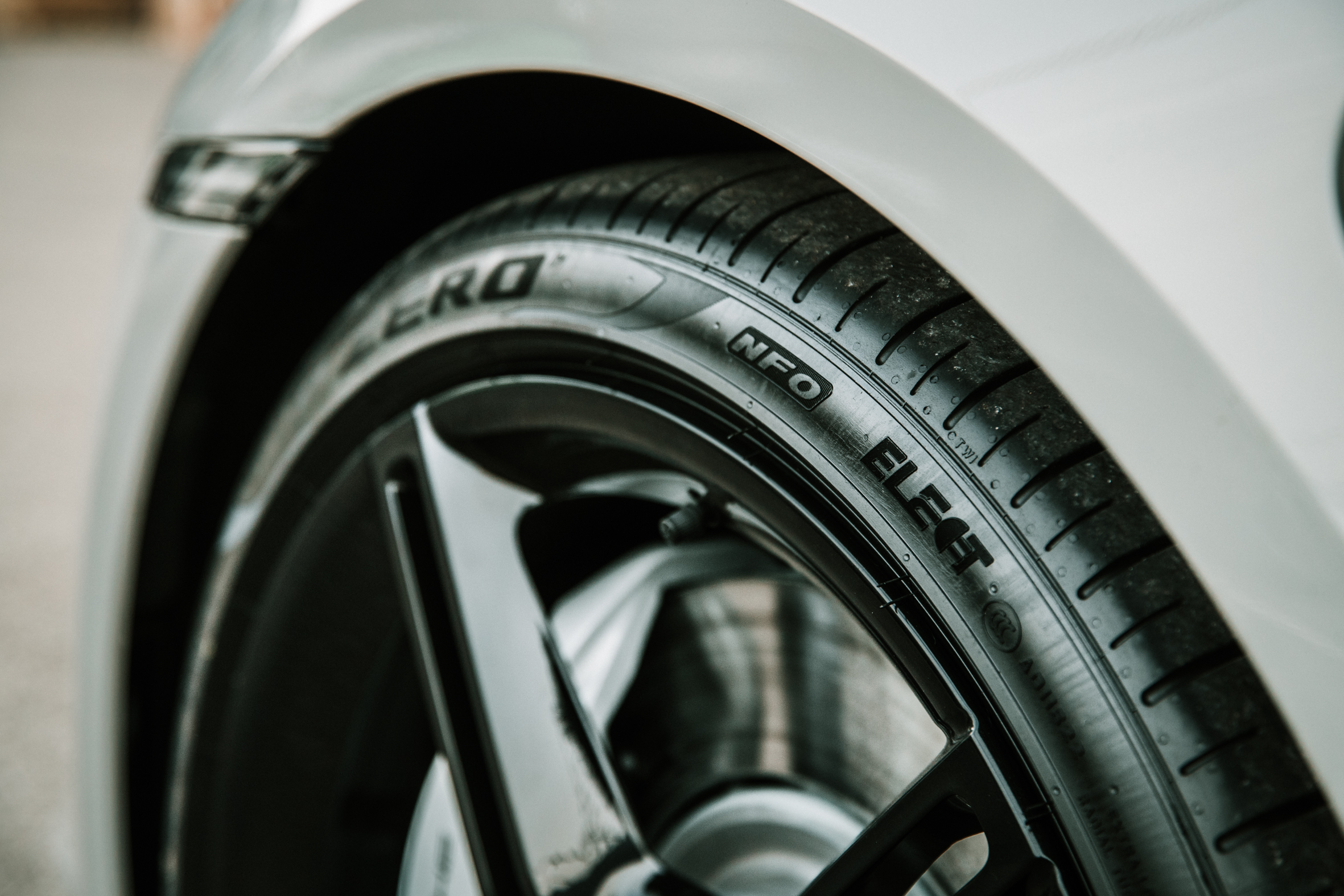 New ad campaign
A new advertising campaign was launched to celebrate Pirelli's 150 years offers a re-interpretation of the historic payoff "Power is nothing without control" inviting people to reflect, through a visionary and metaphorical story, on two complementary and opposed concepts.
For the digital story of the 150 years an innovative website was created which allows one to "travel" inside the world of Pirelli. Through four virtual rooms dedicated to "Product and Research & Development", "Sustainability", "Sport", "Art & Culture".
There will also be a series initiatives dedicated to the 150 years initially involving the 12 countries where Pirelli has an industrial presence. Projects and events that will continue into 2022 through sports sponsorships, beginning with the world of Formula 1, institutional appointments, cultural events and new product launches.