Mechanical shops are getting up to speed with the calibration of advanced driver assistance systems and are integrating this new element into their complete repair processes for the vehicles entrusted to them.
Today's vehicles are equipped with cameras, sensors, radar and lidar that are part of advanced driver assistance systems (ADAS). During a mechanical repair, especially when it affects the steering or suspension, calibrations of these components become necessary before the vehicle can be safely put back on the road.
Sometimes a simple impact in a snowdrift or a mirror caught in a parking lot requires a replacement or calibration, as motorists do not always want to file a claim with their insurer for these minor damages.
Adopting ADAS technology
These workshops have decided to jump on the technological wave by equipping themselves and training their teams to be able to perform these precision tasks.
"We purchased the Autel ADAS Complete equipment in 2019 and were able to install it in a building attached to the garage that is used for detailing and rustproofing treatments when we don't have scheduled calibrations," explains Mathieu Pelletier who owns Garage GMP NAPA AUTOPRO in Saint-Pamphile, Chaudière-Appalaches, with his father Gaston. "We perform windshield replacement and in this operation, if a camera is present it often needs to be calibrated after installation."
According to Mr. Pelletier, the return on investment is not yet 100% – it's not even close.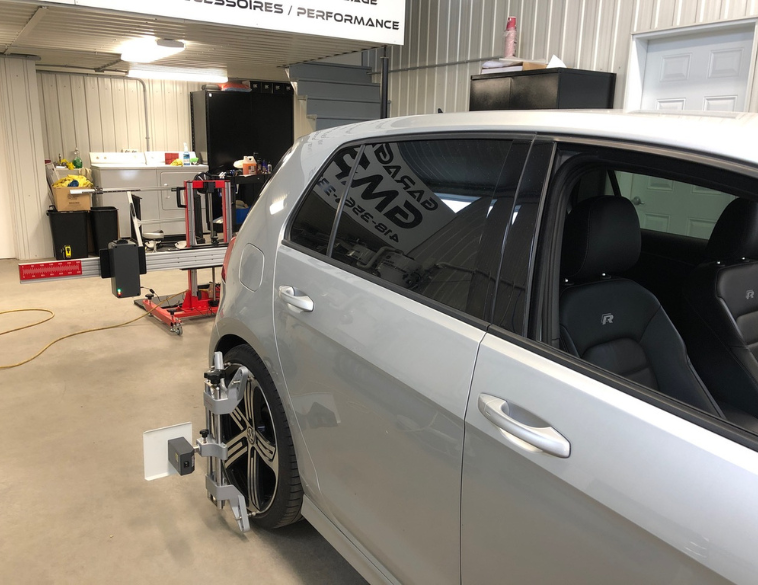 Ahead of the parade
"In fact, I like being ahead of the parade," he says. "We're starting to see more and more repairs that require these calibrations. Our customers don't always understand how these systems work and the need to make sure they are fully functional. What they do understand easily, however, is that when it's necessary, we are able to do it which can save them a two-hour drive to their dealership."
The training of the technician Sébastien Duval was conducted by the equipment manufacturer, but also with the much appreciated help of the NAPA representative in his region. And, as the garage owner points out, the learning process is ongoing as repairs are made to various makes and models.
While space is not a problem for static calibrations, it is a different matter when it comes to dynamic calibrations, which require a specific route on the road. Especially in winter, with snow on the road, it may take several tries to get the calibration right.
The GMP Garage applies a flat rate formula and charges between $150 and $250 per calibration depending on the complexity.
Xavier Huberdeau, Owner of M Mécanique 360 in Saint-Vincent de Paul, took advantage of the fact that his shop is the headquarters of the Académie Vast-Auto training center to benefit from access to calibration equipment.
"We would have bought them anyway," he hastens to add. Two of our technicians were trained to find the problems and then perform the necessary calibrations."
Managing winter
Here too, winter brings its share of problems with sensors exposed to the vagaries of the weather. The workshop is also seeing the emergence of repair processes, especially on high-end cars at the moment, where calibrations are required when suspension or steering parts need to be replaced.
"As soon as we touch a car, we want to make sure that the lane departure systems, the blind spot detector or the automatic emergency braking will do their job when needed," says Huberdeau. "More and more vehicles are equipped with them, and you don't have to wait for a warning signal to appear on the dashboard to take care of it."
Here too, billing is offered on a fixed-price basis according to a scale linked to complexity.
Combining services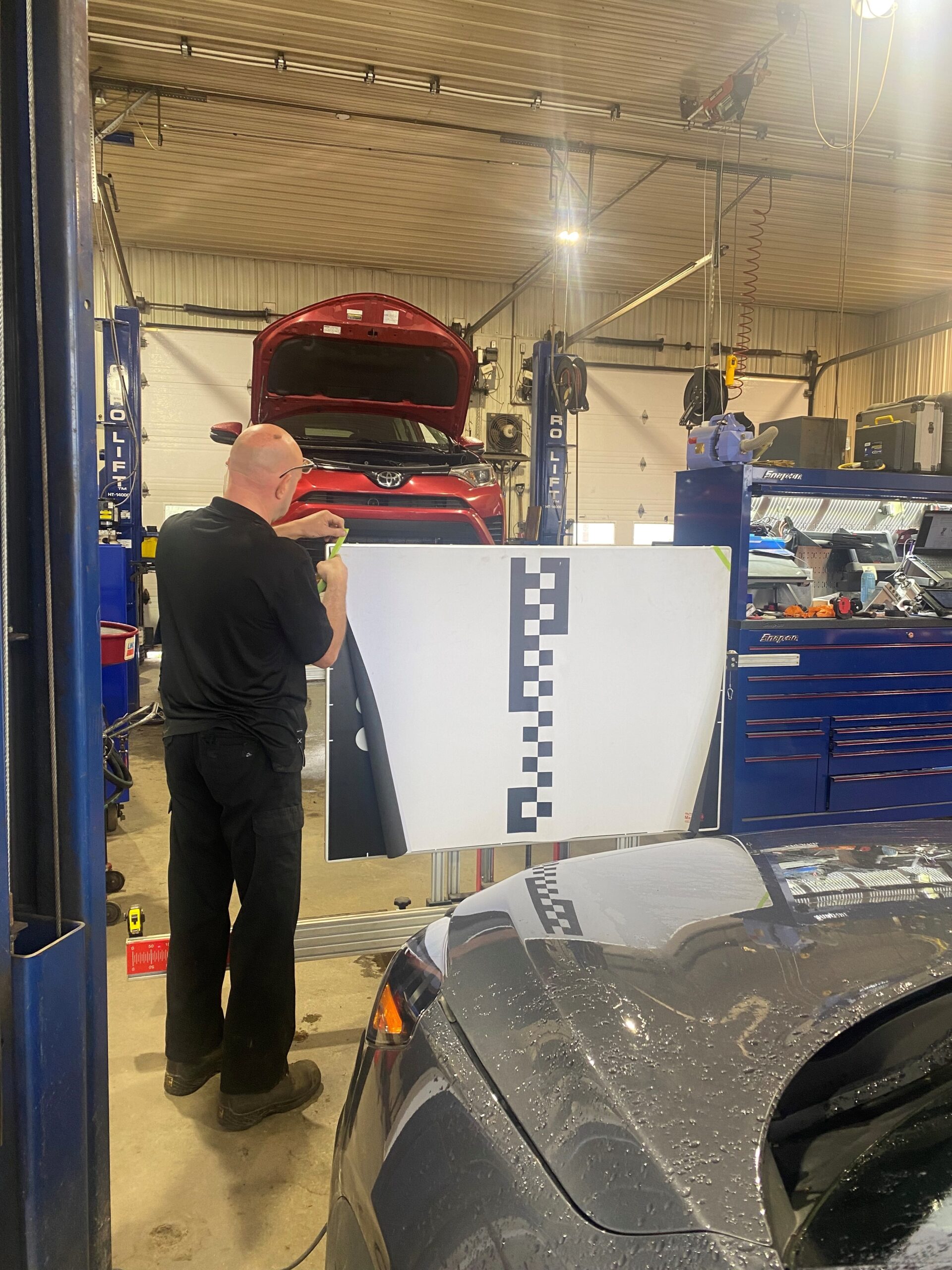 The combination of automotive maintenance and repair services allows for more frequent use of this expensive equipment and a return on investment.
This is what Martin Gilbert, owner and technician at Mécanique Auto DR under the NAPA AUTOPRO banner, does. "We have an auto glass banner that asks us to replace the glass in the prescribed process, including the calibration of the cameras behind it," explains Gilbert. "What's more, we also offer alignment and calibration services to three bodyshops in the region. And in general mechanics, customers want their gadgets to work, including those related to safety."
What this technician often sees are corrosion problems that require the replacement and subsequent programming or calibration of sensors or backup cameras.
"Repair software like Mitchell or ALLDATA will allow us to diagnose problems on ADAS systems and tell us what to do to fix them," summarizes Gilbert. As his colleagues point out, static calibrations require space and special conditions, while dynamic ones are more difficult to complete during our winters.
The garage owner considers that it would still be difficult for a mechanic shop that does not offer other services requiring calibrations to make its investment profitable today.