Chicago-based LKQ Corporation and Uni-Select announced today that they have entered into a definitive agreement for LKQ to acquire all of the issued and outstanding shares of Uni-Select for cash consideration of C$48.00 per share, representing a total enterprise value of approximately C$2.8 billion (US$2.1 billion).
Founded in Boucherville, Québec, Canada in 1968, Uni-Select is a leader in the distribution of automotive refinish and industrial coatings and related products in North America through its FinishMaster segment, in the automotive aftermarket parts business in Canada through its Canadian Automotive Group segment and in the U.K. through its GSF Car Parts segment.
With over 5,200 employees, 15 distribution centers and 400+ branches, Uni-Select supports over 70,000 customers annually across the United States, Canada, and the U.K.
Uni-Select's head office is located in Boucherville, Quebec, Canada, and its shares are traded on the Toronto Stock Exchange under the symbol UNS.
In Canada, Uni-Select serves more than 16,000 automotive repair and body shops and over 4,000 shops through its mechanical repair and installation and auto body shop banners.
Its national network includes more than 1,000 independent wholesalers and over 95 corporate stores, many of which operate under Uni-Select's banner programs such as BUMPER TO BUMPER, AUTO PARTS PLUS and FINISHMASTER.
Strengthening parts distribution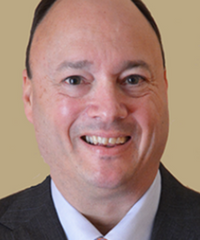 "This acquisition further enhances LKQ's global automotive vehicle parts distribution business," stated Dominick Zarcone, President and Chief Executive Officer of LKQ Corporation. "Uni-Select's North American automotive refinish paint and mechanical parts distribution operations complement LKQ's existing footprint and will allow us to distribute a broader array of products to our customers. We look forward to welcoming Uni-Select's employees to the LKQ team. Importantly, we believe that our combined efforts will create tremendous long-term value for our customers, shareholders, employees, and other stakeholders as we continue to focus on our operational excellence initiatives." Mr. Zarcone added: "We are also pleased that the acquisition will allow LKQ to build a significant presence in Québec, including Uni-Select's Boucherville, Québec head office, expanding upon LKQ's already existing business operations in that province."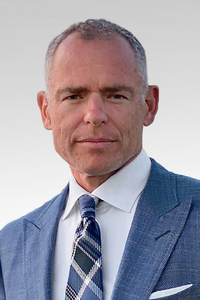 Brian McManus, Executive Chair and Chief Executive Officer of Uni-Select, commented "The transaction offers compelling value and liquidity to our shareholders and is the culmination of the efforts by our dedicated team to improve our operations and drive efficiencies with a focus on excellent customer service. We see great opportunities to benefit our customers, employees, suppliers and brands by combining our complementary strengths within the larger, multi-disciplinary and growing LKQ team."
Transaction Highlights
Compelling strategic fit: The addition of Uni-Select will enhance LKQ's business and drive profitable growth
Complements existing North American paint distribution operations: Uni-Select's FinishMaster business improves LKQ's scale and product mix to compete in this attractive and growing segment with minimal integration risk
Scaled entry into mechanical parts: Uni-Select's Canadian Automotive Group provides a scaled position in the attractive Canadian mechanical parts space, with opportunity for future consolidation and growth
Significant cost synergies: The Transaction is expected to generate approximately 

US$55 million

 of annual run-rate cost synergies by the third year following closing, plus incremental revenue and margin opportunities across the Uni-Select and LKQ businesses
Financial Highlights
The Transaction price of 

C$48.00

 per share represents a premium of 19.2% to Uni-Select's closing share price on 

February 24, 2023

 and 20.7% to Uni-Select's trailing 20-day volume-weighted average price.
LKQ expects the Transaction to be accretive to its Adjusted EPS in the first year following closing.
LKQ intends to fund the Transaction through a combination of cash on hand and new debt. At closing, LKQ expects to have total leverage of approximately 2.4x.
Consistent with its ongoing strong commitment to maintaining investment grade ratings, LKQ will prioritize de-leveraging and intends to remain highly disciplined with regard to additional M&A activity.
LKQ has secured bridge financing commitments from Bank of America and Wells Fargo. The Transaction is not subject to a financing condition.
Unanimous approval
After consultation with its outside financial and legal advisors and after receipt of the unanimous recommendation of a Special Committee of the Board of Directors, the Uni-Select Board of Directors has unanimously approved the Transaction and unanimously recommends that Uni-Select shareholders vote in favor of the Transaction.
Each of TD Securities Inc. ("TD Securities"), as exclusive financial advisor to Uni-Select, and RBC Dominion Securities Inc. ("RBC Capital Markets"), as financial advisor to the Special Committee, has provided a fairness opinion to the Uni-Select Board of Directors and the Special Committee, respectively, for which RBC Capital Markets will receive a fixed fee that is not dependent on completion of the Transaction, to the effect that, as of the date thereof, and based upon and subject to the assumptions, limitations and qualifications stated in such opinions, the consideration to be received by Uni-Select shareholders under the Transaction is fair, from a financial point of view, to such shareholders.
Transaction Details
The transaction will be completed by way of a plan of arrangement under the Business Corporations Act (Quebec) and is expected to close in the second half of 2023, subject to customary conditions, including obtaining antitrust approvals in Canada, the United States and the United Kingdom, approval under the Investment Canada Act, approval of Uni-Select shareholders and court approval.
As part of the transaction, LKQ will undertake a process to divest GSF Car Parts UK, Uni-Select's UK-based mechanical parts distribution organization.
LKQ will file a copy of the Arrangement Agreement with sec.gov and Uni-Select under its profile on sedar.com.
Additional information relating to the transaction, the terms of the Arrangement Agreement, the background to the transaction, the reasons for the recommendations made by the Special Committee and the Uni-Select Board of Directors and the manner in which Uni-Select Shareholders may participate and vote at the Uni-Select Special Meeting will be contained in a management proxy circular that Uni-Select will prepare, file and mail to Uni-Select Shareholders prior to the Uni-Select Special Meeting.
About LKQ Corporation
LKQ Corporation (lkqcorp.com) is a global supplier of replacement and specialty parts used to repair and accessorize automobiles and other vehicles.
LKQ has operations in North America, Europe and Taiwan.
LKQ offers its customers a wide range of recycled OEM and aftermarket parts, replacement systems, components, equipment and services to repair and accessorize automobiles, trucks, recreational and performance vehicles.
Certain statements made in the press release issued to announce the acquisition are forward-looking information within the meaning of Canadian securities laws.
All such forward-looking information is presented and disclosed pursuant to the safe harbor provisions of applicable Canadian securities laws.