Braking system replacement parts are constantly evolving. Here is an overview of the latest offering from automotive aftermarket distributors for their repair shop customers.
Whether we are talking about callipers, discs or brake pads, replacement part manufacturers are constantly introducing new and innovative solutions that meet specific vehicle needs and consumer expectations. Regardless of whether the vehicle is used exclusively for running errands or as a high-use emergency vehicle, daily usage dictates the choice of replacement parts designed to provide safe braking performance in every application.
Manufacturing processes are also continuously upgraded, thereby increasing both the number of products offered as well as the quality of even the most basic entry-level products. An example of this continuous evolution is the new PerfectStop high carbon discs distributed by Vast Auto. This component illustrates the fact that braking system enhancements are not limited to brake pads alone, as the entire system is improved, including the discs.
PerfectStop high carbon content products are precision manufactured to match the dimensions and functions of OEM parts. The high carbon content provides quiet performance and increases the life of system components through improved heat dissipation. Non-friction surfaces are protected by a corrosion-resistant coating.
Brake Pads
SilentGUARD disc brake pads, complete with the necessary mounting hardware, are the latest addition to the NAPA product family. These advanced components, which match the original parts, are designed to offer improved durability and a significant reduction in operating noise.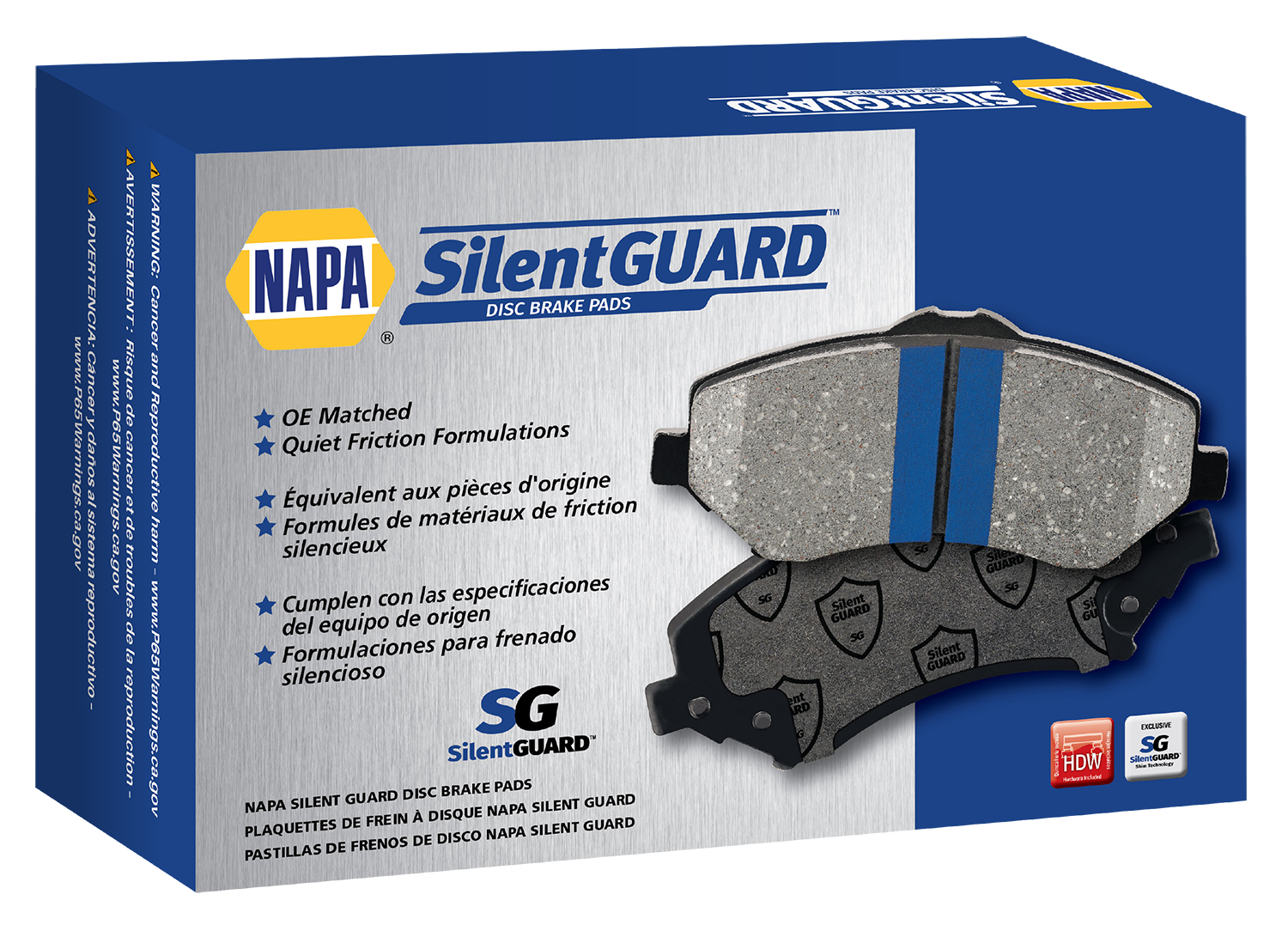 Also from NAPA, the FLEET family of brake components for heavy-duty vehicles has been upgraded as well. The new extended service brake pads are perfectly suited for heavy-duty use. The FLEET line of discs is manufactured with high-density alloy materials, and is perfectly designed to ensure optimum contact with the pads while providing enhanced heat dissipation.
NAPA is also the exclusive distributor of the new ADAPTIVE One range of brake products which offer a wide range of coverage. These disc brake pads combine the latest technology and the best materials to meet the specific needs of North American and European passenger vehicles including high-performance vehicles, light trucks, and SUVs. The pads are manufactured to provide increased braking power and quieter operation while keeping the wheels cleaner. In 95% of applications, these innovative brake pads include specially designed fasteners to provide exceptional performance for the life of the pads.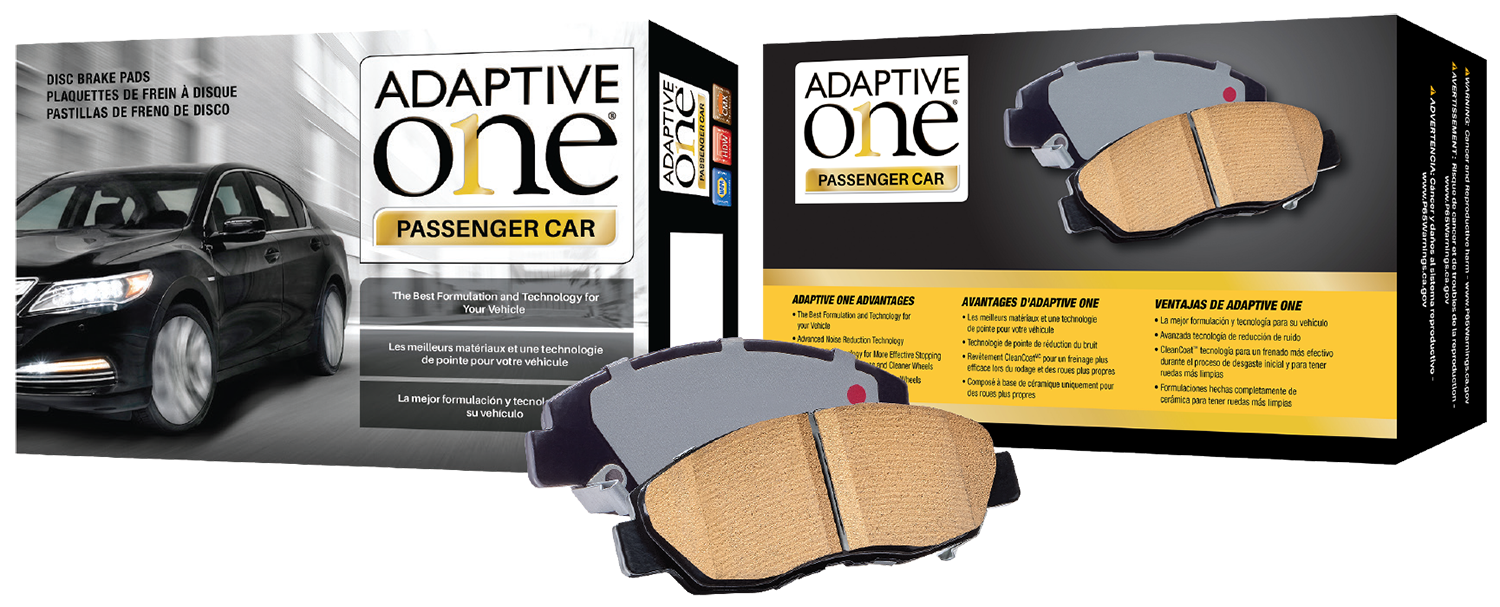 Brake Calipers
Brake Parts' Business Development Manager, Luc Bois, points out that, while they are not exactly new to the market, Raybestos Element 3 callipers have been a big hit since their introduction. Billed as the ultimate solution for everyday drivers looking for exceptional performance, these callipers stand out in that they are brand new aluminum or zinc-plated components that offer superior protection against corrosion. This premium replacement part has been designed to meet or exceed the performance of the original part, at a fraction of the cost.