As obvious at it may seem, critical safety components such as wiper blades and headlight bulbs are often overlooked during inspection procedures. Il en va pourtant de la sécurité de vos clients.
As with all parts that wear over time, wiper blades and light bulbs should be regularly inspected and replaced on all customer vehicles under your care. We contacted a variety of aftermarket part vendors and asked them to present their replacement part solutions for these two product lines.
"A significant number of vehicles continue to use halogen headlamps," explains Erin O'Malley of the automotive aftermarket department at Osram, which markets Sylvania products. "Over time, this lighting technology gradually loses its effectiveness without the drivers ever noticing. They will only ask for a replacement when the bulb burns out." She recommends that repair service providers offer LED bulbs, whose brightness will remain constant for an extended period of time, often for the life of the vehicle. It is more expensive, but the customer will notice the difference immediately once night falls.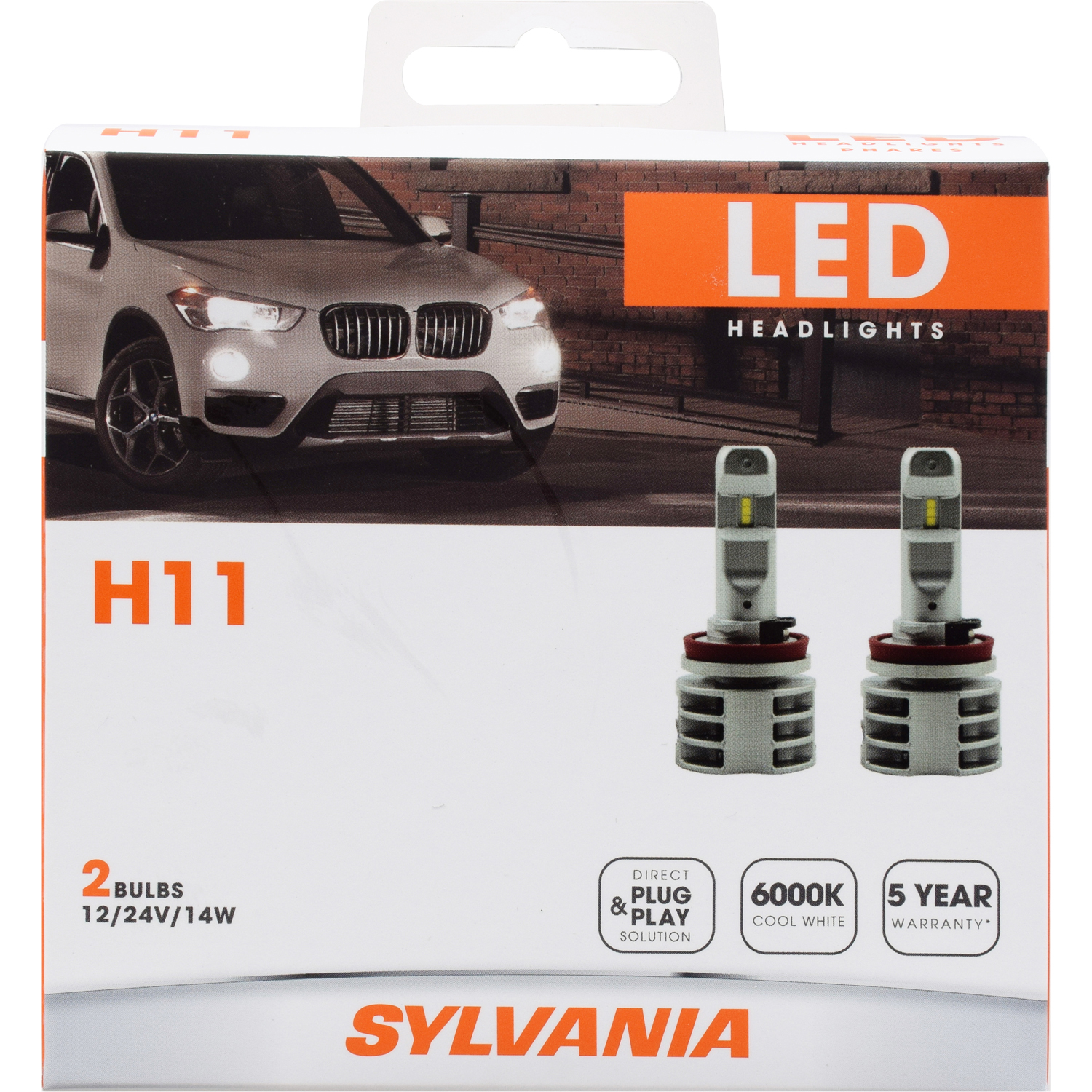 She notes that, depending on the model, it often takes only a few minutes to upgrade from halogen to LED lighting, as the replacement bulb is designed to fit easily into the headlight socket. Like the other experts consulted for this article, she recommends replacing headlight bulbs in pairs. "If one bulb is burned out, the other will soon follow. Also, for safety reasons, we want uniform lighting for our customers."
Whether for economic or other reasons, a consumer might want to stick with halogen lamps, Sylvania offers a full range of parts to meet this demand with high quality bulbs marketed under the Silverstar brand.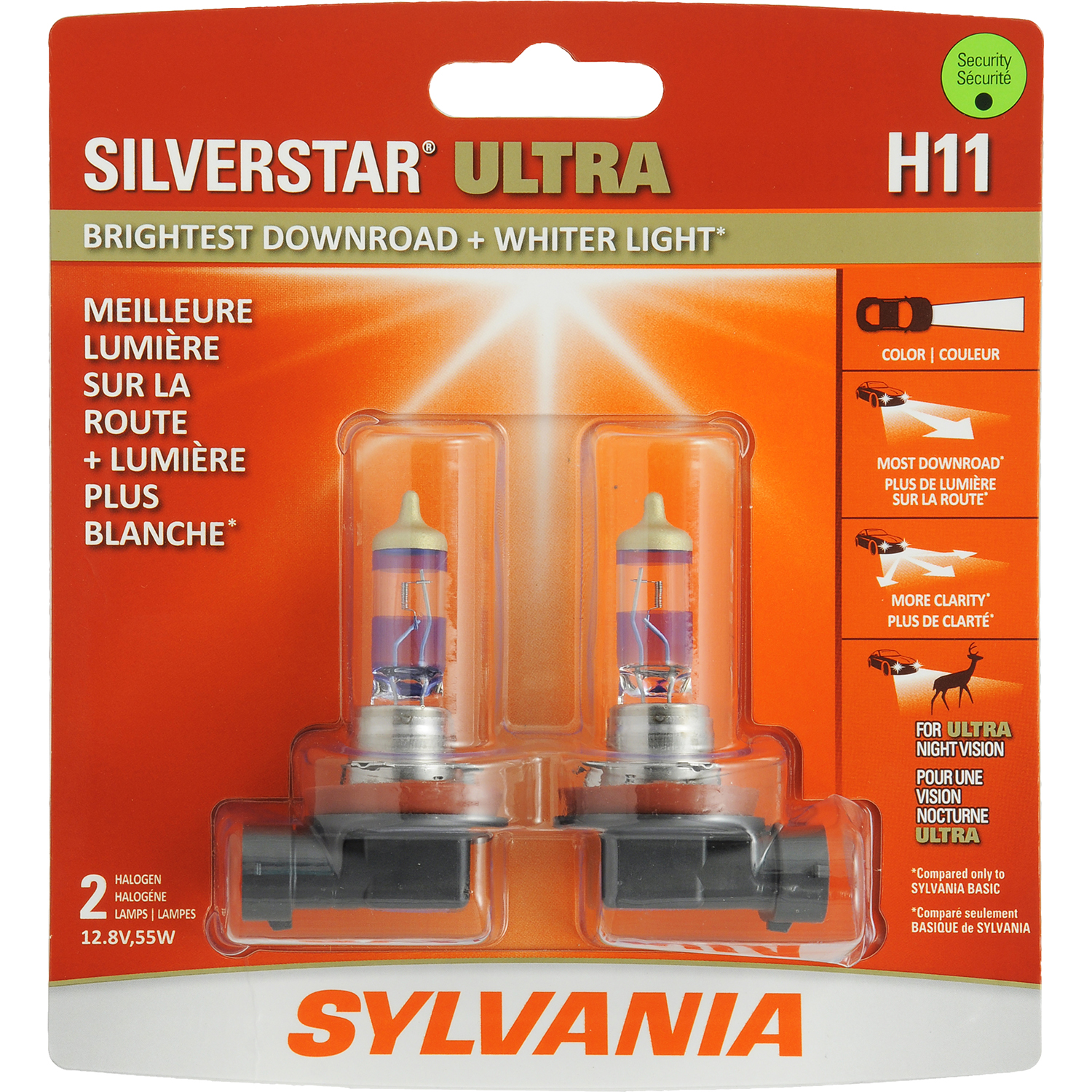 Another new addition to this category of halogen products, this time from Philips, is the new Platinum product line, including the CrystalVision version, featuring new technology which increases the output of this type of lighting. The NightGuide version, with its innovative ultra-white bulb coating, gives the headlights 130% more brightness than standard halogen bulbs. This makes for safer driving at night, which also reduces eye strain. The extended beam range also gives the driver better response time when cornering or in the event of an obstacle on the road.
"The new Philips Platinum series represents a significant advancement in halogen lighting," remarked Aubry Baugh, product marketing manager at Lumileds, which markets Philips's products. "It allows motorists to take their vehicle's lighting performance to a whole new level."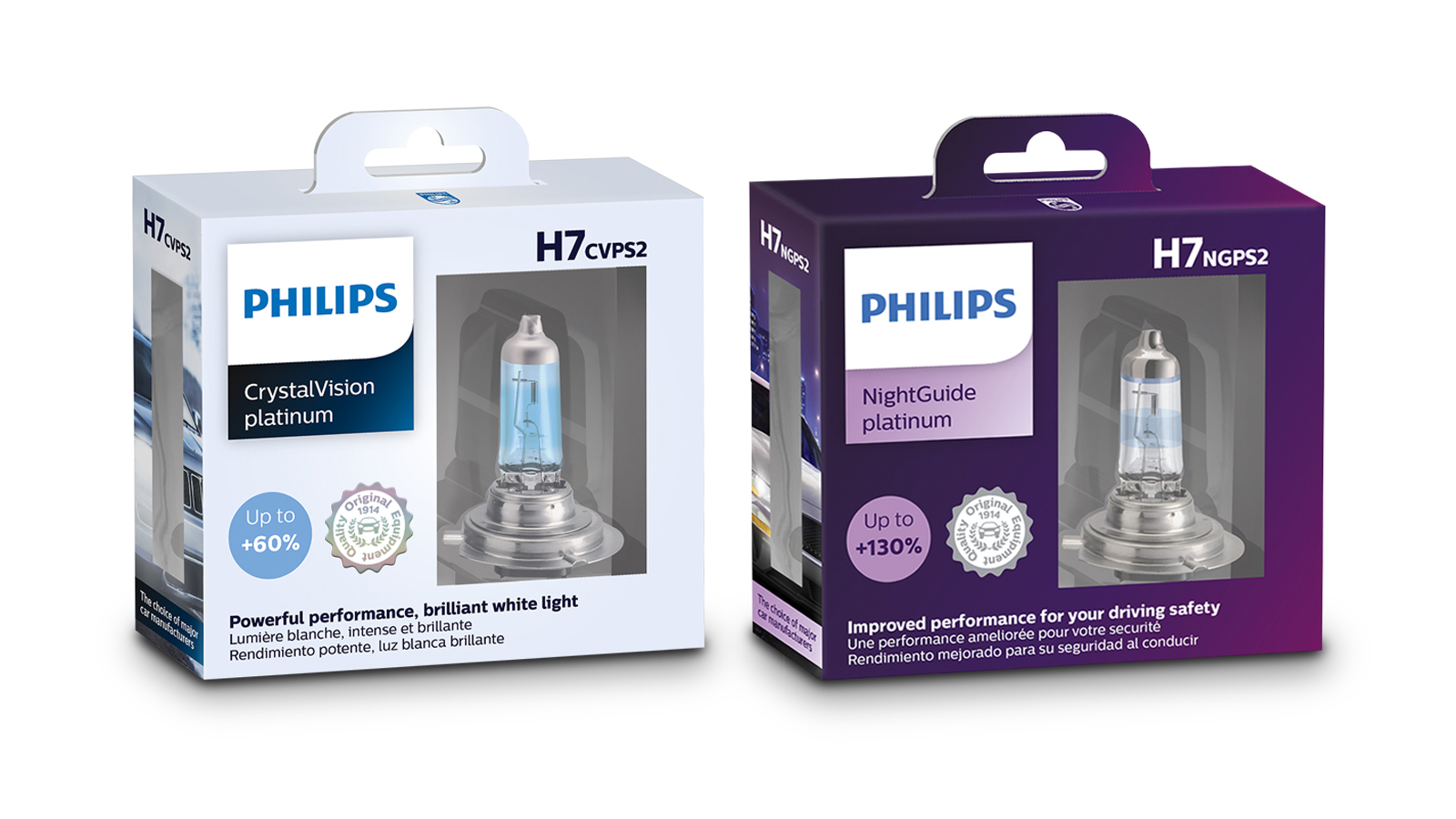 Auxiliary lighting
HELLA offers vehicle or bumper-mounted aftermarket auxiliary LED lighting accessories for pickup truck and sport utility vehicle applications. The Black Magic LED lighting systems won the award for best automotive lighting product of the year at the 2021 SEMA show.
These new all-black LED Lightbars, Mini Lightbars and Cubes were developed for off-road applications and produce up to 15,000 lumens of lighting. A floodlight version is also available in the same series.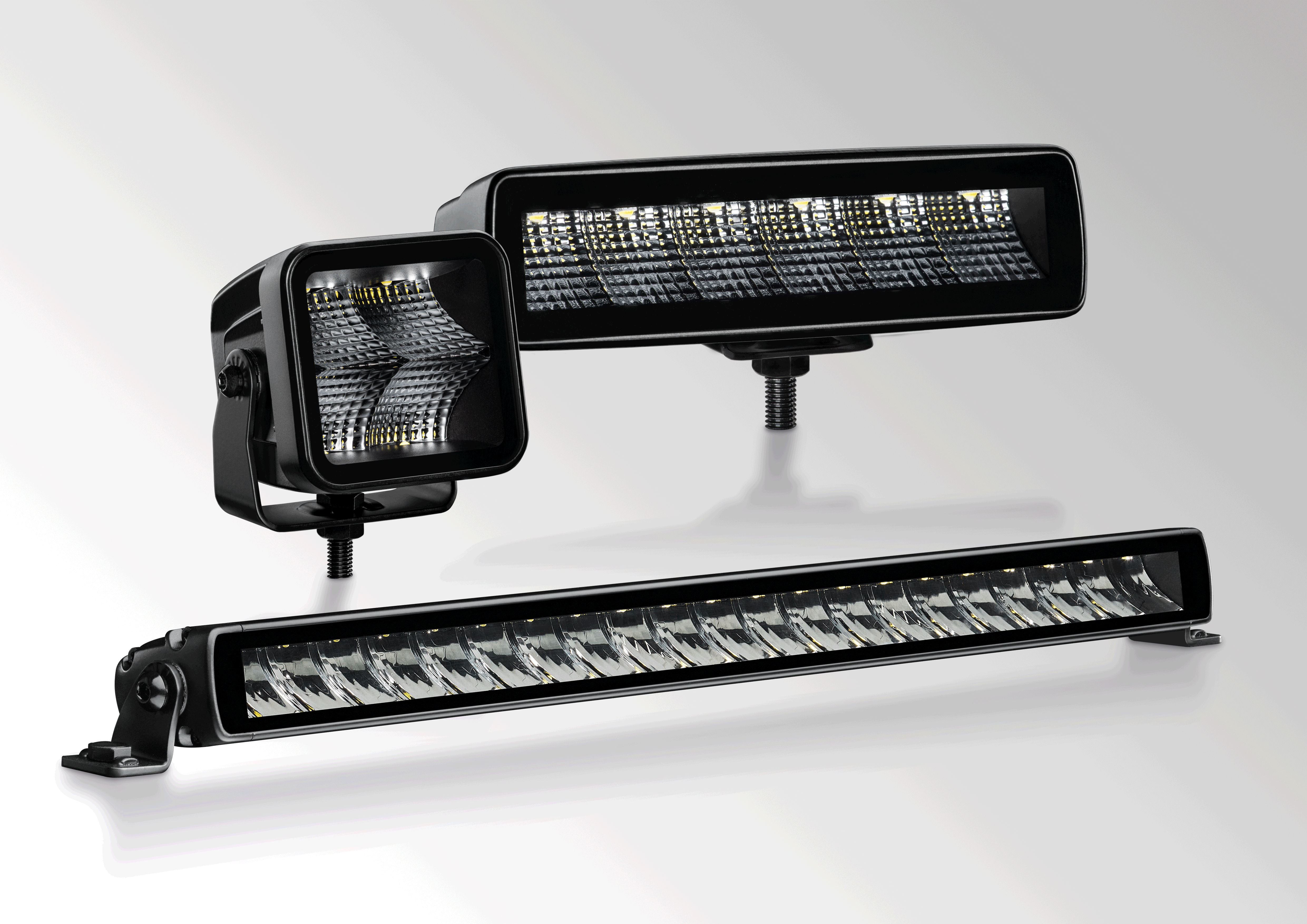 Winning wipers
But even with good headlights the driver's vision will be hampered if the windshield isn't properly cleared by the wipers. "Motorists only replace these parts every two and a half years on average, and every five years for the rear wiper blade, when their condition should be checked every six months," observes Daniel Ehde, Business Unit Manager Aftermarket Engineering/OES, at Trico.
With the passage of time, weathering, and the effects of the sun, the wiper blades lose flexibility and crack. "We have developed new replacement blade technology which hugs the curvature of the windshield and will not harden in the cold. Our most advanced technology is ceramic-coated silicone blades that maintain their effectiveness in winter conditions and are highly resistant to the effects of UV exposure."

Trico also offers a line of wiper blades specifically designed for winter use, dubbed Trico Ice. Daniel Ehde recommends them for the Canadian market, where windshield wipers are put to the test during the cold winter season.
Trico has an electronic catalogue to help you find the right replacement part. With the new blade mounting technology developed by this company, wiper blade replacement has never been easier. Daniel Ehde also stresses the importance of replacing the rear window wiper blade, which is often forgotten and yet is an important safety factor when backing up.

In February, HELLA announced the launch of a new line of replacement wiper blades for our market. The Metal Blades family features a graphite blade and steel structure, which ensures efficient and quiet cleaning. HELLA also introduced the high-quality, aerodynamic CleanTech 2.0 blades. Their design helps them hug the surface while their coating ensures longevity. Several adapters are available for easy installation on many vehicle models.
The new product lines also include tougher winter and heavy-duty blades. This latter product, designed to handle the toughest conditions, especially in agricultural applications, can even be fitted with an integrated windshield washer fluid nozzle.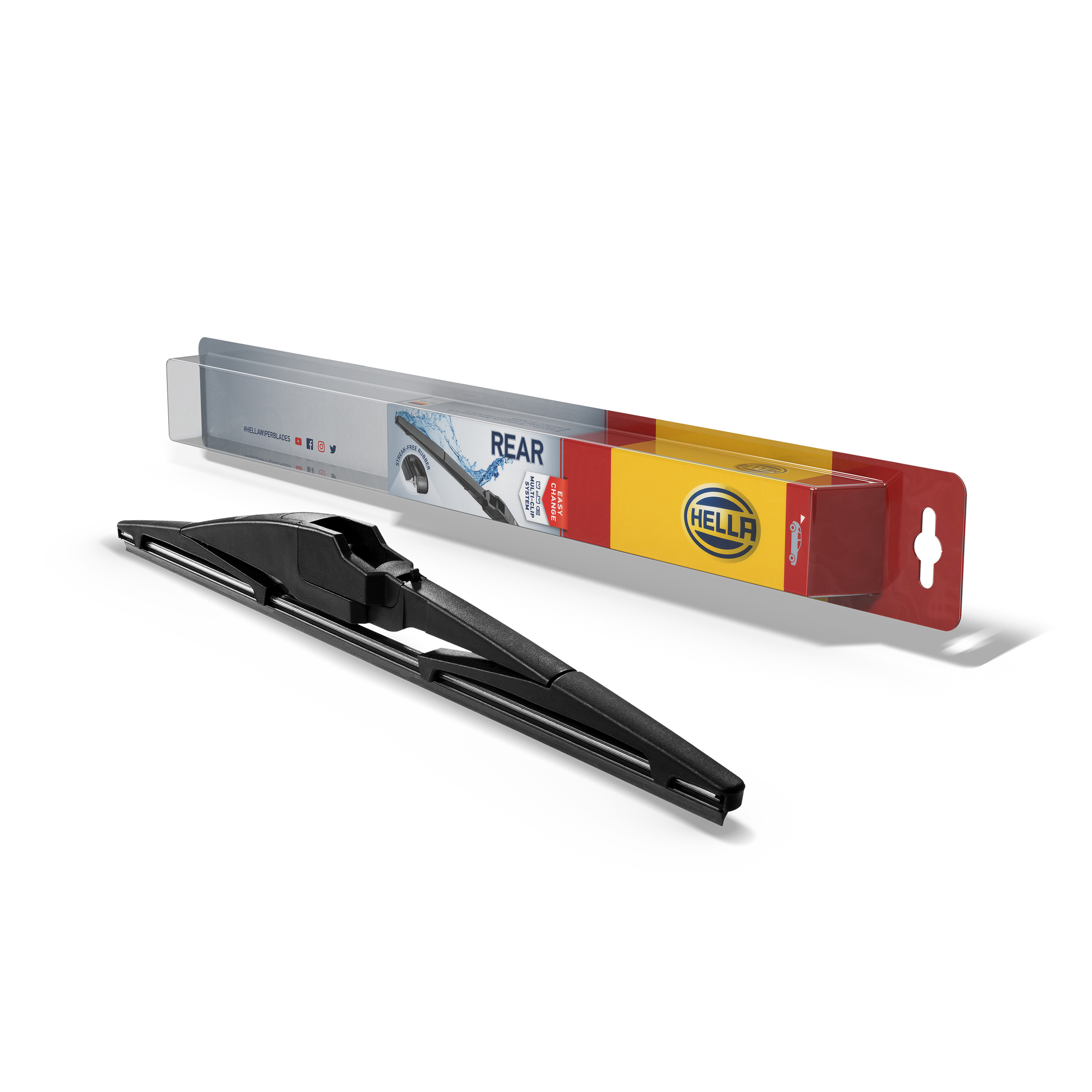 See clearly
Sylvania also offers a headlight restoration kit. These products are used to restore the transparency of plastic headlights that may become yellowed and opaque over time.