The used car market is doing well in Quebec as inventories increase and prices tend to stabilize.
In a report by AutoHebdo.net, this trend is explained by the significant increase in the number of used vehicles available on the Canadian market.
This higher volume calms prices which, overall, peaked in June 2022.
A comparison of the average value of a used vehicle sold in Quebec in December 2022 compared to the same date last year shows a 14% increase in value, with an average price of $33,551, compared to $29,434 twelve months earlier.
The same report shows an increase in inventory in all used vehicle categories as of December.
A return to balance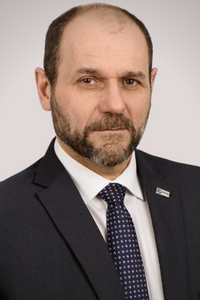 "The gradual recovery in the production and delivery of new vehicles is fuelling the entire automotive market," said Steve De Marchi, general manager of the Association des marchands de véhicules d'occasion du Québec (AMVOQ).
"We are seeing a 10 to 15 percent increase in inventories. We are looking at possibly eight to 12 months to get back to a more normal situation."
While cautiously optimistic, Mr. De Marchi concedes that the job market is strong in Quebec and that its consumers have a high savings rate compared to the rest of Canada.
"However, even though the second family vehicle is back, the rapidly rising interest rates have cooled some ardor."
That being said, the 12,000 or so used car sales businesses in this association would do well.
Let's mention that in this situation evolving towards a healthier equilibrium, the resale of used cars at a higher price than its new equivalent would only be the business of a few rare and coveted models.
A dealer cannot sell a vehicle for more than the manufacturer's price (MSRP), but there is nothing to stop a consumer from doing so with the car they have just taken possession of after a few laps.
The SAAQclic challenge
Just like new car dealers, used car dealers are confronted with the recent failures of the new version of the SAAQclic platform in Quebec.
Here again, the general manager of AMVOQ applauds the responsiveness of the SAAQ's interlocutors.
"We have solutions and the company is constantly updating us on what issues have been resolved, what issues they are working on and what issues they will be analyzing," says De Marqui. SAAQclic's functionality is not quite there yet, but we understand that the work was important and that this major update was expected."
"No one doubts that we will soon be talking about it in the past tense and that both our merchants and consumers will gain in efficiency."