Light truck tire offering packs in comfort, performance and versatility.
In June, Autosphere had the opportunity to sample Pirelli's latest PZERO performance tire, the All-Season (AS) Plus 3. At the same event, we were also given the chance to see how Pirelli's premium high-performance SUV and light truck tire, the Scorpion AS Plus 3 performs. Light trucks—in particular, car-based SUVs—have zoomed in popularity over the last two decades—to a point where they now represent more than 60% of the North American new vehicle market. 
For tire distributors and retailers, as well as their customers, the popularity of these vehicles— combined with the aging of the vehicle fleet—represents a very significant opportunity.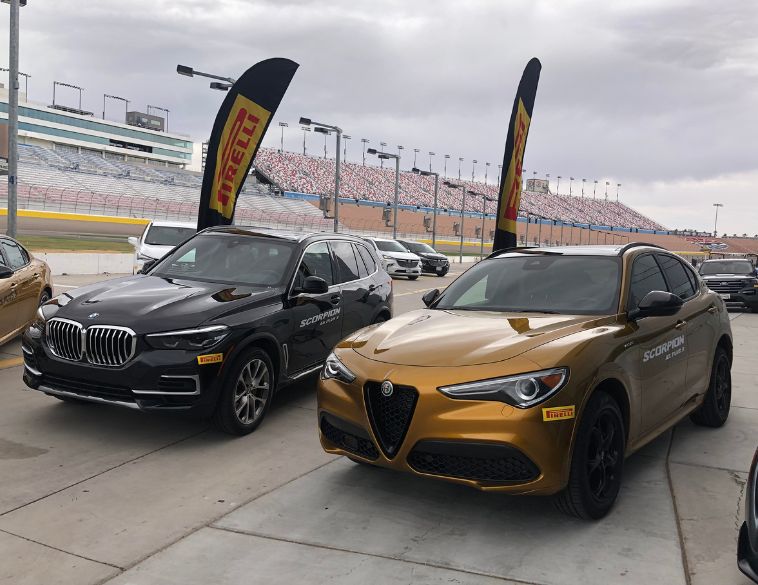 Significant need
Consumers will need to shop for replacement rubber in large numbers and the premium segment, dominated by the likes of Audi, BMW, Mercedes-Benz and Lexus, as well as more mainstream brands such as Chevrolet, Dodge, Ford, Hyundai, Honda, Kia, Nissan and Toyota there is a significant need for tires that not only deliver a quiet and compliant ride, but superior traction and handling under all conditions.
Pirelli's Scorpion AS Plus 3, is designed to fulfill those requirements. Available in 37 different sizes—ranging from 17 to 22 inches, it employs Pirelli's 3D Sipe technology and functionalized polymers. The result is a tire that offers a range of benefits. To find out exactly what they were, we tested three different SUVs equipped with the Scorpion AS Plus 3, subjecting them to a combination of aggressive track driving (including acceleration, cornering, and braking) as well as steady highway speed driving and low-speed city driving.
Like anything else, how well a tire performs, comes down to a range of variables—the tire itself, the road surface, weather conditions and the vehicle it calls home. 
Most SUV owners aren't going to subject their vehicles to real high-performance driving, but track testing provides an opportunity to really understand what the car and tire are truly capable of.
Back-to-back sessions on the Outside Road Course at Las Vegas Motor Speedway—a tight, 2.4-mile track with 12 turns—revealed some interesting observations. Our first test victim was an all-wheel-drive (AWD) Alfa Romeo Stelvio Ti.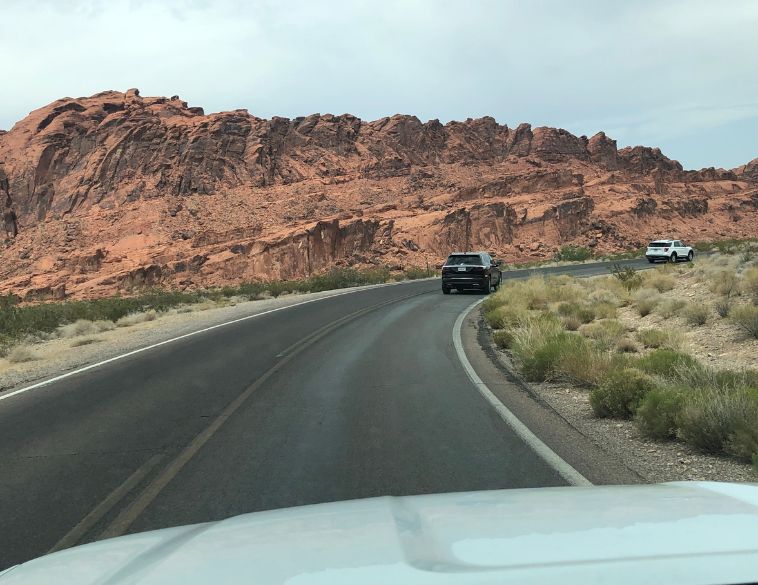 Exploring the limits
Saddling up, we headed out from the parking garage and to the track. On surface streets and under normal city-type driving conditions, the Scorpion AS Plus 3 feels quiet and compliant. We detected minimal road noise, even when driving on fairly rough pavement—something that owners of a premium SUV expect, especially these days. On the track, giving the Stelvio a chance to stretch its legs, revealed a tire that was more than up to the task of handling this 4,000 lb* (1769 kg) SUV. Off-the-line traction was solid under hard acceleration, and while the Stelvio did lean through the corners, the tires allow you to explore more of the vehicle's limits than you might expect. Rapid braking from speeds as high as 60-70 mph was also strong and confidence-inspiring. The Alfa's steering is beautifully weighted for such a large vehicle and the more familiar you become with Stelvio's handling characteristics the more the vehicle and the tires seem very suitably matched.
We found a similar situation when testing a Scorpion AS Plus 3 equipped AWD BMW X5 on the exact same course under very similar test conditions. While, like the Stelvio, the BMW is aimed at the SUV buyer that's looking for a dash of genuine sportiness, the BMW delivers a slightly different driving experience. It feels more neutral through the corners, exhibiting less body roll and more calculating, mechanical dynamics, compared with the Alfa's greater feeling of natural fluidity. In both cases, however, the Scorpion AS Plus 3 feels very well matched to the vehicle and really allows the driver to explore the significant capabilities of both SUVs, should they ever feel inclined to do so.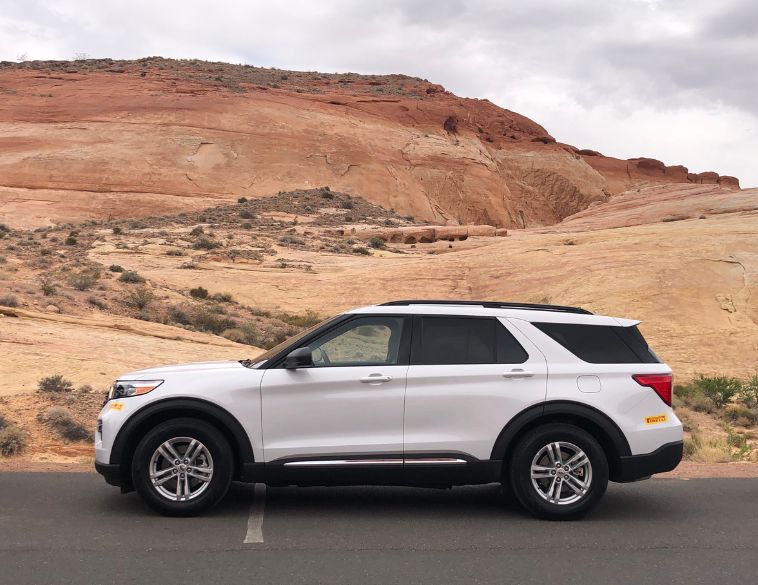 Real street driving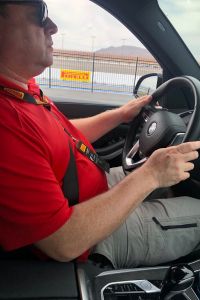 A third test was the chance to experience the Scorpion AS Plus 3 in real street driving, including stop and go, two-lane-black top and highway driving. This time the mount was a 2023 Ford Explorer equipped with 18-inch wheels. The driving route took us from the outskirts of Las Vegas and north up Interstate 15 to the Valley of Fire. The road surfaces during this route varied significantly from smooth tarmac; to twisting/turning gradients and some bumpy stretches of two-lane and four-lane roads. What was noticeable was just how quiet the Scorpion AS Plus 3 was (remember this is a light truck tire) and one designed to bite on wet and snowy roads. In most cases, a fitment like our Explorer (255/60/R18) provides a suitable blend of comfort and performance. Even over big potholes and expansion joints, the tire and the Explorer's MacPherson strut/multi-link suspension soaked up road imperfections with ease. 
Getting away from the freeway and onto narrower, far twistier roads, the Scorpion AS Plus 3 took everything in its stride. Whether it was light or medium acceleration up hills, or simultaneous braking and turning down fairly steep declines, the Explorer never felt it wanted to run wide, nor that the tires were overtaxed (which is not uncommon in some OEM vehicle applications). For us, it was surefooted stability, all the way through the Valley of Fire State Park to our final, destination, which contained petroglyphs and red Aztec sandstone dating back more than 2000 years. 
In summary then, while tire retailer customers have many options to choose from when it comes to replacement rubber for their modern SUV, Pirelli's Scorpion AS Plus 3 stands out in terms of delivering a solid blend of comfort, performance and flexibility. The fact that it has one of the best warranties in the business (70,000-mile/112,000 km limited treadwear) is also something to consider, particularly in an era where many consumers are looking to make things last longer.