Managing inventories of the materials needed for operations in tire centres can be problematic when the small parts needed at peak times run out.

Whether it's balancing weights, bolts, pressure sensors or valves, all these small parts in a variety of formats for just as many applications require constant monitoring of inventories.
For distributors of materials and equipment for tire centres, customer support plays an important role not only in maintaining business relationships, but also in ensuring that workshops have everything they need to meet demand.
"We see a number of different approaches to materials management in the tire centres," says David Cantin, President of Cantin Distribution. "We can see that sometimes smaller workshops tend to improvise more. On the other hand, some tire centres are opting for more precise inventory management systems, using bar codes linked to their management platform. This enables the purchasing department to see stock levels in real time and quickly order any materials that may be missing. This type of management eliminates ordering errors, and when everything is recorded in the inventories, it enables products to be properly traced.
For this approach to work, all users need to get into the habit of scanning the codes on product boxes or bags.
Online orders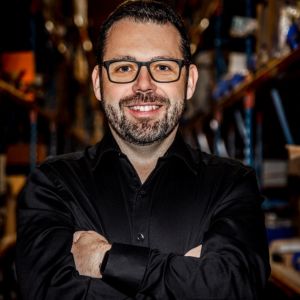 A tire centre that manages its inventories in this way can also place orders directly via the Cantin Distribution transactional site. This online shop shows prices and availability of equipment. Orders can be placed on the site without using the telephone, which saves time for the purchasing manager.
Cantin Distribution is now analysing the possibility of automating purchasing thanks to advances in artificial intelligence technology. "We're talking about a solution where the equipment needed for the workshop's operations would be ordered automatically in the light of its needs. We're currently looking at how this could be applied to our operations," explains Cantin.
In the meantime, the role of distributor representatives on the road remains essential. "Human contact is still important in our industry," stresses the Chairman. A lot of orders are still placed during these regular visits, when our specialists tour the equipment and place orders in collaboration with the workshop's purchasing manager.
Expert advisers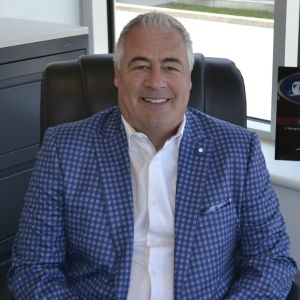 This is one of the approaches advocated by Dominic Labelle, President of Les Équipements Qué-Mont. "It's not up to the tire centres to keep heavy inventories of equipment on their premises; that's our job. Our representatives visit the workshop at least every five weeks, and more often in the case of high-volume centres. Orders are placed with the buyer, or sometimes it's the rep who goes through the inventories and draws up the list of products needed, which the buyer approves. There's no point in loading up the inventories to the maximum in off-peak periods, knowing that the sales rep will be by a few weeks later."
As Labelle points out, the distributor has access to its customers' purchase history, which it can use to assess their needs. The important thing is not to run out of anything.
Here too, orders can be placed through the Les Équipements Qué-Mont transactional site. "It's a bit like Amazon," explains the Chairman. "People choose what they need and put it in their basket. When they place the order, we have an expert who checks it. For example, he'll advise the buyer that if he wants twelve pieces of chalk to mark the tires he shouldn't order twelve boxes of twelve pieces of chalk, especially if he doesn't use ten units in a year."
In both cases, distributors are pointing out how important it is for tire centre managers to plan ahead. The supply chain has stabilised, but just-in-time delivery is not necessarily the best approach. The phones are still ringing off the hook at distributors to help out workshops that are short of equipment during busy periods.
"With the labour shortage and the ups and downs of importing, it's not advisable to order two days before the start of the peak period," says Labelle.
An example of adjustment
From 3 February 2024, it will be prohibited in Canada to manufacture and import lead wheel balancing weights for road vehicles.
The news is not really news at all. Back in 2014, the federal government launched public consultations to discuss with the industry the possible withdrawal of lead weights in wheel balancing.
The reasoning behind the withdrawal is based on studies which show that 114 tonnes of lead are released from wheels into the Canadian environment every year.
"It's not a surprise and there's no need to panic," says Dominic Labelle. "We've been hearing about it for at least ten years and the regulations were due to apply in 2020, but were postponed because of the pandemic."
In anticipation of the application of the regulations issued by the Department of the Environment and Climate Change Canada, the distributor will be consulting its representatives and customers to establish the most suitable replacement product.
Inventories to sell off
Meanwhile, like the other distributors, it will be able to sell off lead weighing inventories, a process that should continue until the beginning of 2024.
"We need to think about this right away," says Labelle. "Several solutions exist and there will be no disruption to supply. What we need to avoid for our customers is replacing one product category with two or three different solutions. We will be analysing whether steel, zinc or plastic-coated steel balancing weights are practical and economical solutions for our tire centres."
A transition already underway
David Cantin is equally calm.
"We have already established relationships with suppliers of alternative products," he explains. "As early as 2012, steel weights found a place in our market. Since the regulations are already in force in Europe and in some American states, we are already seeing alternative solutions as original equipment on new vehicles."
Mr. Cantin believes it was high time to withdraw this metal from the market, as it is toxic not only for the environment, but also potentially for the health of technicians.
"The challenge won't be supply or price, but changing habits," he says. "Lead balancing weights used to have advantages, notably their malleability, which made them easier to install. Technicians will have to adapt."