The huge mining tire in the front yard of Tire World in Brampton could be an analogy for how Jeff Sumilas approaches his work—go big or go home.
Sumilas, the Owner/President of Tire World Inc., thinks nothing of buying a container of 9,000 tires at a time. "Most retail or franchise shops don't, but I will take that chance and buy containers of tires," he says.
At 22, Sumilas made his first venture into the tire industry. Two years later, he opened up an old abandoned service station in Mississauga and used it for storage while he changed tires outside. Hazel McCallion, then the mayor of Mississauga, had other intentions for the location and chased him out. "Best part of that was the publicity I got from local papers," Sumilas chuckles.
He found another shop with 3,000 square feet and by 2020, had 15,000 square feet. It was just a matter of time before he bought another building which now has 40,000 square feet. "Hard work and volume," Sumilas explains. "That's how I built my business."
Completely independent
Tire World only sells and installs tires. "We don't do repairs, just installation, balancing, TPS, rims and tires, winter tire packages."
The shop is completely independent, family owned and operated. Sumilas' wife and daughter help out, especially with the Lightspeed inventory system which he invested in last year. Before then, all his inventory was on Excel spreadsheets.
Over the years, Sumilas has learned which tires are most popular with his customers and keeps the most common sizes in stock. Even so, his wholesalers are fast delivering tires – "they deliver them as fast as pizzas!" Many don't stock anywhere near what they used to, but that's where Sumilas has an advantage. He has tires in stock if a customer needs them that day and at a decent price. "You can't have all the SKUs, but you can have a decent number of them."
Although customers can shop online at his Tire World website, Sumilas places priority on the customers that walk through his doors. He doesn't take appointments for the same reason. And in October and November, the phones are put on auto-reply.
At that time of year, line-ups can stretch across the front of the building on a Saturday morning. In order to pacify his neighbouring businesses, and keep the peace, Sumilas has had to hire security guards and off-duty police.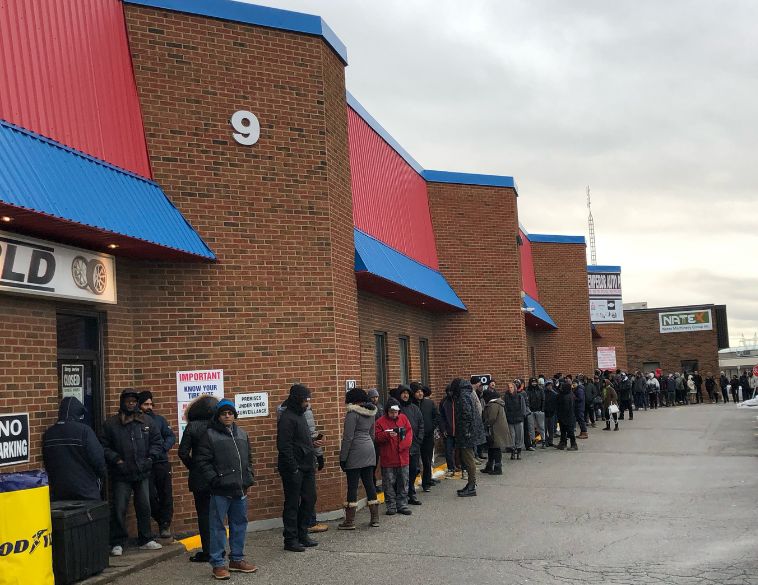 Community activity
He admits he doesn't do much in the way of social media advertising, but Tire World was one of the first independent tire shops to advertise on the local tv station CP24. Sumilas has been with manufacturers like Sailun for many years and has done co-op advertising with them. Sumilas also advertised on a CBC channel for Punjabi hockey, which was very successful.
But the best was CP24, since many of his competitors have the tv channel on in their waiting room for their customers to watch while work is done on their vehicles. "My ad would pop up and they'd think, who invited him?" Sumilas quips.
Sumilas is very active in the community, and has donated to the Brampton hospital, the Brampton Caledon Foundation, helped breakfast and lunch school programs, as well as Bereaved Families of Ontario. "I like giving back to the community," he notes. "A lot of people recognize that, and I think it's more meaningful than social media."
His unique approach has certainly paid off. Now, he gets third and fourth generations of loyal customers, who tell him their grandparents and even great-grandparents have referred them to Tire World. "People see and remember the name around Brampton, Peel and Halton."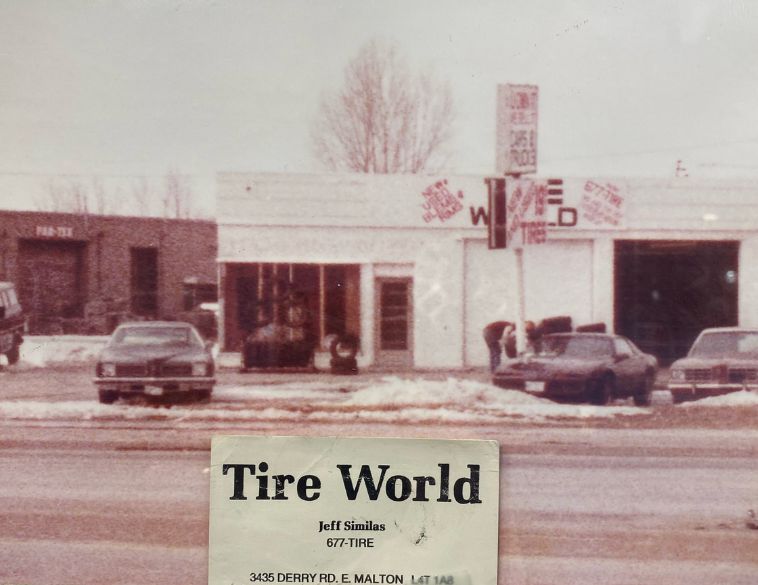 Labour shortage
Right now, Tire World has seven bays and about 12 technicians. The majority of Sumilas' staff have been with him for many years. His service manager has worked with him for 21 years, and others for 10 and eight years. He believes in treating his employees well and paying them well. Although many shops will lay off workers in slow times, Sumilas keeps his people employed. He may lower their hours in February or March, but they can still put in 38 or 40 hours a week.
When the busy season hits, finding good people can be a challenge. This past winter was particularly difficult. "I've been trying different things, even an employment agency," Sumilas admits. At one time, the shop was doing 150 to 180 cars a day over a 10-hour period. But this year, it was down to 120 cars a day because of the labour shortage.
The tire shortage only affected Sumilas a little last year when tires became expensive. He believes people are still working from home and not driving as much, consequently putting off tire purchases. The 9,000 winter tires he just bought will sit in storage until October, but that isn't a problem. "It was a deal I couldn't refuse, I have over 40,000 square feet."