Rapidly evolving EV market challenges manufacturers.
Even though the current number of electric vehicles (EVs) on the road is small, the market for EV tires – especially replacement tires – is growing exponentially.
At Pirelli, the focus is both on OE and replacement EV tires. According to Ian Cook, Pirelli North America's Chief Technical Officer, they are working with start-ups and legacy automakers on various homologations or tenders for vehicle fitments. "OEM homologations are done two or three years in advance before you see the vehicle in the market," he notes. This provides good insight as to where the market is headed, and how to proceed to meet market needs.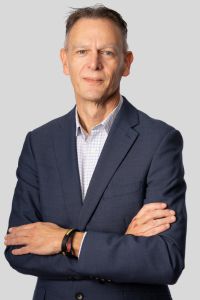 Pirelli has a dedicated line of replacement tires for the EV market, the P Zero All Season Plus Elect. "We've noticed EVs are not particularly friendly to tires," observes Cook. Usually, a replacement market tire places priority on achieving good mileage. However, EV tires also need to provide range, so the P Zero All Season Plus Elect has been designed with balance in mind, to offer all the traditional performance aspects without compromising rolling resistance, to achieve range as well as providing mileage. 
With their large battery packs, EVs weigh more than their combustion engine counterparts, which adds to the challenges of designing a good EV tire. "There are pros and cons to the added weight," admits Cook. "The weight is spread out more evenly, which helps. With an ICE engine, which is located in the front, it's not as friendly to the tires."
High load capacity
High-load capacity tires in this segment are structured specifically to absorb higher weight. That means reinforcing the sidewalls and using different types of textile materials to present a more robust carcass. Tread compounding has to be geared towards providing low rolling resistance.
Cook provides the following statistics. "Where the tires on a vehicle with an internal combustion engine have 15 to 20 percent impact on the range, on a battery electric vehicle, that impact goes up between 30 and 40 percent – almost twice as much." Which is why rolling resistance becomes particularly significant.
Tread design also plays an important role in reducing noise. Since EVs don't have an internal combustion engine at the front, there is no engine noise inside. But there is the rumble of road noise. To combat this, Pirelli uses a noise cancellation system – a noise-absorbing sponge that fits inside the tire. It's a specially developed closed-cell sponge which absorbs the rumble of the noise, so the interior of the vehicle is quieter.
Cook notes that this technology was already being developed for the luxury car market. "Noise is becoming a bigger issue, with lighter suspension you can feel the tire more." With the rapid growth of electric vehicles, about 90 percent of EV fitments now include a noise cancellation system, from OE tires to replacement tires. 
Performance needs
And while technically, non-EV-specific tires may fit EVs, it's important to remember not all are engineered to address the performance needs specific to EVs. In 2022, Goodyear launched Goodyear ElectricDrive, an all-season tire as well as two new sizes for its ultra-high performance tire, the Goodyear ElectricDrive GT. "Goodyear's ElectricDrive tires are engineered with a load index to account for the heavier load capacity of EVs and feature SoundComfort Technology to help reduce the level of interior vehicle noise," says Dave Reese, VP Product Development, Americas, Goodyear.
The EV tires also feature a specialized tread compound for all-season traction and long-lasting tread life, while asymmetric tread patterns provide good handling for wet or dry road conditions. With the addition of four new sizes of its EV tire lineup, Goodyear ElectricDrive can now fit 44 percent more battery electric vehicles.
The Goodyear "Electric Drive Ready" tires such as Endurance RSA ULT is directed to last-mile delivery vehicles and RangeMax RSDEV for regional fleets. The new Powerload lineup is designed for compact wheel loaders and graders for construction, loading, logistics support and landscaping markets in North America.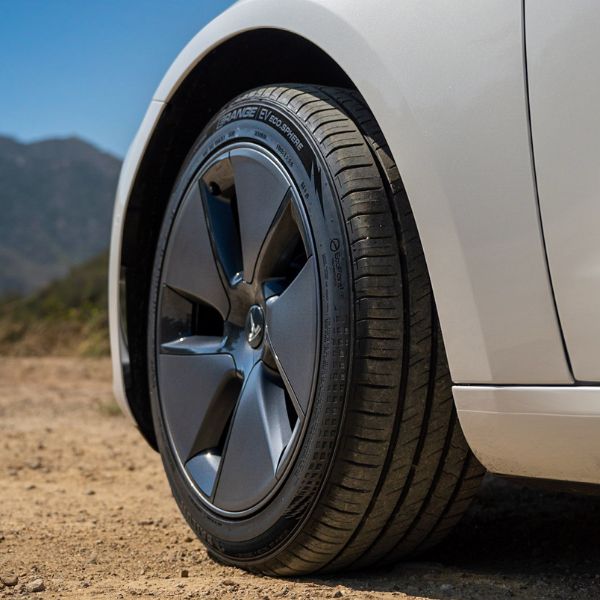 Research and development
At Sailun Tires America, the new ERange tire that was developed specifically for EVs and hybrids was just launched in January 2023. Jared Lynch, Director of Sales at Sailun, explains that a key component of this tire is the tread compound. "We operate in the value tier, but we have a big commitment to research and development." The R and D team developed "liquid phase mixing," which mixes two liquid formulas to create a stronger molecular bond that evenly distributes across the whole tire.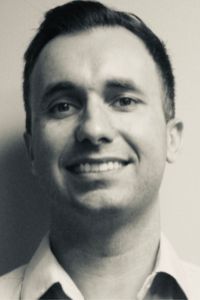 This resulting premium tread compound provides improved rolling resistance, better traction and better handling. "It's our proprietary technology," says Lynch.
The ERange tire has been well received, especially considering that it was launched in the difficult winter months. "Those are the toughest months for a tire, especially an EV," notes Lynch. "They will lose range, and you're also dealing with ice and snow traction – you really have to prove out your tire."
When a brand-new tire is installed on an EV, there will be a drastic reduction in range, since the new tire is coming with full tread depth. The older tire may be almost completely worn, so there's almost no traction or rolling resistance left on it – which is good for range. 
As a result, EV tires have to provide a balance. "When a consumer puts on a brand new EV tire, they'll complain about range right off the bat," says Lynch. "But they'll see the range go up as they use that tire."
Truck market
The EV market is evolving rapidly, and now larger vehicles like the Chevy Blazer, Rivian, Ford F-150 Lightning and Hummer are entering the EV space. "All these massive trucks are 8,000 to 9,000 pounds and can go zero to 60 in seconds."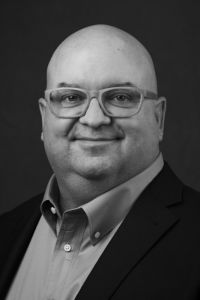 Lynch says the next step is developing a good tire for EV trucks. "We'll probably go with an EV all-season tire to start with, in the sizes available for those trucks," he describes. It will likely be a touring tire, which will offer EV truck consumers a low rolling resistance co-efficient, comfort, quiet and traction.
But the EV truck market presents a different set of challenges. "It's a very style market, people like the look of a larger vehicle and want a wheel and tire combo to go with it," explains Jack McClure, PLT Segment Manager, at Sailun. "We want to make sure that the EV tire has the aggressive look that these consumers want, it has the traction they need, but it doesn't have the road noise."
Sailun has already been working on AT-specific tires. Still, there is a "wait and see" approach to see what will resonate with consumers, and what they will expect from an all-terrain tire. "We want to launch the right product that those consumers want, not what we're guessing they want," asserts McClure.