Attracting new workers to tire and mechanical centers is a feat. Here are some tips on how to get your hands on those rare gems.
In an environment of near full employment where the rising cost of living is driving up wages, a job in a tire center is not necessarily the job of choice for the next generation.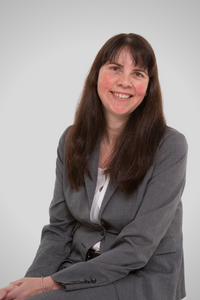 Entry-level positions, whether seasonal or temporary, are often physically demanding. With modern tire equipment, training is also required so that new workers can operate safely. In short, it is normal that the candidates are not jostling each other at the doors.
For more skilled technicians, scarcity requires employers to be attractive. The person we are looking for, this rare pearl, may already be working in another tire and mechanical center. You have to know how to pique their curiosity and arouse their interest.
This is what Emmanuelle Bourque, account manager for Auto-jobs, a job search site specialized in the automotive industry that covers the greater Montreal area, recognizes. "You have to be transparent," she says. Especially for temporary or entry-level positions, don't be afraid to show the salary and all the benefits the company has to offer. A worker who is looking for a job or who is already on the shop floor wants to know exactly what is being offered before he or she thinks about applying."
As Ms. Bourque says, to stand out, employers need to highlight all the elements that can attract candidates for permanent positions. Whether it's the provision of work uniforms, an advantageous financing program for the acquisition of tools or the benefits offered by the company, these are all elements that a candidate could weigh.
Several channels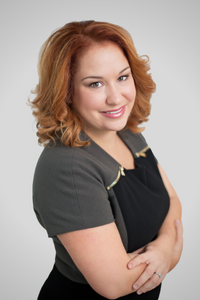 In terms of posting these vacancies, the recruitment specialist confirms that all digital platforms should be used. Some merchant networks offer to share job postings to spread the word. "Social media remain excellent vehicles for posting your vacancies," she confirms. Also, don't overlook existing team members who can become ambassadors if you have manpower needs."
Obviously, posting on specialized sites, such as Auto-jobs for the greater Montreal area, is another useful tool. Especially since this firm can help managers design their job offers and even filter the applications for them.
Mélanie Desharnais, Vice-President of Desharnais Pneus et Mécanique, uses several digital platforms to promote job openings. She multiplies the visibility of the offers by using the Point S network platform, publishes on her company's website and on social media as well as on some job boards.
"We also work a lot internally," explains the vice-president of a group that has six branches in the Quebec City area and employs 250 people during peak periods. "We offer recruitment bonuses to our employees if they find us candidates that we retain."
An adapted offer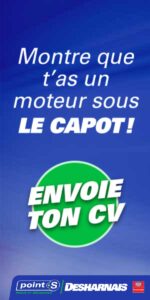 It avoids posting the salaries offered for permanent technical positions, not wanting to play the bidding game. "And the terms of employment for a mechanic position are going to vary so much based on our needs, the candidate's training and experience, that those terms will be tailored to the room."
That said, the group has never skimped on the benefits offered to its employees. For example, its Group RRSP program has just been enhanced. Moves such as opening a training room in a branch or a complete renovation of the dining room are other attractive elements.
In addition to using social media, the group is also developing targeted campaigns in more traditional media in its region. "We realized the importance of capturing some of the budget spent on improving our customers' experience to invest in our recruitment efforts. What we sell is a workplace in a company where our employees are considered family members. And that sets us apart!"