The MICHELIN X Line Energy Z+ tire, Michelin's newest addition to the MICHELIN X LINE ENERGY Z best-selling long-haul product line launched in 2016, features low rolling resistance, excellent mileage and long-lasting traction. 
"The MICHELIN X Line Energy Z+ tire's enhanced durability and traction means you can drive with complete confidence as the miles continue to accrue on your fleet," said Karen Schwartz, B2B VP of Marketing for Michelin North America, Inc. "This product will not replace the X Line Energy Z but is an additional offer for those long-haul fleets that value optimal fuel efficiency leading to the improved total cost of ownership."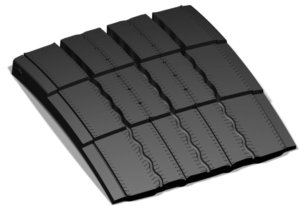 The new tire uses both Infinicoil and Regenion sculpture technology. Infinicoil features a continuous steel wire, up to ¼ mile in length, that is wrapped around the tire circumference to make it more stable and durable throughout its service life. Regenion utilizes metal 3D printing techniques that enable the tread design to evolve over time as it wears, giving drivers the grip they need over the service life of the tire in all conditions. 
With fleet owners and long-haul operators continually looking for ways to improve their bottom line and performance, Michelin believes the X Line Energy Z+ will be even more of a game-changer than the original model. 
 "The 18/32" deep tread design of the MICHELIN X Line Energy Z+ tire features Regenion technology, and an evolving tread design allows additional tread grooves to develop at lower tread depths," Schwartz said. "This gives a cost-competitive advantage to owners as the tire performance will be enhanced, allowing for longer use, less irregular wear and new-tire-like traction throughout the tread life.'' 
Expected to launch in the third quarter of 2023, the MICHELIN X Line Energy Z+ will be offered only in 295/75R22.5 LRH.