Martins Industries, specialized in the development and marketing of equipment for tire and mechanical centers, recently announced the launch of its own line of impact wrenches and socket sets under the impulse name.
This new family of hand tools aims to diversify its offer and thus meet the needs of the market.
These impact tools offer power and high strength to support technicians' tasks, regardless of the job.
They offer increased power to perform tasks simply and safely.
With the addition of these products, Martins wishes to continue to offer solid equipment for work on cars, SUVs, light trucks and for the maintenance and repair of heavy vehicles.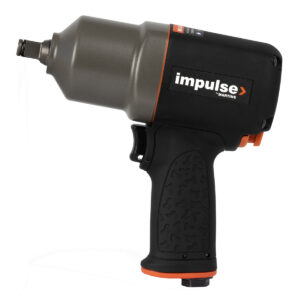 The new product line includes:
Impulse ½" LW Impact Wrench (MX-LW1)
Impulse 1″ LW Impact Wrench (MX-LW2)
Impulse ½" Cordless Impact Wrench (MX-P1)
Impulse ½" Classic Impact Wrench (MX-C1)
Impulse 1″ Classic Impact Wrench (MX-C2)
Impulse ½" Impact socket set (MX-S1)
Impulse 1″ Impact Socket Set (MX-S2)
"By integrating these products into our current offering, we are enhancing our customers' experience by allowing them to acquire all the necessary equipment in one place. This line is a continuation of our commitment to manufacture and distribute quality tools while allowing users to increase their productivity," mentioned Martin Dépelteau, President of Martins, in a recent press release.
Martins, based in Quebec, designs, produces and markets high quality supplies and equipment for all types of tires and wheels to improve safety and efficiency in the workplace.
It has numerous distribution centers, offices in North America, Europe, the UK, Australia and other parts of the world.