Sailun's ERANGE EV is set to amplify electric vehicle performance and capability.
There's been a lot of hype surrounding Electric Vehicles in recent years. Yet the reality in owning one, brings with it a unique set of differences, some might say challenges compared with a traditional car or truck. Beyond the obvious such as range anxiety and practical charging facilities, tire performance and wear is another major consideration.
It is not uncommon for many EV owners to experience what they see as premature tire wear, when compared with a traditional internal-combustion engine vehicle.
The extra weight of the battery pack and the instant torque available from the electric motors, all have an adverse effect on tire wear and durability.
That's why, a decade ago, as EVs were really starting to hit the market, Sailun's engineers were quietly working on a unique liquid-phase mixing technology known as EcoPoint3.
Traditionally, most tires have been developed by combining a liquid rubber compound with a powder tread compound to create the end product. The challenge in doing it this way, was that while tire performance could be enhanced in one area, it often came at the expense of another, such as better rolling resistance but reduced wet weather traction—or advancing handling at the expense of longevity.
Liquid phase mixing, enables tire manufacturers to overcome many of these obstacles, creating a tire that can offer lower rolling resistance, improved grip and traction, while also boosting longevity—a huge boon for EV motorists.
Specifically designed
Sailun's ERANGE EV tire, developed using its EcoPoint3 technology, has been specifically designed to address the needs of EV owners, delivering uncompromising, all-around performance at a value-oriented price point. This not only includes low rolling resistance (delivering up to a 16% improvement in battery range, compared with most tires on the market) but also superior grip and wet-weather traction compared with the typical eco-oriented tires available today.
Ron Dolan, President, Sailun Tire North America, explains that the ability to not sacrifice certain tire attributes through liquid phase mixing, is revolutionary. "Under the microscope you can see an amazing dispersion of physical properties," he says.
Dolan notes that extensive R&D is an intrinsic part of Sailun's DNA, indeed the company has robust ties to QingDao's University of Science and Technology in China, which to this day, boasts one of the only polymer specific engineering programs in the world. Dolan explains, that given Sailun's market position as a value-oriented tire brand, the might of such robust R&D enables the company to consistently exceed customer expectations in the value segment.
When it comes to EV-specific tires, the market is still fairly embryonic, but Sailun is looking to capitalize on the fact that it is still in the early stages and provide its dealers and distributors [as well as end users], with a solid product that's priced competitively in the marketplace.
Already available in the U.S., and launching in spring 2023 in Canada, the ERANGE EV will be offered in 32 sizes, initially 15-inch through 22-inch fitments, but as the market evolves so will the range of fitments. "General Motors is already looking at a 24-inch tire for its new Chevy Silverado EV," says Jack McClure, Director of Product Development, Sailun Tire Americas, so that is something we'll be looking to tap into."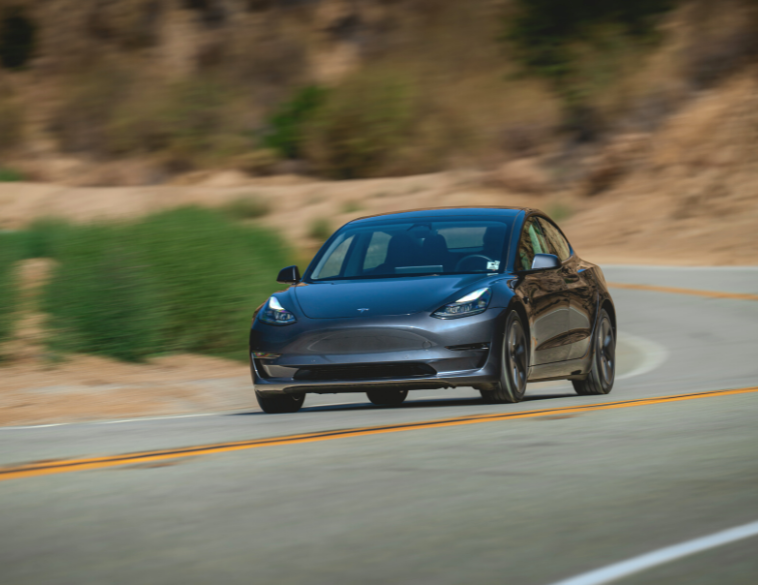 The education factor
Ron Dolan explains that when it comes to EVs and tires, the key to a successful launch comes down to education. "This applies for both our dealers and distributors as well as consumers." He notes that one of the challenges many EV buyers face is the fact that good education at the point of sale is often hard to come by and if that applies to the vehicle itself, education regarding tires for EVs is even more sporadic. "We're providing a very targeted marketing approach for the ERANGE EV," Dolan explains. This not only includes specific B2B campaigns targeting dealers, but also consumer focused initiatives. "We have a charging station campaign," he states. "We feel advertising the ERANGE EV on electric vehicle charging stations is good place to launch a digitally-focused educational campaign. So, for example, if you're an EV owner, we're going to be able to reach you with a relevant EV-specific product while you're charging your vehicle."
Dolan also feels that such campaigns will not only help educate consumers regarding the benefits of electric vehicle specific tires like the ERANGE EV, but it will also arm them with the knowledge that when they visit their local tire retailer, they will have a much better understanding of the benefits these EV specific tires have over typical OE or replacements. Not only that, but this approach to education will also help contribute to their overall EV ownership experience—not only from a value-oriented price standpoint, but long-term vehicle performance, safety and satisfaction. "When you look at using a regular replacement tire for your EV," says Dolan, "it's like watching a fantastic movie, but without the 3D Surround Sound. With a tire like the ERANGE EV, you add that missing element that elevates the experience to a whole other level."
For more information on the Sailun ERANGE EV, visit erangetires.com