Business looks good for the OTR tire market.
Tire manufacturers and their distributors are reporting an uptick in the OTR business as governments and corporations ramp up to bigger and better projects in 2022 and beyond.
"We're continuing to see an increase in demand and expect it to continue strong into 2022," says Rob Seibert, President, U.S. and Canada, Off-the-Road Tires, Bridgestone Americas Tire Operations.
"I think the fundamentals are there, projects will come into the pipeline… into 2022 to continue to keep the industry strong for off-the-road tire sales, and off-the-road tire dealers."
Seibert adds that Bridgestone is "doing everything we can to ramp up and match this future demand."
Supply chain issues
While demand may be high, with the global supply chain in a mess some manufacturers are dealing with ongoing shipping issues.
This translates into good news for tire manufacturers with factories in North America.
Seibert says Bridgestone has two OTR-focused plants on the continent—one in Illinois and one in South Carolina.
"Once we produce products for our customers, they're here, they're in North America, and we can supply our customers as quickly as need be."
Tony Cresta, Director of Product Management for CMA, LLC / Double Coin is also reporting a boost in business.
"We have seen an increase in demand with customers ramping up for big infrastructure spending and replenishing inventory from a strong sales year."
While Double Coin tires are manufactured abroad, which should, in theory, mean that Double Coin would be exposed to shipping issues, Cresta says his company is well prepared for the increase in demand, thanks in part to proper planning.
"With Double Coin OTR tires being stocked in three warehouses across the United States, we have been able to supply our customers with OTR tires, along with other products, quickly and efficiently," he explains.
"The best way to avoid interruptions in supply when the global supply chain is under stress is always to plan."
Guy Letellier, Technical Advisor, Commerical Products for Point-S Canada, says Point-S has ample supply for their OTR customers and agrees that the challenges associated with bringing tires into Canada from other continents are mind-boggling.
"For us, supply is not the problem," Letellier explains.
"We have everything we need for the fall season because we received our stock in early March. The problem is the cost of freight. Usually, when we put an order into China it takes between six to eight weeks to get the tires here. Now we're up to maybe three or four months. It also costs up to $10,000 the U.S. per container, which is affecting the cost of the tire."
Tire trends
While the OTR tire market isn't known for rapid change, we do see an evolution in the demands customers are placing on their OTR tire suppliers.
"OTR is more of a mature business," explains Jimmy McDonnell, VP of Sales & Marketing, Maxam Tire North America, but it's also cutting edge, because with the labour pool the way it is today, companies are trying to do more with less."
McDonnell offers the example of low-profile OTR tires that are used on equipment like some medium wheel loaders and articulated trucks.
"The manufacturers of these machines are going for low-profile tires to boost productivity and fuel efficiency."
He says equipment manufacturers want the best of both worlds—the productivity of a larger truck and the fuel efficiency of a smaller one.
"To do that, they have to have a tire that can handle more load and more demand, and the low-profile tire is the solution," McDonnell explains.
Another key trend is improved compounding.
"We're changing the way we mix the rubber components to form the rubber compounds," McDonnell adds. Known as 'liquid-phase mixing of compounds,' it's revolutionizing the capability of the rubber compound."
Liquid-phase mixing is better than mechanical mixing, McDonnell explains because it results in better physical properties.
"The tires last longer, they're more cut-resistant, more wear-resistant, and they're cooler running."
Future of the OTR market
The OTR tire business has been evolving as more (and larger) players enter and grow their distribution and sales channels, explains Double Coin's Cresta.
"Being able to provide both direct-from-factory containers, and a consistent domestic warehouse supply, will continue to be very important as we all work through the supply chain pains that are currently underway," he adds.
We can also expect future OTR tires to be engineered to do more as customer expectations evolve.
"Technology is going to continue to advance," concludes Greg Pickering, Segment Manager, OTR Products, Dynamic Tire.
"Customers are going to continue to demand high-performance tires so they can do more work with fewer machines because that's a cost-benefit to the end-user. What that means is tires have to advance from a technology standpoint. Engineers are going to continue to make advances. And the factories that don't run the risk of being left behind. In the end, it's all about lowering the cost per hour."
OTR Tire Showcase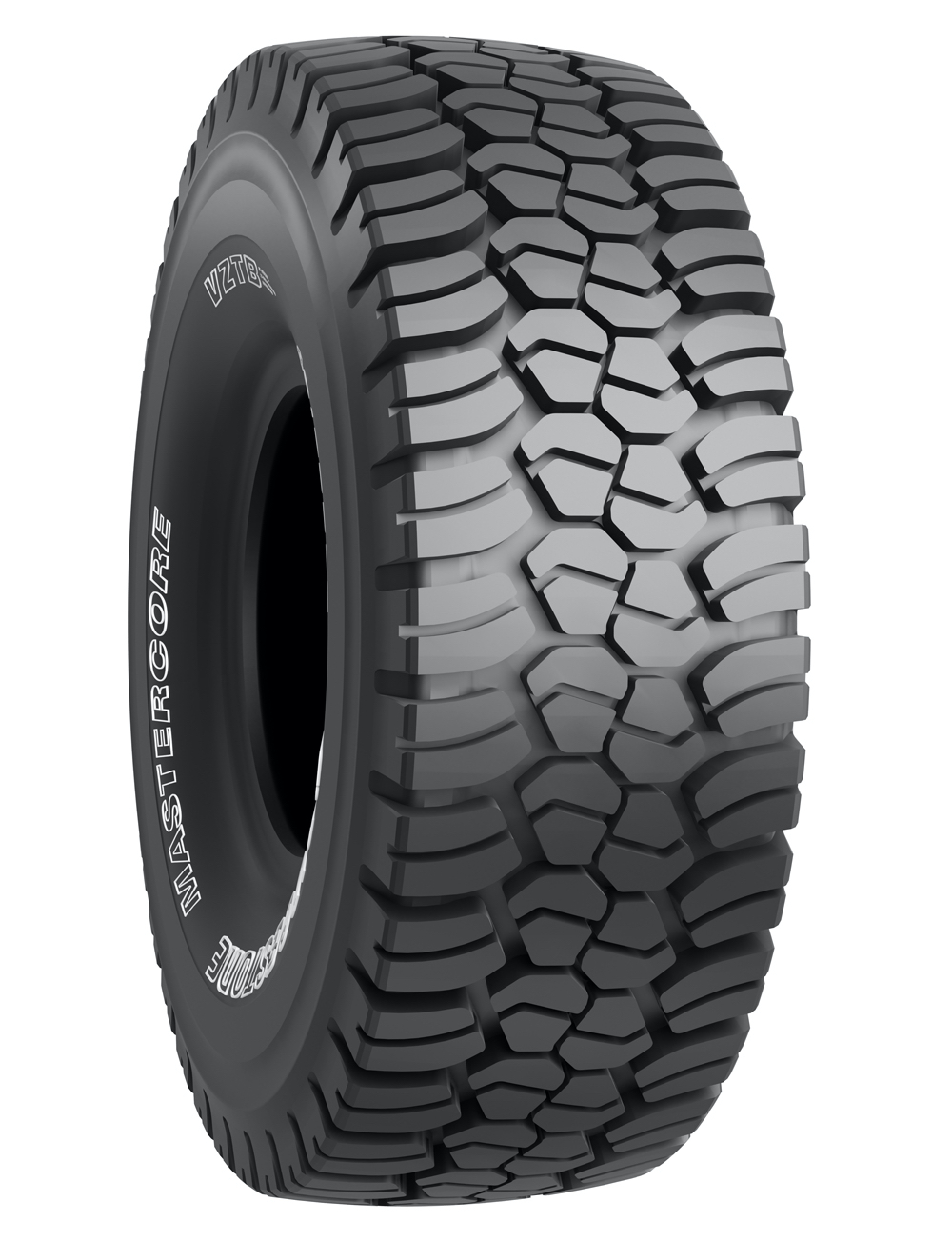 Double Coin REM-9