While tire centres regularly update their equipment, they sometimes forget about the technician behind the machine.
"We still see too many tire centre owners or managers buying a new machine without even consulting the technicians who will be using it," says Vince Filice, President of Filco Equipment.
"They are the people who actually know the needs of the business and can advise on the best machine to buy or replace," he adds.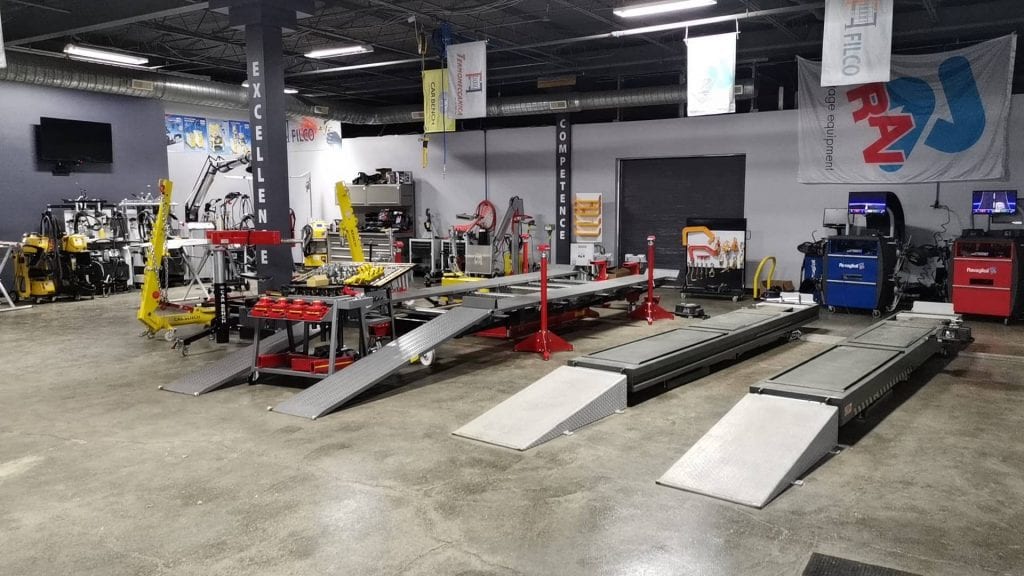 According to him, a manager thinks that a modern machine will speed up the work, which will not be the case if its arrival is not anticipated and is not accompanied by the necessary training.
"I really don't recommend a rush purchase in the middle of a tire change period when a machine needs to be replaced quickly," says Filice. A learning period is needed, especially as many of the staff may be seasonal workers with little experience."
More than just a sale
Mario Mercier, National Accounts Manager at Supplier Duret and Landry, agrees: "You need training on all the new equipment that comes into the shop, even if it's a similar machine that will have its own particularities. For us, it's not just about selling a machine, we also have to provide the training so that our customer gets the full potential."
He also notes that existing teams can be reluctant to change. Many tire machines come with pneumatic attachments that make the job easier, technicians know how to use them.
Mercier says that it is through user training that the machines will be used in such a way as to reduce very physical and often repetitive efforts.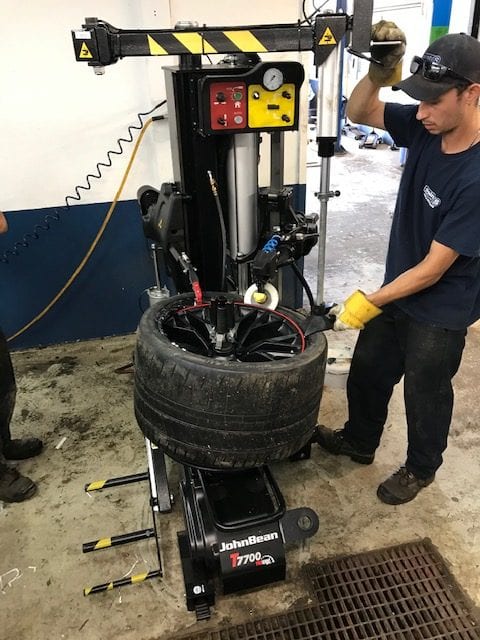 In the workshop
Like his fellow suppliers, Mercier insists that when the new machine is installed, a technician or representative should be available to demonstrate how it works.
Afterwards, it is up to the user to see if he or she has understood the new machine and corrected any errors in its use. This period of support is all the more important when it comes to programmable machines that require a good understanding of more advanced technology.
"You know, with the multiplication of sizes, the popularity of high-value alloy wheels or low-profile or run-flat tires, each tire change requires a different approach," says Pierre Courchesne, a representative for John Bean.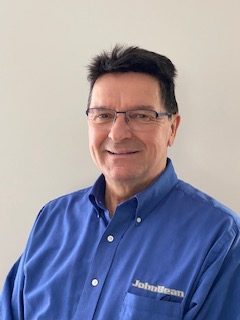 "A misunderstanding of this reality can lead to breakage of customers' wheels, damage to the machine or, worse, injuries to the worker."
Courchesne sometimes makes a courtesy call on his customers a few months after the installation training.
"I want to make sure that the technicians have understood the particularities of the new machine and that they are happy. I also listen to their comments, because they are the users. I can even share their valuable ideas with our engineering department."
Maintenance tips
For John Perron, Hunter Engineering's Director for Canada, the tire centre workforce must also be aware of the maintenance needs of the equipment already in the shop as well as those of new machines.
"We are known for accompanying our equipment to explain how it works. It is also important to understand the maintenance that will prevent breakage or premature wear."
He also points out that technology now requires technicians to have a good understanding of the equipment to complete important tasks such as calibrations during alignments.
"Equipment is one thing, but you also need the skills to be able to do work that would otherwise be returned to the dealer," he explains, pointing out that some of Hunter's state-of-the-art machines have a screen that shows the technician the steps to follow."
He also notes that some managers will want simpler machines, but you have to make sure the technician understands the differences.
Hunter has seven training centres in Canada, five of which are in partnership, to demonstrate and explain its equipment, from the simplest to the most complex. These are supported by training capsules on the supplier's website.
Jean-François Dubois, president of Distribution Réal Dubois, which imports Guiliano machines, reminds us that the purchase of a new machine is an important investment for a tire centre and that this decision should not be taken lightly.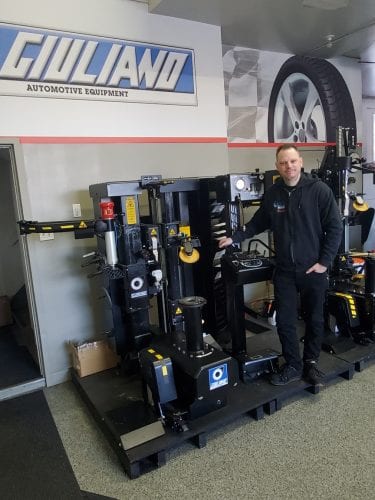 "We always invite potential buyers to come and try the machines in our showroom in Saint-Amable. They sometimes realize when they try it out that it doesn't meet their needs and will opt for another machine."
Once the decision is made, training will follow the arrival of the new machine to the tire centre where all technicians can get their hands on it. "We demonstrate, we give tips, we explain how the accessories work, you have to take the time you need," adds Dubois.
Reduced fatigue
Dubois underlines an important element that is also pointed out by other speakers. "Today, with the advanced equipment that we offer, the machine can absorb 90% of the effort required to change a tire. Ageing mechanics are getting tired of bending, lifting and handling increasingly large and heavy wheels. Getting the machine to help you is the best way to reduce fatigue. In the long run, this affects performance, but also staff retention."
Mario Mercier recalls a recent experience in a workshop. "I returned to a workshop a few months after selling a machine with lifting accessories, and the owner greeted me by raising his arms to tell me that it was the first time in 20 years that his shoulders didn't hurt after an intense period of changing tires."