The importance of effective staff training and development
Operating a successful automotive service and repair facility today, is complex and challenging. In order for the business to thrive, there are some key fundamentals that shop owners and managers need to fully embrace.
"You really need to understand the automotive service process," explains Alan Beech, of Beech Consulting, which provides automotive industry coaching and training. "And then, we have to clearly understand what the metrics are that each of those different people working in the shop use." For example, technicians in the service bays are responsible for labour hours, while service advisors are responsible for labour and parts margins. "We really need to understand these different roles and that the people employed in them are communicating effectively with each other," says Beech. A good example is a technician being able to point out a specific problem an advisor might be dealing with and help them find a solution. "Often, we don't ask others for help, when in reality they can often assist with a problem, such as a labour or parts margin issue, but it requires sitting down and talking to each other about it."
There's also the issue of staff within the shop being able to effectively utilize the tools and technology available to them, whether it's the technician performing diagnostics or repairs in the bay, or the advisor utilizing CRM and Shop Management Software to follow up and schedule customers, as well as tracking parts and work orders. At AIA Canada, President Jean-Francois Champagne notes that this is absolutely critical going forward, especially as vehicles and technology continue to advance and customer expectations evolve.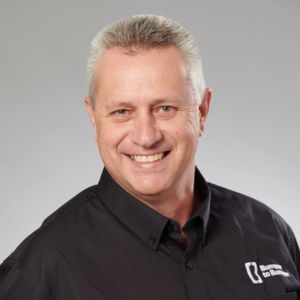 This is why good, ongoing training, is so important. At Uni-Select, Training Specialist Billy Thomas notes that the network provides both product knowledge and hands-on courses for technicians, covering a wide variety of subjects including traditional, hybrid and battery electric vehicles. "We try to keep it interesting for them by providing both in-person and virtual sessions," says Thomas.
For service advisors, the situation is slightly different. "Training service advisors requires providing them with the most knowledge possible without making it too technical," explains Thomas, "because they will need to pass this information to the customer." Additionally, as Thomas notes, the service advisor must also be able to understand the estimate the technician provides and then make a decision on what parts and how much labour time is needed, plus, finally sell the job. "This is no easy feat," Thomas explains "because the decisions a service advisor makes on a daily basis affect so many aspects of daily operations at the shop."
When it comes to service centre metrics, average repair orders (R/Os) are often viewed as a major KPI and rightly so, but, as Alan Beech notes, shop owners and managers need to look at others, namely the average estimate, which includes deferred or unsold work. When this isn't taken into account, it can have major ramifications for both the shop and the customer. Beech notes that not only is money left on the table, but it can also result in friction and a loss of retention among customers when work is deferred to a point that something major on the vehicle fails, such as the engine or transmission. The frustrating part is, that it's something easily avoided, provided solid procedures are followed and effective communication is carried out between the technician, service advisor and customer.
A good, healthy work environment is also essential. Murray Voth, President of RPM Training, notes that you can have the best processes in the world, but if you don't have a structured, predictive work environment, technicians and service staff are less likely to stick around, making it a challenge to operate the businesses smoothly and efficiently. While we've seen more cases of shops throwing more money at technicians and staff to incentivize them to join or stay with the business, in the long term this rarely provides benefits. "If you have money available and are thinking of allocating it for large bonuses, it would be far wiser to use that on purchasing tools and equipment," says Voth. "I've seen people sign these deals and then leave because the work environment and culture is so toxic." A much better option he suggests, is to invest your time, effort and energy in creating a great environment to work in, offer competitive pay and benefits, plus and, most importantly give your staff the right tools and encouragement to do their job well on a consistent basis and reward them accordingly.