Keeping technician skills up to date is becoming ever more critical. 
One of the biggest questions we hear in aftermarket service is how technicians can keep up with the advancing technology in modern vehicles. "Looking at today's vehicle systems and all the emerging systems coming down the pipeline, the constant need for training can be overwhelming," states Victor Moreira, Manager, Technical Training and Support with Mevotech, which manufactures high-quality chassis, driveline and chassis parts for the aftermarket as well as providing training and resources. 
Moreira notes that the advanced electronics and diagnostics skills required can make it difficult for seasoned technicians to keep up, especially as software and operating functions can change so quickly that what was current even a few months ago, is now out-of-date.
Creating excitement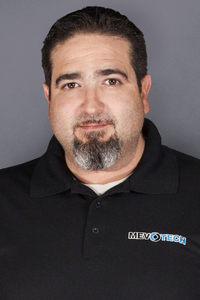 Moreira believes that these challenges aren't insurmountable, however. "Keeping technicians excited about these new emerging technologies goes a long way in helping them adopt any training requirements that come along," he says. Additionally, job shadowing and/or building relationships with specialized facilities or bringing in experts to provide hands-on training for a shop's technicians can also be very effective in not only maintaining proficiency but ensuring they can stay ahead of the curve when it comes to diagnostics and repair skills.
Tamara Ghosn, Service Manager at Roy Rump & Sons in Ottawa, Ont., who also serves as a Director of the Board for the Automotive Aftermarket Retailers of Ontario (AARO), says another consideration for shops and technicians is the growth of electric vehicles in the marketplace. She points to recent data that shows that the number of service visits for EVs outpaces those for traditional cars and trucks. She also notes that at present, in many cases the service repair information and tools required to fix the next generation of vehicles (including EVs) are often lacking and aren't helped by issues regarding access to repair data.
Repair data access
AARO has been a staunch advocate of helping its members find access to OEM repair data, as some automakers aren't willing to share full schematics or diagnostic information due to licensing agreements and security concerns. "This represents a huge setback and can result in a false diagnosis," she says. It also results in aftermarket service centres being unfairly disadvantaged against franchise OEM dealer service departments. The end result can be a bad reputation for independent shops, purely because they aren't given the same information access, even though the goal with both independents and dealers is to properly and effectively service their customer—the motorist.
At AIA Canada, which at a national level is also fighting for the interests of the auto care industry regarding Right to Repair legislation, Senior Director, Collision Stuart Klein, says that another consideration for independent service centres is that management is onboard with training and skills development. "Good technicians are always eager to learn," he says, "however, shop management may not be encouraging or empowering technicians to manage their own training path." Often it boils down to the issue that management 'doesn't know what they don't know,' in other words, they are not taking the time to develop their own knowledge and skills by going to events, joining industry associations or reading trade publications. And if they aren't able to develop their own skills this way, it is going to be very difficult for them to encourage their technicians and staff to do so in a similar fashion.
Key factors for training consistency
AIA Canada believes there are several key factors, a shop needs to consider for implementing consistent [and effective] training. These include:
Having an annual training budget allocated to each technician, and that said technician is fully aware of that budget. 
Setting the scope of the type of training each technician is expected to take, plus making sure the technicians know how and where to access the training. 
Technicians also need to understand they are responsible for completing a specific level and amount of training each quarter during the year. "This should be part of their yearly goals and tied to their performance review," explains Klein.
Rewards and incentives
There also needs to be rewards and incentives for completing training as well as providing public credit and acknowledgement for doing the work. Klein also notes that to be truly successful, those training results need to be shared with other members of the team, such as via 15-minute update meetings.
At Russell Automotive Repair and Service NAPA AUTOPRO in Hamilton, Ont, owner-operator Jason Russell has made significant investments in both training and equipment for his technicians—including advanced diagnostics and electronic repairs. He also says it's important for shop owners, that their employees are happy and want to work there. "Especially today, we need to understand that our staff are not obligated to have a job with us, so we need to be willing to invest the time, money, and training in order to make sure that they're able to do their job to the best of their ability. By doing that," he says, "it's going to help you as a shop owner and manager, it's going to help your customers and ultimately your business."