Transmission experts are almost as rare as blacksmiths; and yet…
Unlike the impression created by the advancement of technology, it is still far from being perfect. The consequences on the key elements that are transmissions are obvious.
This is especially true for the ever-larger pickup trucks, whose 325- to 445-horsepower engines of most 2022 brands have 6-, 8- and 10-speed transmissions.
According to André Bolduc, founder of Transmission AB and a master in this field for 45 years, transmissions are surprisingly more technological because of a design that should make the vehicles more fuel-efficient.
As a result, even in 2023, parts that are overstressed by acceleration, downshifting, cylinder management, and cold starts at very low temperatures will wear out prematurely or break.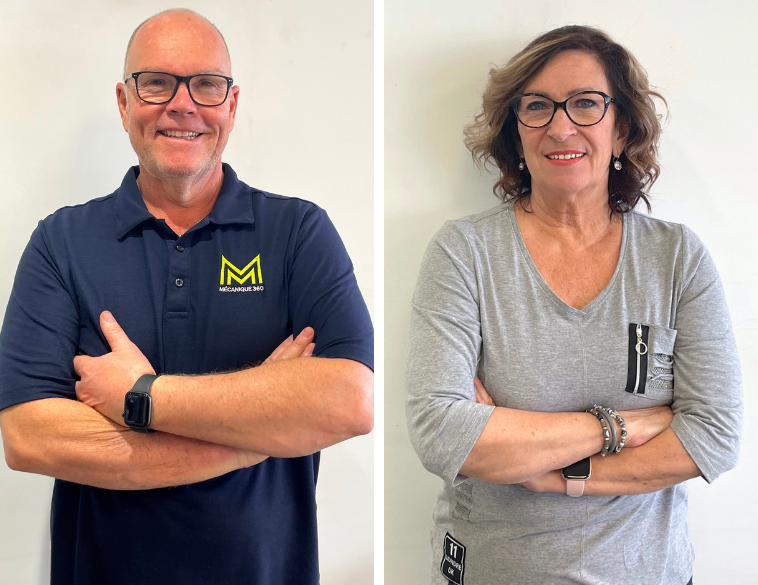 45 years of expertise
This expert, who opened his first shop so as not to be unemployed anymore, has always been passionate about these transmissions which never cease to enthuse him.
If he inaugurated the present shop in 2011, it is because he felt that having two sons freshly graduated in automotive and industrial mechanics, it was appropriate to add to his specialty the complete maintenance of vehicles.
Having graduated from Campus B with a degree in mechanics in 1977, André was able to appreciate the importance of this, as well as the relevance of introducing them to transmissions, as he had done at the end of his course.
Transmission AB then becomes a typical family business, he points out, where we systematically exchange tasks according to the situation, and get together to solve an unusual problem.
An unusual specialty
Well surrounded in his specialty for the past 11 years, André Bolduc has long since turned the page on a time when his evenings and part of his nights were spent there hour after hour.
Far from being a headache, each transmission remains a game in his eyes, a game that he is eager to take apart and make perform as well as it did originally… bringing many back to life depending on the season.
And that's not counting the support service provided to garage owners in Lac-Saint-Jean, the majority of whose customers own pickup trucks that are absolutely essential to their work.
Refurbishing transmissions represents half of the sales of Transmission AB, which last year became M 360 Mechanic, formely known as Mr. Muffler.
Not long ago, André Bolduc relinquished the business side, leaving it entirely to his sons. However, having the gift of passing on his expertise to younger people, he is always present.
Transmission AB has 15 more great years to go, if not more." – André Bolduc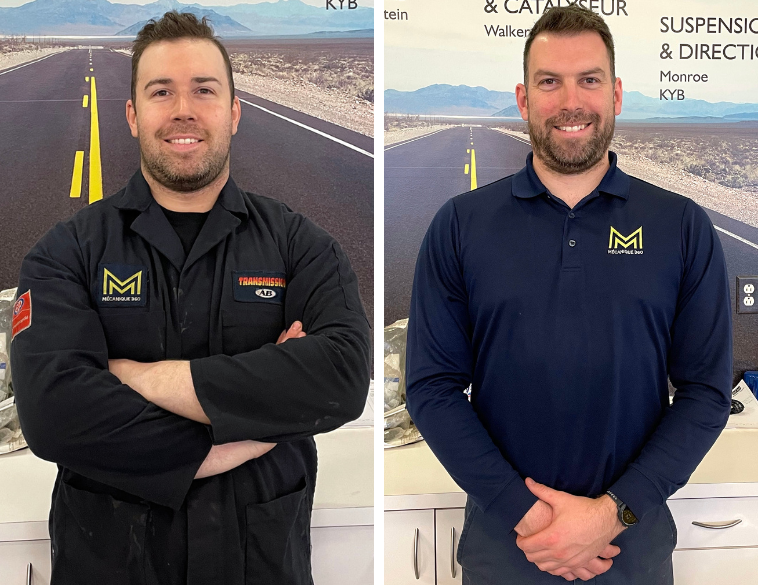 Solution for everything
Supervising the shop, but first and foremost an expert in transmission like his father, Jean-François is a man of action who is concerned with details and is as passionate about the trade as André and Gabriel are.
Faithful disciple of his father, who bequeathed him a priceless know-how, it doesn't take much for him to explain the strengths, weaknesses and solutions for each type and model of machine.
Excellent in electricity and hydraulics, he can solve any problem. Whether the transmission is continuously variable, dual clutch or multi-speed, he knows or quickly understands its configurations.
Like his brother, he's glad he made the right career choice, which is to experience different daily lives rather than the routine of industrial mechanics maintenance.
Having practiced a now rare specialty for 10 years, Jean-Francois is eager to discover what each morning has in store for him, aware that Transmission AB is among the most essential mechanical services.
It takes several years of experience to master the transmission." – Jean-François Bolduc
Telling customers everything
Even though he is only 36 years old, Gabriel Bolduc had accomplished a long list of tasks directly related to automotive maintenance, including basic work, 10 years before the opening of this shop.
He was just 15 years old when he first worked as a full-time vacation employee, adding hundreds of hours on evenings and Saturdays over the years.
In the independent garages, he had cleaned the premises, put away the tools and prepared the shop for the next day's work as well as replaced trailer truck tires.
Defining himself as a manual worker, it only took him three weeks in Cégep to understand that, for him, all the fun is in mechanics rather than in the humanities, thus proving the guidance counselor right.
Holder of a DEP in mechanics, his priority is to clearly explain to customers the nature of the work, to advise them and to show them on the spot, if not in photos or videos, what is involved.
By the way, if it was a motocross accident that led Gabriel Bolduc to car mechanics in 2007, his Yamaha YZ 250 proves that he has never stopped being a fan of this sport.
Transparency is the key to customer retention."
– Gabriel Bolduc
Really essential
Judging by the number of customers anxious to avoid breakdowns miles away from the nearest garage, especially in colder temperatures, there is no denying that Transmission AB is downright indispensable.
In 2021, Transmission AB celebrated the 25th anniversary of its membership in CAA-Quebec's network of independent garages.