Wiper blade replacement should be offered to consumers twice a year, for example when they go for seasonal tire swaps.
Sunlight, the effect of abrasives or simply normal wear and tear cause these components to gradually lose their effectiveness. Since a clear view of the road is an important safety factor, it should be second nature to recommend it to all customers.
These components may appear straightforward, but their manufacturers put a lot of effort into researching the engineering and composition of the components to ensure optimum durability and efficiency.
Bosch ICON with ClearMax 365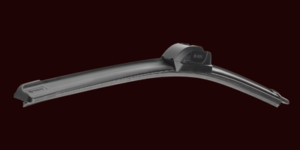 Bosch has introduced the ICON high-performance wiper blades with ClearMax 365 technology. This product has been developed to offer optimal performance and durability in all seasons.
The secret of the ClearMax 365 technology resides in the rubber composition. This formula has been tested and found to last 40% longer than competing premium blades on the market. This product range includes wiper blades covering 90% of the vehicles on our roads.
The flexible rubber core surrounded by a layer of hardened polymers provides optimal visibility for safety on the road. A flexible deflector distributes air pressure evenly to ensure firm contact of the entire blade to the windshield. A proprietary tension spring allows the wiper blades to follow the curve of the windshield, regardless of its profile.
A pre-installed guard on the coupling system protects it from ice and snow build-up.
TRICO Silicone Ceramic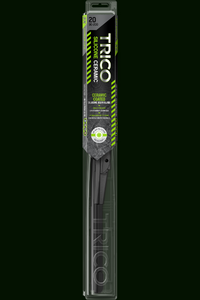 When asked to identify an interesting product in this category, NAPA Auto Parts Senior Market Manager Martin Plaisance referred to the premium-quality TRICO Silicone Ceramic wiper blades, for which the distributor has exclusive Canadian rights.
Guillaume Dupras of First Brands, which markets both the ANCO and TRICO lines of wiper blades, explains its special features. "While we manufacture a lot of OEM parts," he explained, "in the case of the aftermarket, we offer a full range of product lines covering the entire market. However, when it comes to the TRICO Silicone Ceramic line of wiper blades, we are talking about a premium product. Service providers need not hesitate to offer their customers high-quality replacement parts. As far as windshield wipers are concerned, customers deserve a top-performing product when adverse weather conditions reduce visibility."
TRICO Silicone Ceramic wiper blades offer several advantages. The super premium silicone ceramic blades last three times longer. The exclusive compound that coats them protects them from the effects of ozone, UV rays and the elements.
Their aerodynamic profile ensures maximum contact with the windshield. The silicone compound, developed specifically for this premium product line, helps repel water and ice even in the harshest conditions.
In addition, the ceramic coating reduces drag and friction, which increases energy savings.
The product line is currently available in eighteen different configurations.
Rain-X Quantum Elite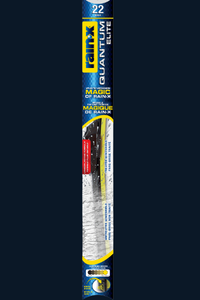 At a recent automotive aftermarket tradeshow, Patrick Grenier of Rain-X discussed the introduction of a new range of wiper blades under the Quantum Elite brand.
These premium beam-type wiper blades rely on an integrated deflector to exert the required pressure to maintain optimal contact with the windshield surface. In addition, this top-of-the-line product features the patented Rain-X water-repellent treatment that is automatically applied with each sweep. This renowned treatment provides better visibility as the water subsequently beads up on the windshield.
A wear indicator, which changes from black to yellow over time, will show when the wiper blade rubber has deteriorated and requires replacement.
With the adapters, these wiper blades cover 97% of vehicles on the road.
Like his colleagues, Grenier suggests that if a variety of wiper blade qualities are available, shop owners should always begin by offering the best quality products first.