This month, Autosphere contacted Jass Auto in Edmonton, Alberta to find out about the business: how it started, where it is going… Co-Owners Anthony Schultenkamper and Mitchell Sarfinchan gave us the lowdown on Jass.
We first wanted to know what made them get into this business and why. Mitchell said, "I have had a passion for cars ever since I was young. My father was also an automotive technician and a previous owner of Jass Auto. I was always around the industry whether it was going to car shows, the race track or spending time at the shop. Naturally, it became something that I wanted to pursue as a career as well. Jass Auto has been a family-run business since 1993—started by Anthony's father and my father in a small rental bay which gradually grew into the current shop we are in now."
Anthony replied, "Growing up around cars. Going to car shows and races have been and will always be an influence in my life. Getting into automotive repair just seemed to be the next step!"
Anthony and Mitchell took over the business in 2020 and have been following in their fathers' footsteps providing honest, affordable and quality work to their customers.
The choice of this profession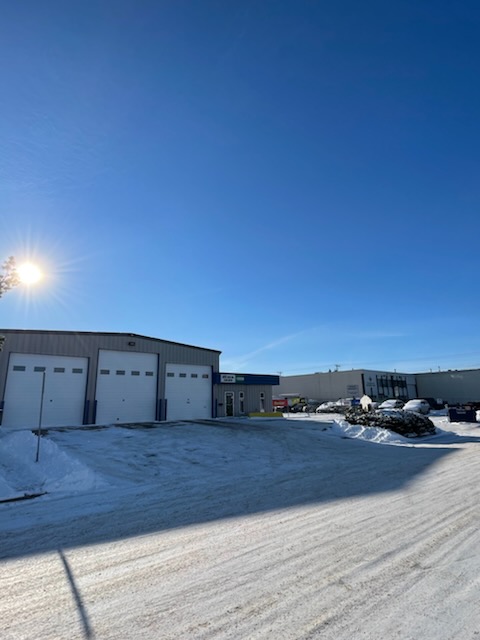 We also wondered why Anthony and Mitchell chose this profession. Mitchell stated that he had countless reasons for doing this—he enjoyed working on all makes and models of vehicles and the challenges that come with an ever-diverse trade. They work on a large variety of vehicles—working with the new technology in modern vehicles or working on older classics. Working with his hands and being able to provide the best quality service to their customers has always been a passion of his. Anthony remarked that automotive repair has a wide range of challenges.
Autosphere asked how their business had evolved over the years and learned that Jass Auto started off with just one mechanic—Anthony's father with Mitchell's father joining him a short while later. After years of working in a small space, they ended up buying a building which currently houses Jass Auto. "Now and after years and years in the trade, Jass Auto has grown every year. Because Anthony and I have taken over from our fathers, we can continue what they had worked for so many years to create," Mitchell stated.
Jass Auto strives to be a one-stop shop for all our customers no matter what vehicle they are driving. Everything from fleet maintenance to engine rebuilds, differential repairs, transmission repairs and electrical diagnostics on a wide range of vehicles. Mitchell and Anthony have found that it is a very successful way to operate a modern automotive business.
The shop sits on a one-acre lot which includes a gated yard for the vehicles, and they can store approximately 30 to 40 vehicles depending on sizes. They also maintain a front yard. The facility encompasses 5,000 square feet of shop space containing four hoists as well as another four working bays. The shop also has a 1,100-square-foot lunchroom, lounge and office space plus bathrooms for their customers. Originally the building was designed for heavy-duty semi-trucks and has been converted to automotive use providing ample room to operate.
Mitchell tells us they currently have one second-year apprentice and one first-year apprentice along with Anthony and Mitchell as the licensed journeymen. They have had this designation for several years. A number of their suppliers offer training courses on the majority of the new vehicles and technologies being introduced into the industry which helps them keep up to date. They do not currently work on EVs as their customer base hasn't evolved to that stage yet, but training is in the works as they both know it will become more of the norm.
Honest high-quality and affordable work habits
"We learned from our fathers who were in the trade for decades, that honest high-quality and affordable work habits are the best way to retain customers. Offering services on a wide range of makes and models give us the opportunity to reach as many customers as we can. Also utilizing social media along with a variety of other networking techniques has kept us current in the industry to reach potential new customers. All that being said, word of mouth goes a long way even in the modern era when someone has a good experience somewhere they tell their friends and family." Mitchell informs us.
We questioned some of the challenges/opportunities that Jass Auto sees in today's service repair industry. "The biggest challenge in the industry today is keeping up with all the new technology from every manufacturer. Being an aftermarket shop we need to make sure we have a good relationship with a variety of suppliers for parts and tools and also databases to ensure the highest most efficient quality of work," Mitchell replied.
Classic cars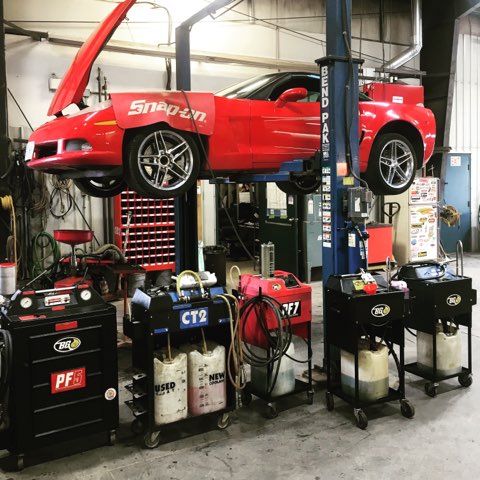 As we had gone to the Jass Auto Inc. website earlier, we noticed a few 'classic' cars sitting in their yard and so had to ask if Jass Auto provided classic and customer services. Mitchell told us that on their social media platforms and their website there is a wide variety of classic and custom vehicles. A lot of these cars came from word of mouth, along with their fathers being very involved in car shows and drag racing throughout the years. The services on these vehicles range from engine and transmission rebuilds, upgrades, differential repairs, and brake upgrades along with just about every other performance-based item you can think of. Some go in for a simple carburetor adjustment and some spend extended periods of time getting performance upgrades based on the customers and their professional advice.
We then asked Mitchell and Anthony if they had a favourite vehicle with Michell saying, "I've been fortunate to drive and be around a lot of unique and beautiful vehicles, but one that's always been on the top of my list is a 1967 Shelby Cobra. And Anthony said, "A 1969 Daytona or a Superbird will always be favourites for me!"
We finally asked Anthony and Mitchell if there was a significant milestone in their business history to which they replied, "The most significant milestone would be continuing on what our fathers have created in this business and keeping the business growing and getting to the next level whatever that level may be!"