New vehicles are scarce, and we wondered if this was affecting jobbers.
Here is what our jobbers—Dave Elliott, Wallaceburg Auto; Alex Parker, CARQUEST Auto and Bruce Whyte, Whyte Auto Parts had to say. We asked that they answer whichever questions they wished to address.
With OEMs still struggling to manufacture and supply vehicles, how is that impacting the parts business on the aftermarket side, i.e., are certain parts proving difficult to obtain?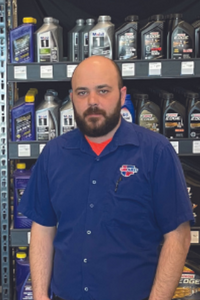 Dave: New vehicles are in short supply and increased in cost taking the price of used vehicles along with them! Car owners that recommit to a few thousand dollars in repairs and maintenance would be well served by the car they have. While good for the sale of auto parts, this increases the demand for certain parts, plus creates additional shortages/backorders for those parts already in short supply.
Alex: With OEM manufactures struggling to build new vehicles and supply parts for those already in service, it has increased opportunities for the aftermarket to take more business from the OEM manufacturers. People are keeping their vehicles longer—always good for the aftermarket. There has been more opportunity to sell parts for new vehicles due to OEM manufacturers not being able to supply the parts.
Bruce: Anything that seems to have a computer chip is a chronic back order, AC equipment mainly.
How have current shortages and inflation impacted parts prices plus distribution?
Dave: As far as shortages, we're lucky because our NAPA WD provides a supply of buffer stock between us and the manufacturer—they've done a pretty good job of managing shortages, anticipating and staying ahead of this by broadening their stock, but it's been a challenge. As to the inflationary impact, I've never seen price increases this high at this frequency!
Alex: We have seen a large increase in the cost of shipping because of the war in Ukraine, COVID restrictions and auto parts being a global business with parts manufactured in all sectors of the world. I don't see the supply shortage issue being resolved in the near future.
Bruce:  I haven't' seen this kind of inflation in our industry in many, many years. The consumer is very worried about interest rate increases, higher interest rates will slow industry growth related to expansion plans that business may have and for those homeowners on variable rate mortgages it has had an immediate impact on their wallet.
What has been the impact on shortages related to business relationships with WDs and service providers? 
Dave: It hasn't made our relationships any easier! It seems we always have something to complain about, and the shops and their customers are also often impacted despite our best efforts. People were more tolerant and patient in the beginning—the longer it goes on, the tougher it is on relationships.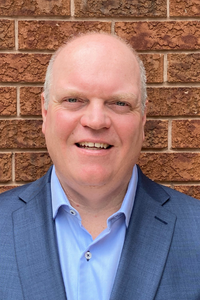 Alex: We have seen a steady increase in cost of parts. The supplies shortages have caused some strain on relationships with our customers—they rely on us to be able to provide them with the parts to fix customers' vehicles. We've had to increase the number of suppliers we use to find these items for our customers. There have been times where we are just not able to provide the part due to manufacturers not having any in stock or not even in production due to material in short supplies.
Bruce: We have managed the relationship with the WD and the service provider through open communications and we understand. Customers are accepting of these situations. We are open and honest with them, and we have feet on the street visiting our customers every week, so we know what is going on in their business. They understand the challenges with prices and products when there has been a shortage. The OE dealers have been most impacted by parts shortages, this has allowed us to grow our business with the OE dealers.
Are there any effective strategies or tactics you've been able to implement to deal with parts supply disruptions? 
Dave: We try to use every resource we have to get the part for the customer. One strategy that has helped us is asking customers WHEN they need the part for—looking ahead in their schedules and anticipating what they need—that helps us to prioritize our search. We also ask customers to order everything they may need to complete the job, return what they don't need—this way we can ensure the job can be completed before it is started. Our customers are generally pretty good at communicating and working with us on the tough ones.
Bruce: The biggest supply shortage has been AC Machines due to computer chip issues. It has forced us to stock AC Machines to make sure we only sell what we have. It is a short season, and a service provider will miss the season waiting for a machine.
Looking to the future, do you see parts shortages remaining a persistent problem and if so, why? 
Dave: I do— I think there are some supply lines that have permanently been severed; manufacturing or warehouse facilities that have been permanently closed that are now needed. An aftermarket supply chain cannot just supply 'most' of what we need, they need to supply 'all' we need.
Bruce: I think the parts supply will continue to improve unless we see another major lock down overseas.
Do you feel there are ways in which aftermarket parts manufacturers and warehouses can further help jobbers and others in the supply chain and if so, how? 
Dave: Manufacturers and warehouses need to stock more parts in Canada. I think the jobbers are working hard to help themselves by using many suppliers to stock their stores to service customers. Some WDs are doing that also­—we're starting to see new stickers on unfamiliar boxes.
Bruce:  I feel most jobbers are on a strong footing, the short-term future is fairly certain for our industry, it is the long term that is most concerning—six-10-15 years down the road.  We will see major industry disruptions with electrification of transportation. The WDs and manufacturers will work towards finding a solution for our industry and where the aftermarket fits into the long-term future of vehicle repair.