The Holman team took advantage of the Montreal Auto Show to organize a VIP event for its clients.
On January 19, members of the Holman team held an information meeting with some 30 customers prior to a visit to the Montreal Auto Show. This value-added cocktail party allowed the company's specialists to discuss current issues in a room of a major Montreal hotel.
Holman presents a global approach to fleet management solutions and took this opportunity to share with guests information on three topics that are particularly important to fleet managers.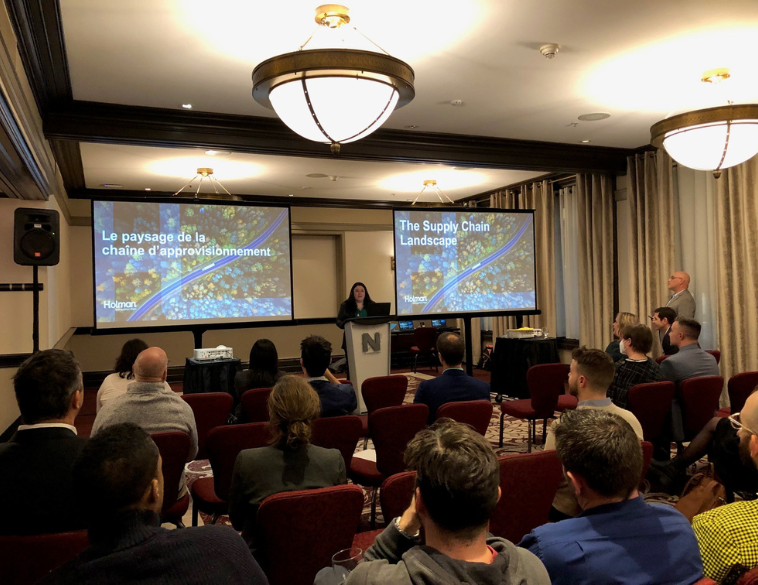 The challenges for fleets
Michelle Haddow, Regional Sales Manager Eastern Canada, Emanuela Cordeiro, Account Manager Eastern Canada, Craig Pope, Customer Relationship Manager and Romy Bria, Vice President, Customer Relationship, all from Holman, took turns to provide an update on the supply situation, potential challenges and business solutions to help fleets go electric. This meeting was also an opportunity to present the new technologies developed by Holman.
After this information sharing, the group headed to the Palais des congrès where the Montreal International Auto Show Benefit Preview was taking place. On site, participants were able to meet with representatives of automotive manufacturers and various service providers.