Customer Relationship Management (CRM) software is a system that connects the dealership to its customers and prospects. It is used both by management to obtain reports and adjust its strategy, and to monitor the performance of its teams. But it is also the salespeople's only daily tool.
"In our dealership, the sales manager meets every morning with all the salespeople in the dealership, using CRM 360 to review the previous day's sales," explains Benoit Gauthier, General Manager of Hyundai Ile-Perrot.
When users are spending too much time entering data in front of customers, when the CRM isn't creating automatic tasks or reminders, or when reports aren't relevant, it's generally a good time to optimise your CRM, or to change it.
The CRM publisher or an internal or external expert can carry out an upstream analysis to identify areas for improvement, and provide training and support. "If you don't have specialist staff, you need an external person, a consultant or a subcontractor like Contacto, for example," advises Yanick Jomphe,  Training Consultant and CRM Implementation Specialist.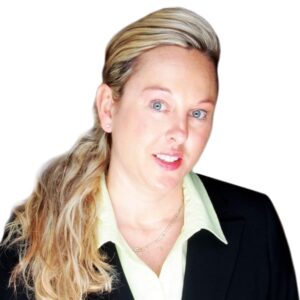 Existing CRM solutions
Dealer Management Systems (DMS) are software packages or platforms for the overall management of a dealership. Among the best known are Keyloop Serti, PBS Systems, CDK global, Reynolds, EasyDeal, Quorum, Lautopak ou Deskit. Some have integrated CRMs of varying degrees of sophistication.
According to Yanick Jomphe, when the in-house CRM module is deemed too "complex, not user-friendly enough or not performing well enough", dealerships use external CRM software such as Activix, DealerSocket, D2C Media or CRM 360.
There are several ways to optimise your CRM. Here are just a few examples.
Making CRM simple
DMS and CRM must support existing staff and communicate across all departments. "CRM should not create a headache or unnecessary duplication of effort," says Jomphe. IT tools can be automated, but ultimately "they have to make day-to-day tasks easier and as user-friendly as possible".
"Over the past ten years, our strength has been to make our CRM, DealerSocket, simple in terms of data entry and processes," says Pierre Legault, Performance Director at HGrégoire.
To help users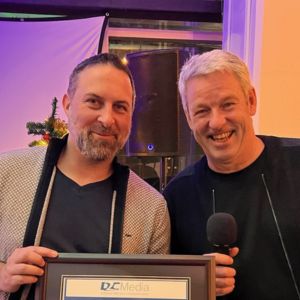 Salespeople want to fill in CRM correctly, but they still need to see results, such as time savings and higher sales. "If that's the case, they'll come on board 100%. It is a culture that needs to be established, especially in our commission-based businesses," says Gauthier.
There's no secret about it: the best salespeople are often those who make the best use of CRM. "They see customers coming back to them for renewal, thanks to reminders and better long-term follow-up. They don't miss an opportunity," adds Pierre-Olivier Vendette, CRM Director at publisher D2C Media. This CRM integrates bidirectionally with the main DMSs on the market.
Reminders must be relevant and non-invasive, for example when the customer is 12 months from the end of the rental period or so that you don't forget to contact them twice a year. "The CRM needs to be highly configurable, because each dealership has its own processes. If an existing customer is well looked after over time, they'll think of the dealership when they come to renew their vehicle," insists Vendette.
To make data more reliable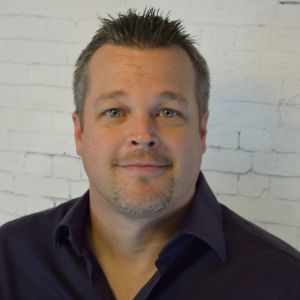 To develop a CRM, you first need to ensure that the information is present and correct. This requires the introduction of good practice and training. "Poorly used tools can initially be the result of a lack of training and unfamiliarity with the software. You have to learn technology," stresses Ms. Jomphe.
Data entry is not a salesperson's favourite task. To help them, a CRM "will automate their tasks and reminders so that they do all the follow-up. CRM 360, installed on our premises, maps out a sales route," continues Gauthier. All the stages in the sales process can be entered by staff or automatically: whether the customer has been contacted, appointments, test drives, interests, sales or reminders to be made.
"Reliable data helps us to make the right business decisions, optimize contacts and therefore sell better," confirms Vendette.
As far as training is concerned, at HGrégoire, concession managers are trained by the Performance Director, while an in-house academy offers video capsules to help staff with each module. At Hyundai Ile-Perrot, a consultant from CRM 360 comes in to train the sales managers on a regular basis, offering advice on how to be more efficient and reduce the tasks of sales staff, for example by being able to retrieve customer data automatically by scanning their driving licence.
To obtain relevant reports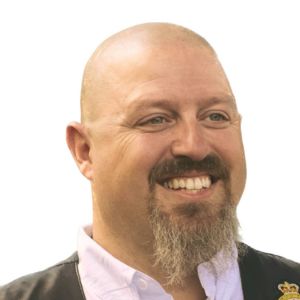 Each CRM can produce high-quality statistics and dashboards, if they are properly configured. "The reports highlight the performance of the representatives, their strengths and weaknesses, so that we can provide them with support and relevant training," adds Legault.
A very important percentage for a dealership is the number of internet requests that have not been answered. These are prospects not contacted and therefore missed opportunities. Sales staff then have to contact them by telephone, text message or e-mail. "25% of people read an e-mail within 24 hours, 80% of people open a text message within 5 minutes, and e-mail is the third most popular means of communication," says Vendette.
Other information on a dashboard can include opportunities from the internet or Facebook, the number of people contacted, appointments, service and dealership visits, test drives, quotes, trade-ins, renewals, sales and deliveries.
The imminent arrival of advanced artificial intelligence (AI) in CRM is set to usher in a new era in dealer-customer relations.