On April 18, Beauport Hyundai announced the arrival of the first units of the new all-electric IONIQ 6 sedan.
All the units of this delivery have already found takers.
"We have already sold 75 IONIQ 6s to our customers and the start of deliveries marks the end of the wait for many of these new owners," says Annie Laliberté, general manager and partner of Beauport Hyundai.
The all-new, award-winning IONIQ 6 is making its mark in the industry. At the New York Auto Show, the IONIQ 6 won three major awards.
It was awarded World Car of the Year, World Electric Vehicle of the Year and World Car Design of the Year by the World Car of the Year Awards.
It should be noted that the IONIQ 5 also won all three titles when it entered the market.
The IONIQ 6 is one of the most aerodynamic and fuel-efficient electric vehicles on the market.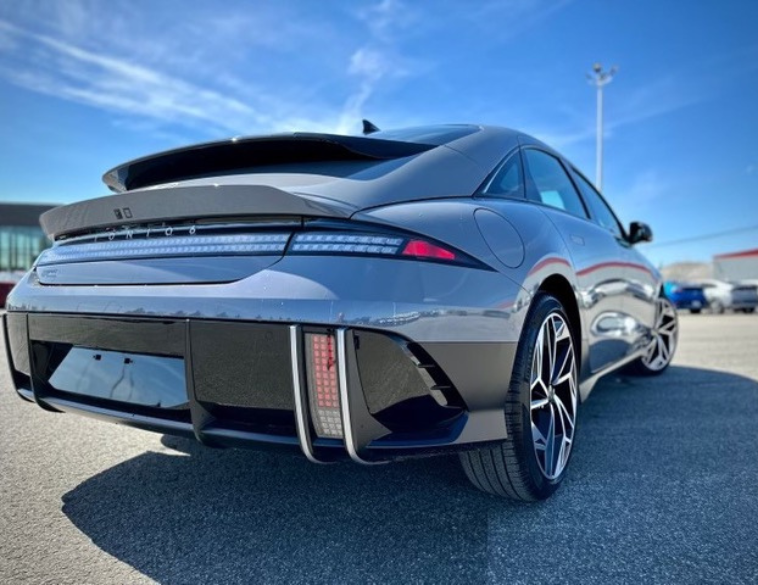 Two engine options are available.
The entry-level model has a 168 kW electric motor with 225 horsepower and 258 lb-ft of torque.
The four-wheel drive version features a 239 kW electric motor with 320 horsepower and 446 lb-ft of torque.
The car can be recharged from 10 to 80 percent in just 18 minutes and provide a total range of up to 581 km.
Numerous advanced safety features and a long list of technologies are added to this vehicle's distinctive, curvy style.
With a starting price of $54,999, the IONIQ 6 qualifies in Quebec for the $7,000 Go Green grant as well as the $5,000 federal rebate.
Beauport Hyundai is the number one dealership in Quebec City in terms of new vehicle sales and is also SIGNATURE certified, which means that it meets the manufacturer's highest standards of customer satisfaction.
Beauport Hyundai is owned by the Daigle Group, chaired by Paul Daigle. Annie Laliberté, general manager, and Yves Duval, director of fixed operations, are both associated with Mr. Daigle at the Genesis distributor in Quebec City and the Beauport Hyundai dealership.