For a dealership, stocking up on used vehicles helps with turnover and mobilizes a large portion of the staff on a regular basis.
In the current economic climate, what are the options for key stakeholders looking to replenish their inventory for relaunch marketing purposes? Here is what our speakers propose.
Teamwork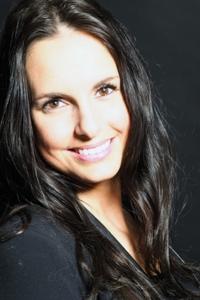 In addition to the virtual platforms and auctions of this world, which broaden the possibilities in the used car market, the dealer who is looking to replenish his stock of used vehicles can very well rely on the forces that, day after day, gravitate in his lap. At least, that's what Marie-Lee Michaud, marketing and human resources coordinator at Michaud Automobiles in Rimouski, says.
"The sales advisors usually contact customers who have a service appointment to suggest a meeting about it. In addition, the service advisors are always on the lookout when a customer expresses a desire to change vehicles. Or, knowing that they will have major repairs to schedule, they redirect that customer to a sales representative."
Upstream, the dealership team can also put its know-how to work for the benefit of the customer who suggests the idea of acquiring another vehicle, as his situation has changed.
By contacting customers who have a service appointment, the sales consultants propose an evaluation of the used vehicle," continues Ms. Michaud. At the same time, they target the customer's future needs, by asking questions, in order to propose a new vehicle.
The next step is for the consultant and his sales manager to work together on the file.
"They analyze the customer's situation as to payments to be made, purchase or lease, and review the balance on the trade-in, all in an effort to facilitate a sale."
Marie-Lee Michaud concludes by specifying that the first contact for this type of transaction is usually made by telephone "unless our advisor knows the client well. We are finding that more and more clients appreciate text messages or emails.
A technological collaboration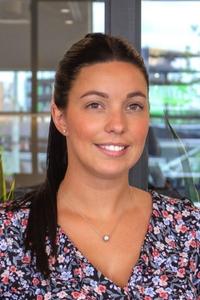 To continue in the same vein, Valérie Trudeau, performance director and trainer at Activix, highlights the valuable contribution of a CRM at the heart of an inventory upgrade process. In her opinion, an industrial context that sees fewer used vehicle auctions is an opportunity to personally solicit more customers, starting by using the renewal module offered by Activix.
"Using this database, across all vehicle leases, financing and purchase contracts, the dealership can filter its customers, target those most likely to switch vehicles and communicate with them via email, phone or text, for example."
The same applies to a customer who, despite one or more previous meetings, has not signed an agreement with the dealership but whose name remains in the company's history.
"Consider a customer who, in the past, has come in without buying but owns a car. Thanks to the information gathered during the first meeting, the dealer can quickly locate this former "dormant opportunity" in the Activix CRM and contact this customer again to offer to buy back his vehicle and, considering that he can hardly walk away…" she concludes, also implying the possibility of selling him a new car.
The confluence of information
During the interview, our speaker comes back to the data centralization aspect that a CRM ensures. By virtue of having access to this information hub, all dealership personnel are kept up to date on the business relationship with the customer. Sales consultants can intuitively access and build on service industry information. This allows them to better schedule mechanical maintenance meetings.
This allows them to better plan their service meetings. "Getting in touch with a customer who, for example, expects a slightly more expensive visit to the service counter because of the advanced wear and tear on their vehicle, and offering them a trade-in contract becomes a great business opportunity," she says.
Not short of arguments, Valérie Trudeau also mentions that Activix is integrated with vAuto, a vehicle exchange evaluation software.
"All the information transmitted in the software comes back to Activix and is distributed through the CRM, for the benefit of each dealer who has it."
The unavoidable human approach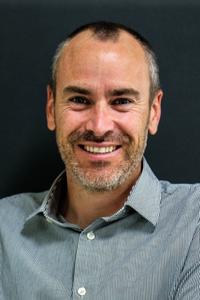 It's true that when it comes to re-floating inventory of vehicles that will benefit from additional life, technology has come a long way in recent years, allowing dealers to reach the buying community in a variety of ways. Internet sites that promote virtual window shopping, digital resources for customer relationship management and 100% online vehicle auctions are all innovations that, paradoxically, seek to attract the maximum number of buyers without focusing on meeting them.
When asked if all these solutions are gradually displacing the human approach, the proven recipe for good business performance, Yanick Lecours, director of marketing communications for the Dusablon Group, a group of twelve dealerships in the Mauricie region, answers in the negative.
"The human countact is still omnipresent. The technology toolbox is simply better stocked. We avoid bad purchases at bad prices. We have a very experienced team in place that works very hard – and even harder right now – to purchase used vehicles. We can provide all the technology tools we can, but the fact remains that the buyer has to be fast, efficient and structured in their work structure."
In conclusion, the success of remarketing depends on a judicious balance between man and machine…