It seems like we're all finally moving on.
Despite the fourth wave of COVID-19 and the spread of the Delta variant, I get the feeling that the world is moving on from the pandemic, and that life (and business) is getting back to some kind of normal.
Throughout the pandemic, the pages of Autosphere Mag have served as a how-to guide for the Canadian automotive industry, as our many columnists and industry experts shared their strategies for getting through this most difficult time in human history.
The advice we have shared with our readers has allowed many to take advantage of best practices in order to weather the storm. Now, it seems like the storm clouds are subsiding, and we can all start navigating towards calmer waters.
A footnote
As you read through this issue of Autosphere Mag you'll notice that COVID-19 is almost a footnote in the minds of many of the individuals who have contributed their insight and expertise for us to share with our readers.
While still a reality, COVID-19 is no longer the focus. It's no longer the headline. We're moving on as an industry, and a sense of hope has replaced the worry and concern we've lived with daily now for months.
Don't get me wrong. The pandemic isn't over. We are, however, collectively focusing our efforts on what's next—life after COVID-19.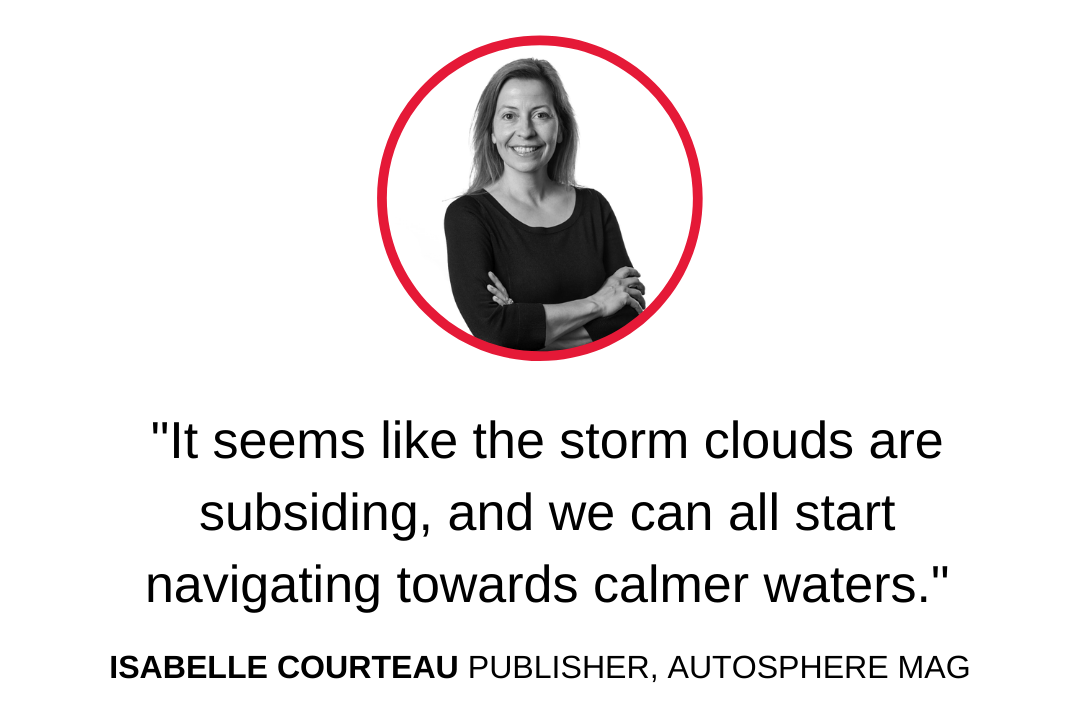 Take for example the gala hosted by the CCAQ (Corporation des concessionnaires d'automobiles du Québec) in early September at the Château Frontenac in Québec.
Highlighted in the French version of Autosphere Mag, the gala serves as tangible proof that our industry is ready to move on, and is able to move on, albeit with safety precautions in place.
Innovation & opportunities
It's also encouraging to see how the pressure of the pandemic has resulted in new business opportunities and new ways of doing business.
You'll read about the convergence between in-store and online retailing in our Sales & Marketing section, and how it will shape the way dealerships do business even after the pandemic is history.
Another innovation: How the hot used vehicle market requires new strategies for dealers to maximize their return on investment. Look for that story in our Remarketing section.
Wherever we look, it's clear that our collective focus has shifted from dealing with the pandemic to taking advantage of new opportunities. We're finally moving on.