As the automotive world moves towards an electrified future, supercars are keeping pace with hybrid and electric models joining the ranks.
One of the more recent additions is the Artura, McLaren's first-ever series-production high-performance hybrid.
Chris Green, General Manager, McLaren Toronto explains how the idea for a hybrid McLaren came about.
"With all the rules and regulations changing for manufacturers in Europe, I think it's becoming more mandated that people start converting towards the hybridization or electrification of vehicles. And since we've exploited all the potentials of the V8 powertrain, which we're famous for, this was the logical next step."
This next step includes the first use of a V6 in a McLaren vehicle, coupled to a hybrid powertrain. According to McLaren, the 120° v-angle of the engine, which allows the turbochargers to be positioned within the 'hot vee', delivers advantages in packaging, while contributing to a lower centre of gravity.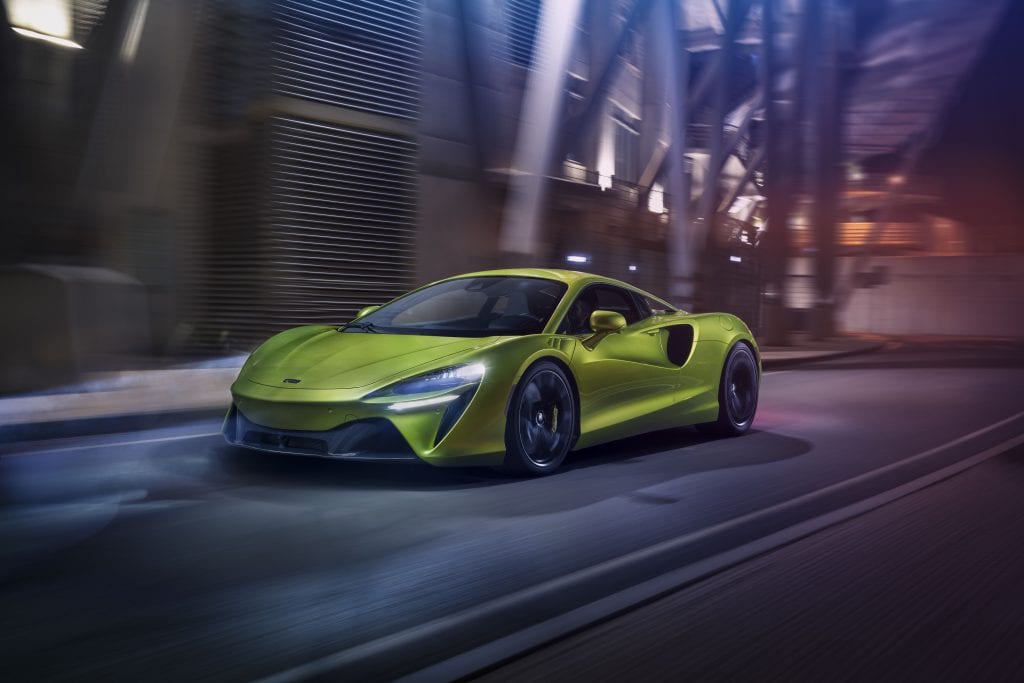 "Packaging" was an issue, since engineers needed a bit of extra space for the battery. That's why a V6 made sense—it's 110lbs lighter and 7.5 inches shorter than the V8 engine from McLaren, making it easier to fit.
Hybrid powertrain
The Artura's 2.9L twin-turbo V6 generates 577 hp and 431 lb. ft. of torque.
The hybrid part of the equation comes from the Artura's E-motor, which produces 94 hp and 166 lb. ft. of instantaneous torque.
According to McLaren, this power and torque cocktail translates into a 0-60 mph time of 3.0 seconds and a top speed of 205 mph (328 km/hr). Once the Artura driver has had his fill of spirited driving, he can switch into pure EV mode, and cruise silently for roughly 30 km in pure electric mode.
The Artura has been designed as a full Plug-in Hybrid (PHEV) but can also harvest power from the combustion engine while on the road.
The driver can choose from four powertrain modes, including an E-mode for electric-only driving; Comfort mode for maximum range and efficiency, with the combustion engine, shut off under 40 km/hr; and Sport and Track modes, where electric power is deployed in an increasingly aggressive manner for low-end response and acceleration.
Brakes & tires
With all that power and performance, McLaren made sure to equip the Artura with a set of very impressive brakes. The carbon-ceramic discs (15.4 inches at the front and 15 inches at the rear) and are equipped with forged aluminum calipers (6-piston front monobloc, 4-piston rear).
To keep everything cool, the Artura uses Formula 1-inspired caliper cooling ducts to deliver fresh air to the front calipers and discs, reducing brake pad temperatures during track driving.
McLaren's tire partner, Pirelli, engineered tires specifically for the Artura. The impressive 235/35Z R19 (front) and 295/35 R20 (rear) tires feature the advanced Pirelli Cyber Tyre system, which means that each tire has an embedded electronic 'chip' that generates data, which is then streamed to the Artura's control systems in order to deliver the best tire performance.
Pirelli's system can tell whether the vehicles are equipped with a P ZERO, P ZERO CORSA or P ZERO WINTER tires, allowing for more accurate data transfer and use.
And speaking of data transfer, the Artura is equipped with the ability to download software updates Over-The-Air (OTA). When connected via wi-fi, either at home or via a hotspot, the vehicle is able to download new software. However, updates related to vehicle safety will still require a visit to a McLaren retailer.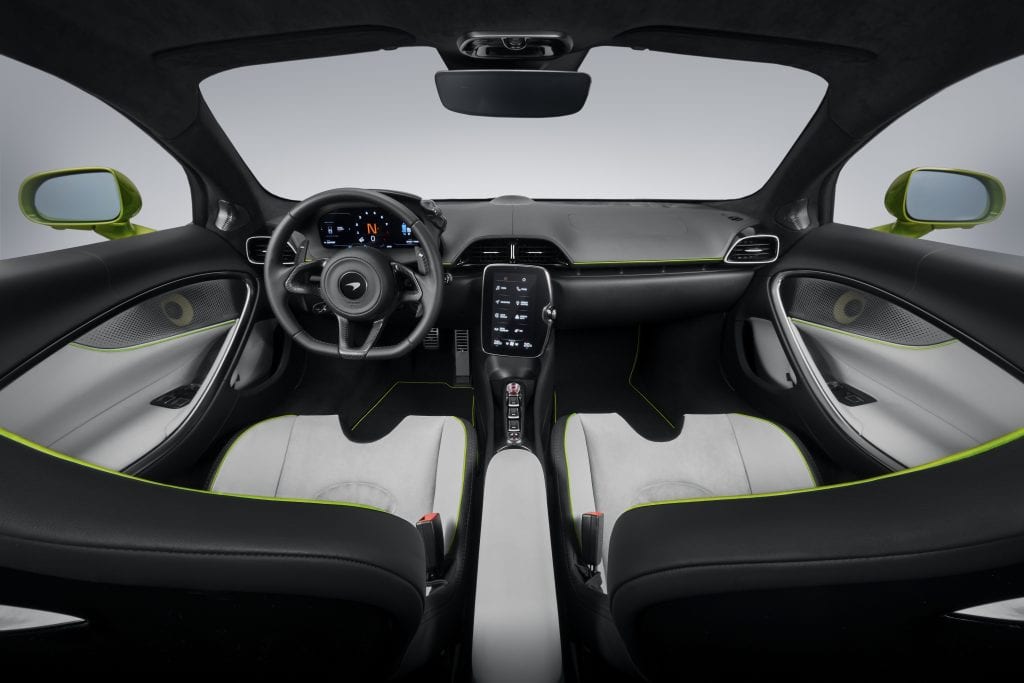 Limited supply
While the Artura is not a limited-production vehicle, currently, it's in limited supply. At the time of writing, showroom and demo vehicles were still on their way, with the first customer vehicles slated to arrive in the summer.
Pfaff Automotive Partners are the importers and distributors for McLaren in Canada. They own McLaren Toronto and McLaren Vancouver, which will sell the Artura, as will a Calgary-based store, and McLaren Montreal.
Green says current McLaren owners have already placed their order for an Artura of their own to add to their collection, as have some conquest customers. With a starting price of CDN $280,000, Green sees the Artura competing with vehicles like the Lamborghini Huracan EVO and the Porsche 911 Turbo S.
"The Artura is for drivers who are into technology, or who simply appreciate the latest and greatest offering from an automotive brand."