While many of us are not likely to hold fond memories of 2020, it did present some interesting scenarios for both new and used vehicle sales.
For all Canadians, and specifically for this article, everyone in the automotive space, the year 2020 will likely not fade from memory any time soon.  For the foreseeable future, many stories of challenge and perseverance will begin with, "Back in 2020" or some other similar introduction.
The year concluded with a remarkable 19.7% decline in light vehicle sales according to DesRosiers Automotive Consultants. After a chilling 45% decline in Q2, the industry showed remarkable resilience and posted only a 4% decline in Q3 and a 5% decline in Q4. The second half rebound, which was certainly supported by pent-up demand from late Q1 and Q2, was a remarkable achievement considering the long list of challenges.
Largest declines
Geographically speaking it was Ontario that posted the largest decline in sales—by 23.2%.  Nova Scotia saw a similar fall of 22.5%, while Newfoundland proved to be the most resilient with a 10.5% decrease, not surprising given the province's comparatively lower COVID-19 case counts.
After surveying the results of manufacturers, it was not surprising that Ford claimed the title of the largest volume manufacturer with 239,368 units. Ford's total output was down by almost 50,000 units from 2019. General Motors was close behind at 218,501 units. GM gained a 0.8% market share for the year, a truly impressive accomplishment. Nissan saw a market share decline of 1.1%, the largest decrease for any OEM. It is also worth noting that Subaru outsold Volkswagen in Canada for the first time ever.
On the luxury side of the market, it was Mercedes-Benz who claimed the crown, with sales of 35,144 units, which is down approximately 10,000 vehicles from 2019.  Interestingly BMW was outsold by Audi by a mere 402 vehicles.
Canadian used car sales had a remarkable year and a more resilient story compared to new car demand.  According to the most recent data from Statistics Canada, (October 2020) sales of used cars in Canada have fully recovered from a sharp decline of 66% in the spring. Sales then increased a remarkable 220%, from the lowest point of the year. October used car sales are actually up by 14.7%, from October 2019.  Making this even more outstanding, is that the industry had a chronic shortage of used cars for much of the year—a situation which continues today.
Greater volatility
Fluctuations in wholesale vehicle prices, what Canadian Black Book monitors and analyzes daily, have never seen greater volatility than in 2020. CBB's Used Vehicle Retention Index measures retained value of 2- to 8-year-old vehicles, which saw a drop of 7% from February to June. A shift of that size had never before been seen. Currently, the index is at an all-time high and prices, which are adjusted for seasonality, are up 3% from the same time last year.
When we look at price changes for individual segments compared to where they were 12 months ago, it is the Luxury Car segment that posts the largest gain of 14.9 Index points.  Despite the mass switch to SUVs, these vehicles have strengthened at an astounding pace.  The Sporty Car segment posted an impressive 12.9 Index point gain, followed by Full-Size Cars with 9.6 points year-over-year.
Not all segments gained over the course of 2020. Full-Size Luxury CUV/SUVs fell by 2.9 Index points, making it the largest segment decline, in a market where most segments showed strength over the year.
At the same time, wholesale prices were swinging significantly.  When we look at how many vehicles were listed for sale on dealer lots, it tells a story of a brief glut in inventory at the end of May. Vehicles were turning at over 75 days and ended the year at approximately 48 days, which is well below normal levels.
Retail prices fell sharply from a high in June, to a low in late September, but are now rebounding slowly.
Directly related to price swings here in Canada, is the situation on the wholesale market in the U.S., and the exchange rate. Initially, the Canadian dollar took a massive 6 cent hit in the month of March.  Since then, we have seen a steady climb to a two-year high level, which is where it rests today. This has the potential of raising the cost of vehicles for sale here in Canada that are bound for the U.S. used market.
Currently, there are still profits to be made, for example on a 2500 series truck, CBB estimates there is an over $8,000 CDN price difference across the border.  If the Canadian dollar continues to gain, it may begin to push prices lower here due to reduced export demand.
Vehicle supply
We cannot understate the impact that vehicle supply is having on the market.  Many consumers may find it surprising that there is a shortage of both new and used cars. However, due to pandemic-related shutdowns and interruptions to logistics, it is widely known in the industry that there are not enough vehicles to go around.
In recent weeks, a shortage of semiconductor chips is affecting a long list of brands and factories, in almost every corner of the globe. Strong demand for chips in home entertainment products, as well as the U.S, government black-listing at least one Chinese chip manufacturer, has created a perfect storm of chip shortages. This could drag on for many months keeping supply tight.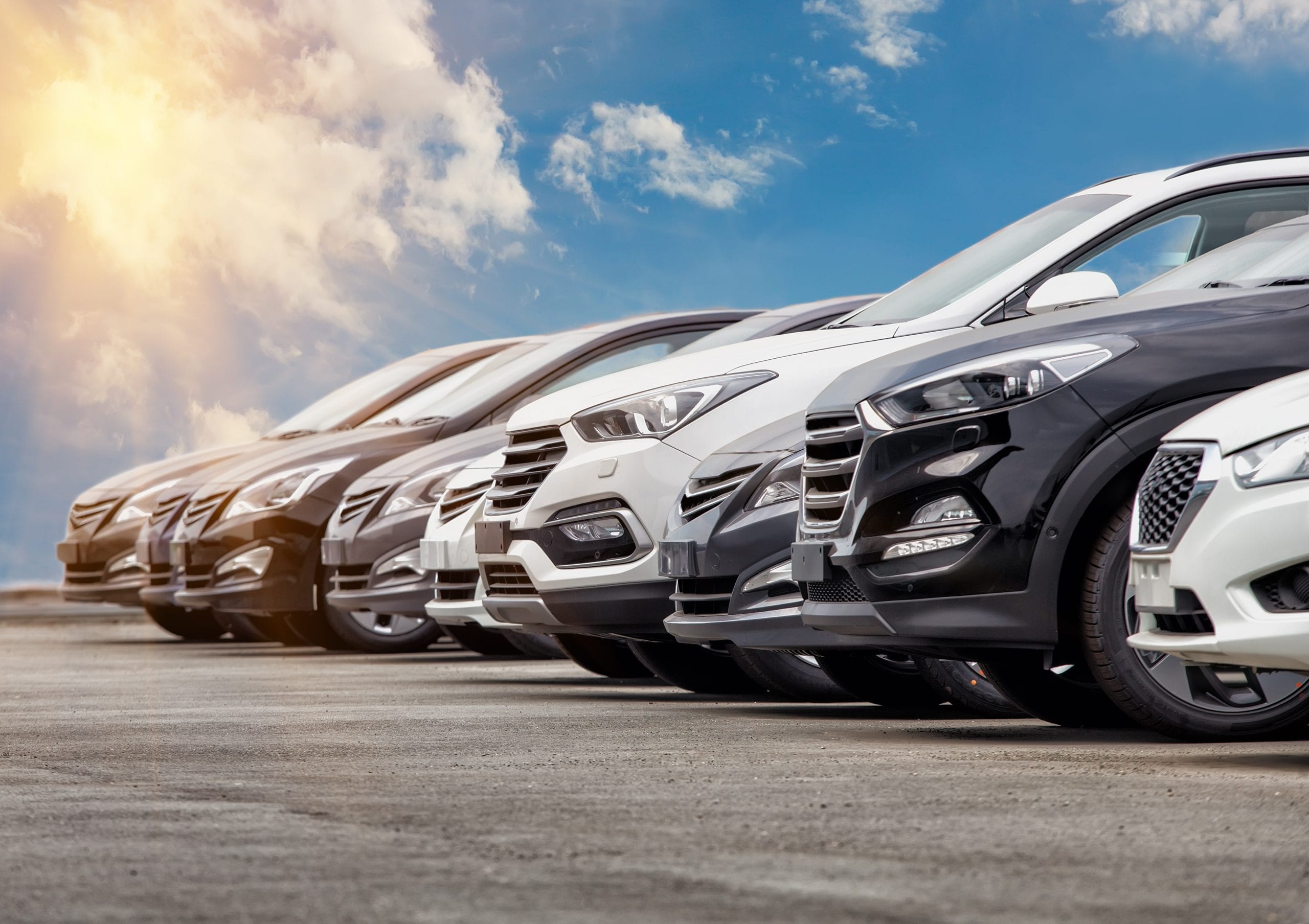 Last year's sales decline of just under 20% for new cars also means that there are a similar number of fewer trades-ins on the used market. To further squeeze the supply of used units, there were many lease customers who opted to buy out their lease, as well as dealers handling lease ends which bought many vehicles on the spot. There was much written about the financial woes of some rental car operators during the crisis.
The reality is, however, that although some did liquidate cars, most slowed down delivery of new vehicles and kept the ones that they already had longer.  Give that there are around 200,000 rental cars being sold into the used market each year, this slowdown in sales squeezed used car sales even further.  There would have been more used vehicles sold if there had been more stock.
Residual value forecasting, a CBB core area, was a challenge in 2020. In the spring we made a one-time extraordinary adjustment of between -4% and -1%, depending on the lease term.  That is an action we have never had to do before.  Since that time, we have not seen justification in the market data and trends to make any more extraordinary adjustments. Our longer-term outlook is that three years from now there will no longer be a material RV impact at that time.
Plummet and rebound
Looking outside the auto sector, we saw unemployment and gross domestic product plummet in the extreme, then rebound, yet remain damaged. Regarding consumer confidence, there are a few different surveys of it in Canada, one being the Bloomberg-Nanos index. This index saw never before seen declines followed by a complete and total return to pre-COVID-19 levels, by the end of the year.
The year 2020 was a massive challenge for so many Canadians.  To put the year in the rear-view mirror, in itself is satisfying.  Hopefully, this time next year we can reflect on how 2021 was the year that we got our industry back, and how our lives returned to a state of stability.
---
Brian Murphy is Managing Director, Kelley Blue Book & Data Solutions, Cox Automotive Canada & Brazil. You can reach him at [email protected]