Fortunately, collisions are a rare occurrence in the life of a motorist. But when this happens, collision shops know how to welcome and guide them.

A shining example comes from the CARSTAR St-Léonard workshop, where Imen Chared has held the key position at the counter for six years now. The former nursing assistant brought back from this professional experience a great sense of empathy and a solid dose of patience.
"You have to understand these customers," she explains, "who sometimes arrive with brand-new cars that they've waited months for to be delivered, and who are shaken by this sad event that directs them to us. The first thing I do is offer them a smile and a sympathetic ear. A cup of coffee or a bottle of water can often kick-start a calmer relationship."
In today's environment, Ms. Chared has to explain to customers not only the estimating and repair process, but also the fact that due to the volume of traffic and parts that can take a long time to deliver, the time it takes to take possession of their repaired vehicle could be much longer than they imagine. This is all the more problematic when the vehicle is not driveable, as the customer will then ask for a replacement vehicle.
"You have to put yourself in the customer's shoes," she continues. "You have to give them all the information they need and check with them what their insurance covers. Sometimes the delay exceeds this coverage, in which case the policyholder has to pay for the rental. Insurance companies could be more proactive in communicating with their customers. Sometimes customers who show up with a luxury car want a replacement car in the same category. Except that this type of car is almost impossible to find these days. So I explain to them that it would be better for them to accept what's on offer, rather than not having a car at all."
It all makes sense, except that this transparency in communications is sometimes blurred by customers' attitudes. Fortunately, collisions in the life of a motorist are rare, and these episodes can be very stressful.
"People know that I'm going to do everything in my power to accommodate them," says Ms. Chared. "And I think it works well, because it's the most critical ones who sometimes come back after the repair to bring me flowers or candy."
What's interesting in Ms. Chared's testimony is that she feels her boss, Sergio Panfili, supports her in her decisions. "It helps enormously to navigate sometimes tense situations, to feel your confidence this way."
Karim Zaidane, President of Carrossier ProColor Lasalle AM, uses similar language when referring to the two liaison officers manning the counter. "What I ask them to do is to be empathetic, to listen to the customer and explain the steps involved in repairing their car. This is my neighborhood, people know us, and it's of the utmost importance to me to maintain this reputation of never letting people down."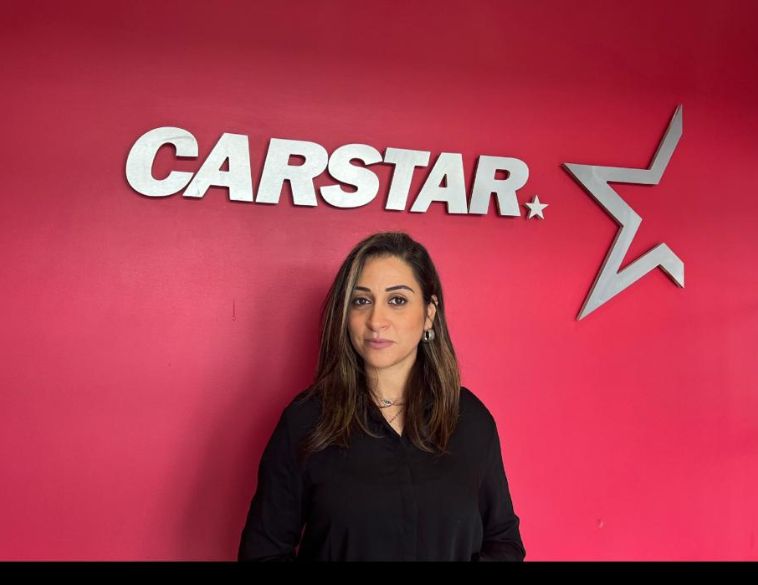 An innovative approach
One indication of the importance of this reputation is Mr. Zaidane's decision to hire a liaison officer who will be entirely dedicated to customer service. "Our liaison officers are very busy, and they need to find time to accompany our customers. With this person I'm going to hire, his or her unique role will be to answer these questions, from taking possession of the vehicle to handing over the keys, including all the repair stages. I want a dealer-like experience when the consumer buys a car. This person will offer a specific phone number for customers who have questions along the way."
The workshop already warns of unexpected delays, as people can get frustrated if they don't have any information and time is running out. For the replacement car, if the estimated repair time required exceeds the insurance cover, we recommend that you initially take a car in a less expensive category.
Returning to the importance of having employees in place who know how to work with the public with a smile, Mr. Zaidane says that training should be offered for these positions. "It's a challenging position that allows these employees to progress within the company. You have to choose them carefully."
For Maxime Castellon, Director of Fix Auto Carrefour Laval, transparency with the customer is the basis of the relationship. "Right from the estimate, we have a very good idea of how long the repair will take," he explains. "We even leave ourselves a safety margin. It's at this stage that good communication with the customer is crucial. Fortunately, we don't have too many cases of extreme waiting."
For vehicles that cannot be driven over, it is important to analyze the coverage time of the replacement car. "After that, it's case-by-case," says Castellon. "As with bodywork vehicles, we see if it's possible to put them back on the road temporarily in a safe way, while we wait for parts that are out of stock."
The Operations Manager understands that current circumstances are not easy for motorists who need to have their cars repaired. "There are deadlines and constraints that are beyond our control. This situation is flat, no matter how you spin it. There is a part that falls under the relationship between the insured and his insurance company, such as the period of coverage for the replacement car, for example. In this kind of situation, we'll advise the customer to choose a less expensive car."
At the time of our interview in early June, the collision repairer indicated that he had work in the bank until the autumn. The large volumes of damaged vehicles that accumulate at collision shops call for customer service based on patience and empathy.
The collision shops we spoke to for this feature report that investment in this initial stage of the repair process pays off. A customer who has been taken in hand from the very first contact with the shop will recommend him or her to friends and family, and will want to return in the event of a subsequent claim.