For the owner of an antique vehicle, there are several avenues to find replacement parts.
A classic car enthusiast, whether he has one car or 50 in his collection, has a deep attachment to each of these rare gems. Some will push the passion to the point of restoring the models they find on the market. However, more amateurs will perform regular maintenance or replace a part in the event of an unfortunate snag.
Finding brake pads for a vehicle with half a century of life or the front fender of a 1970s Muscle Car can be complex. Nevertheless, owners of these museum pieces on wheels can count on several networks to help them find the replacement parts they need.
It is surprising to learn that in the NAPA network, through the catalogue of its European parts division Altrom, the oldest applications date back to the 1940s for certain models of English cars for example. The parts distributor even lists a Prestone brand coolant that meets the requirements of the Mercedes-Benz Motorwagen 1886, the first industrial motor vehicle!
People to help
Collectors are not the only ones with a passion for old cars. By necessity, auto parts recyclers often have decades-old mechanical or body parts in inventory or on hand.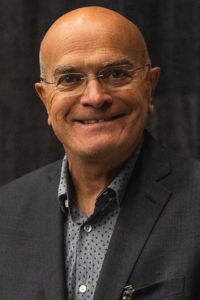 "I drive a 20-year-old car and I find parts from our members," says Simon Matte, President and General Manager of the Association des recycleurs de pièces d'autos et de camions du Québec. "Many have coins in storage that are over ten years old. We also have antique coin specialists and our members have access to all recycler inventories."
What Mr. Matte recommends to the amateur looking for a body part for his beloved car is to find the recycler in his region, using the search engine on the ARPAC site, and to ask him for advice. Fans of beautiful antique cars are a resourceful community.
ARPAC's president mentions in passing that ordering parts over the Internet is often a risk. You don't know where the part came from and if there is a problem with delivery or quality, it is difficult to find out who to contact. ARPAC parts are generally original and covered by a warranty.
Vincent Lacasse, Sales Manager for Eastern Canada at LKQ says his organization, through its Goodmark division, delivers $1 million worth of antique car parts to Quebec annually. He explains these volumes by the presence here of several collectors and specialized body shops.
"The first thing to do is to look at Goodmark's online U.S. car parts catalogue and note the part number," Lacasse says. "Don't rely on the price, which is American. Then, the individual or professional can contact one of LKQ's branches to place the order. We take care of all the formalities and the part should be delivered within a month."
Obviously, some parts are more difficult to find and some delays may affect aftermarket or recycled original parts. All these parts are guaranteed.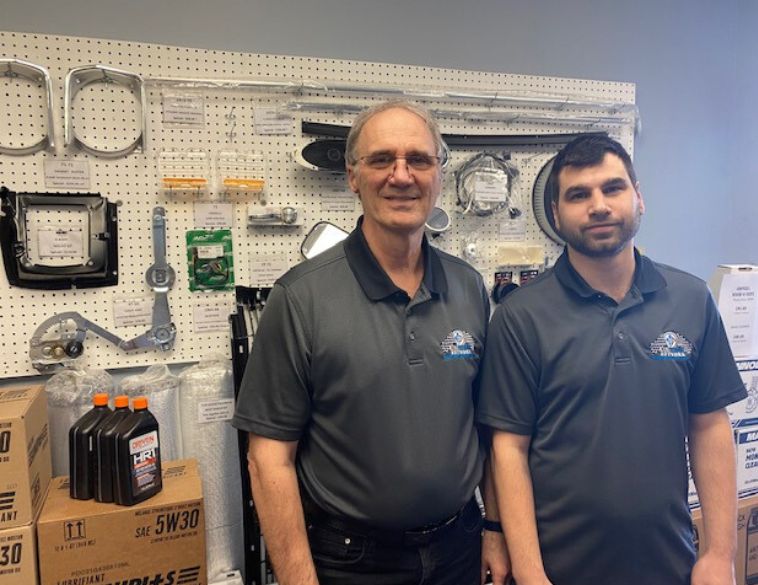 Warning for the Internet
Luc Champagne of Uniplus Network, like Mr. Matte, warns against buying from foreign websites. The head of this company, which specializes in importing hard-to-find body parts, says that there are several variations on the same car models from the same year and that the buyer may receive a part that simply does not fit.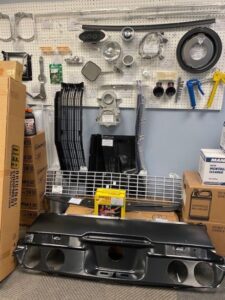 "What we ask our customers, mostly collectors and craftsmen, is to send us a picture," Champagne says. "We can do some research to make sure what we're going to find is exactly what we need."
Many of the reproduced parts for the antique vehicles are from American suppliers. "Before ordering, we agree on the price with the customer," adds Mr. Champagne. "It is a turnkey service with delivery to our warehouse or directly to the customer. Those who think they will find it cheaper must consider the additional costs of transportation or customs, which we assume. The fact that we import large quantities of parts on a regular basis allows us to pass on the volume savings to our customers. Finally, we are based in Quebec and speak French, which is another advantage."