During a virtual chat on April 12, the CCPQ received representatives from the Professional Automotive Digital Alliance (ADAP) to talk about the certification of collision shops for electronic operations.
This discussion allowed trainers Michel Julien and François Bertrand to explain the nature of this skills recognition program for electronic diagnostics and calibration of advanced driver assistance systems.
As Mr. Julien explains, this training program leading to a standardized certification stems from the desire of collision shops they met in their workshops.
The latter deplore the efforts and sums invested in the training of technicians and in the purchase of equipment necessary for digital operations within the framework of the repair of vehicles entrusted to them, which are not compensated by a consequent adjustment of the hourly rate granted by insurers.
A standard of expertise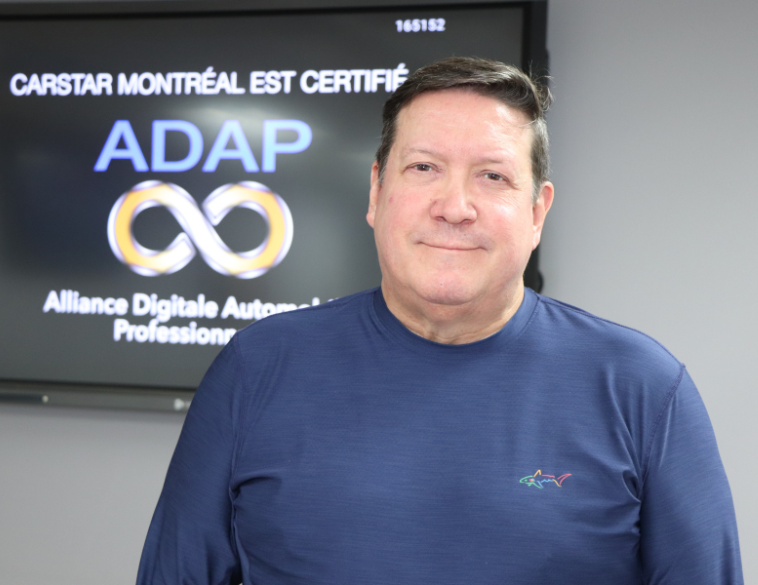 "Our goal is to establish a standard for collision shops in terms of equipment and training," explains Julien. "We are working in parallel with insurers to have it recognized and to allow collision shops to claim a specific and justified fee for everything related to digital operations on a car."
The training program includes electronic diagnostics, airbag management and ADAS calibration.
Since automotive technology is constantly evolving, ADAP subscribers will have access to regular video updates.
This ability to perform a complete diagnosis of the electronic components of modern vehicles makes it possible to prepare much more detailed and complete estimates.
Over 180 auto insurance company employees have been trained in this program and ADAP representatives continue to raise awareness.
"We want to help collision shops get paid what they're worth," says Julien. "We have established a fair rate for them and communicated to insurers to cover the real cost of these specific operations and make them profitable for the collision shop. Body shops are now at the top of the technology pyramid. They are called upon to repair vehicles that have not even had their first service at the dealership."
For his part, François Bertrand adds that ADAP-certified collision shops will be able to show videos in their waiting rooms explaining to consumers the importance of calibrating ADAS components in the repair process of their vehicles.