State-of-the-art collision diagnostic tools to ensure faster, more accurate repairs
Over the last 15 years, we've seen a significant change in the way vehicles are designed, engineered and manufactured. In an effort to improve safety, performance and fuel efficiency, while reducing emissions, more and more technology has found its way into everyday cars and trucks.
From anti-lock brakes to traction control, stability control and today, Advanced Driver Assist Systems (ADAS) features such as adaptive cruise control, 360-degree cameras, steering angle sensors, blind spot monitoring, cross-traffic alert and emergency braking assist—the list continues to grow.
As a result, whenever a late-model vehicle is involved in a collision, besides the physical damage, the multitude of sensors onboard have to be scanned to determine if they are still functioning correctly and, depending on the extent of the crash damage, replaced and recalibrated so the vehicle can perform as the factory intended.
In order to perform ADAS calibrations properly and effectively, today's collision centre technicians need to be armed with the right tools for the job. In this product showcase, we bring you some examples of equipment that is helping them to scan, recalibrate and properly repair today's high-tech vehicles to ensure they operate safely and efficiently.
ASTECH Scanning/Calibration Tool
When it comes to repairing late-model vehicles, having the right scanning and calibration tools makes all the difference. AsTech, from Repairify has been specifically designed to provide technicians with a versatile tool that is easy to use and provides access to OEM and OEM-compatible diagnostic tools, as well as ADAS insights, calibrations, and programming capability, all through a single device. 
For both pre-and post-scanning vehicles during the collision repair process, the asTech scan tool allows the technician to perform OEM scans via access to over 1,000 OEM scan tools operated by live, on-demand certified technicians. AsTech also enables OEM-compatible scans via aftermarket scan tools that are researched and validated by asTech to perform as accurately as an OEM scan tool. Additionally, a patented Rules Engine solution recommends the correct scan tool for a specific job, enabling shops and technicians to customize their own set of scanning rules to match their specific workflow. 
 Utilizing adasThink, a technician can also quickly identify the required ADAS calibrations, necessary tools and safety procedures to ensure the vehicle performs as intended. By being able to identify what work is required upfront, adasThink allows the technician and the collision centre to save time and money. AsTech also enables shops to perform both static and dynamic calibrations in-house, ensuring accuracy, reliability and time efficiency, while making sure the vehicle is returned to true OEM operating condition.
Bosch Automotive Aftermarket DAS 3000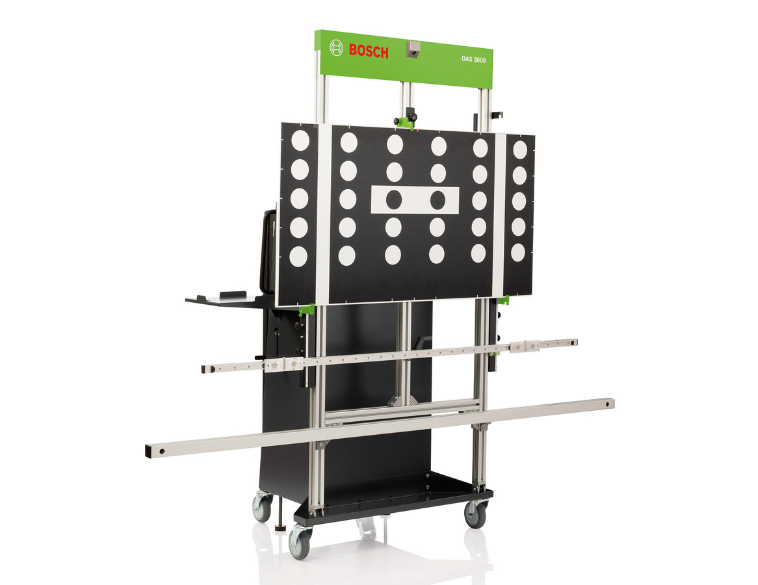 ADAS services and calibrations are becoming more prevalent in collision repair and maintenance—accompanying forms of accident repair, wheel alignments, windshield replacements and more. Today, shop owners and technicians looking to adapt to the growing need for calibration services are looking for an intuitive solution to fulfill their needs for today's technology and future automotive trends.
Bosch Automotive Aftermarket offers high-quality calibration equipment that upholds OEM standards for collision repair, maintenance and servicing. For example, savvy technicians can ensure they are accurately readjusting and calibrating advanced driver assistance systems using the DAS 3000—designed for front radar and camera recalibrations. The DAS 3000 is robust and offers a broad selection of adjustable calibration targets for static calibration, allowing for multiple applications around the shop including; Toyota, Hyundai, Nissan, and more popular manufacturers.
This equipment is meant to last and was designed to accommodate new automotive trends due to adjustable features including a pitch angle adjustment device, universal carriage and a multi-function carriage to adjust the height and install a precision measurement bar for regular-sized and extra-large targets. The DAS 3000 was constructed to withstand new industry trends while providing an intuitive method for static calibration services.
Hunter ADASLink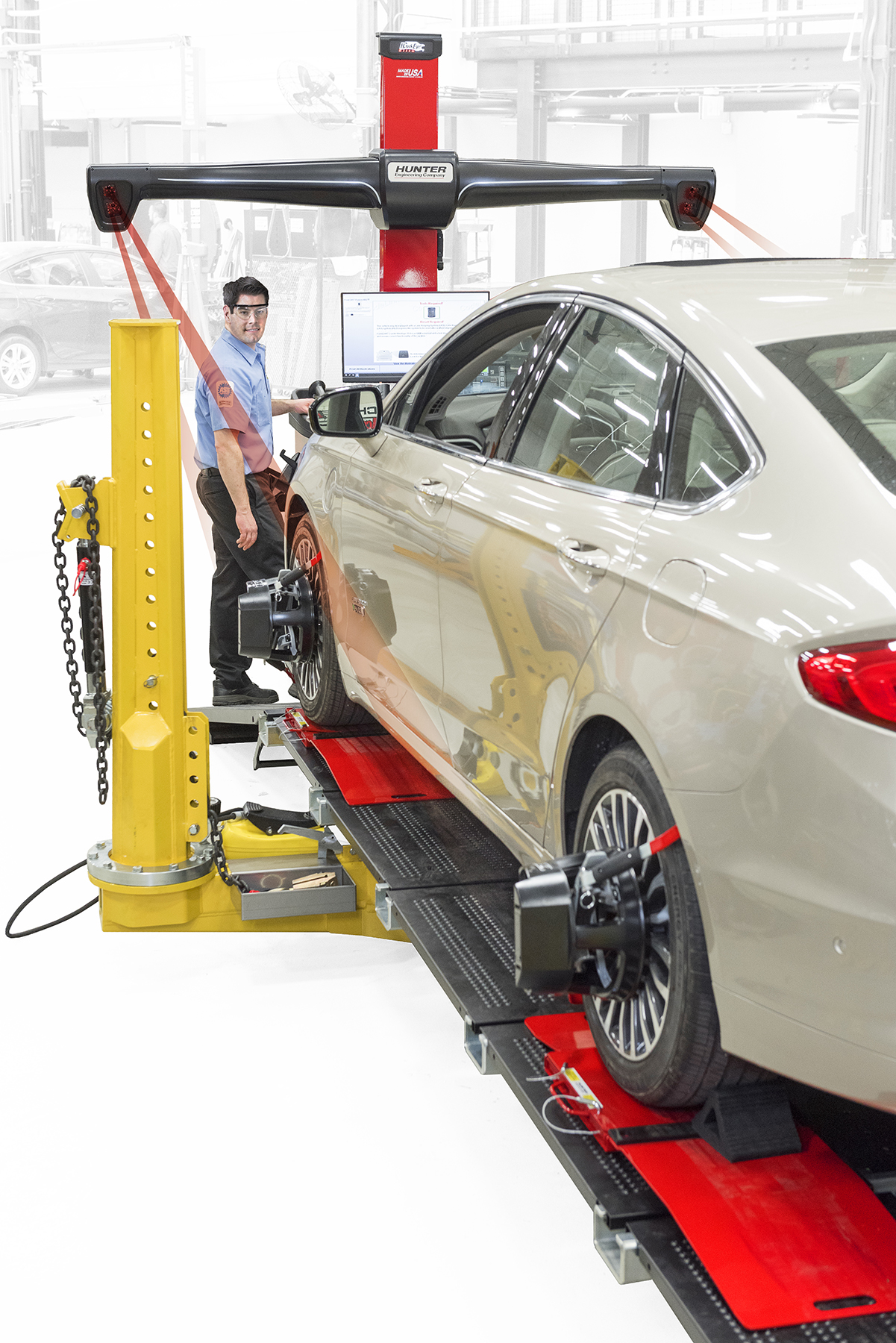 Hunter Engineering's ADASLink is a premium, full-diagnostic scan tool that includes ADAS calibration and secure gateway capabilities (such as those required on 2018 and newer FCA/Stellantis vehicles). This complete solution custom integrates with Hunter's WinAlign software, providing the technician with quick access to specific calibration procedures for more than 25 million vehicles.
ADAS, or advanced driver assistance systems, is recognized as the fastest-growing automotive technology today. The trouble is, this technology is advancing so quickly it is often challenging for shops to be properly prepared to perform the intricate ADAS calibrations increasingly required by manufacturers.
The ADASLink scan tool from Hunter is designed specifically to fill that gap with comprehensive ease and precision.
ADASLink guides the technician with clear, step-by-step onscreen instructions, ensuring the calibration is completed according to OE requirements. Access to accurate ADAS data is critical since these complex safety systems require recalibration following a wide range of typical services, such as wheel alignment, suspension repair or windshield replacement.
ADASLink also provides thorough pre- and post-scan insurance documentation through HunterNet2, Hunter's online customer software portal.
Dynamic calibrations are supported purely by ADASLink. For static, in-bay calibrations, ADASLink combines with the Bosch DAS 3000 (see elsewhere in this article), using built-in cameras and rear wheel-mounted targets to position the fixture in front of the vehicle. Doing so removes the need for cumbersome string, plumb bobs and tape measures when performing these calibrations.