Dust-free blasting in body shops has several advantages that a growing number of managers are grasping.
A dust-free environment is first and foremost beneficial to the workers on the shop floor who benefit from cleaner air. The dust extraction systems and the tools attached to them also make it possible to carry out several jobs at the same time, since they avoid surface contamination in the other service bays. The whole quality of the work is improved. Productivity is also enhanced by the time saved in cleaning up this dust that can get everywhere.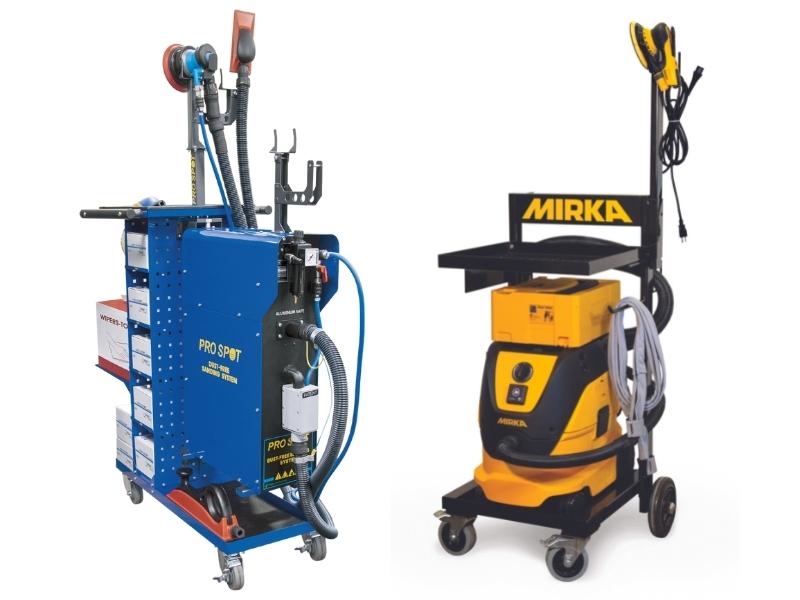 We asked several suppliers of sandblasters and dust extraction systems to show us the latest equipment that would be of interest to body shops wishing to adopt this technology or replace existing equipment and tools.
Central vacuuming system
If we look at dust extraction systems, Symach offers the Dust Vacuum System (DVS) unit. This device is designed to allow two technicians to work simultaneously on two workstations. A ten-meter hose automatically winds up and can accept air or electric sanders of all brands.
The DVS has a filter inside the cabinet that is easily accessible for inspection, as is the reusable dust bag with a capacity of five kilos. All controls for sanding operations and dust extraction are electronic and automatic. As Les Pawlowski, Symach's general manager for Canada, points out, this unit is part of the FixLine line of installations, which means it can be wall-mounted to free up space in workstations. The vacuum is automatically activated when the sander is turned on.
Karl Kirschenman, director of communications and technology at Spanesi Americas, explains that his company offers a range of central and local dust collection systems that can be customized to meet the needs of body shops.
Equipment ergonomics
Spanesi's vacuum systems are available in different formulas, both central and local, and aim to simplify the work by combining dust extraction with air and power supply in the same unit. The equipments are available with an articulated support arm which reduces the efforts and the size of the workstations. Turbine units, from the Twister family, can be installed directly at the workstation to extract dust and are equipped with self-cleaning filters and allow the use of two tools simultaneously.
For central installations, there are many choices. However, a central system from the Typhoon family makes it possible to clear work spaces by having the dust extraction done by a unit placed at a distance. This system is connected to the workstations by fixed pipes extended by articulated arms of variable length, depending on the configuration of the workshop.
Mr. Kirschenman mentioned that Spanesi is reviewing its selection of sanders and that it will be presented shortly.
Mobile dust extraction unit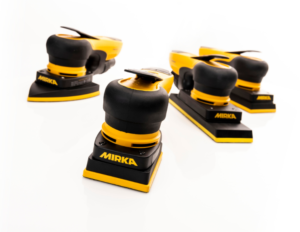 ProSpot offers the DE-PRO dust-free blasting system. This all-in-one station offers an efficient and safe mobile solution for dust extraction during sanding. The mechanism of this modular equipment is pneumatic, which makes it safe for use with all materials. It also allows the use of rotating tools such as oscillating blocks.
The cabinet that supports the equipment also provides the necessary storage for abrasives, tools and other equipment. All dust is collected in a disposable bag. Depending on the manufacturer, the DE-PRO equipment can be used directly in the paint chamber or in a preparation station. Airflow management also reduces noise and energy consumption.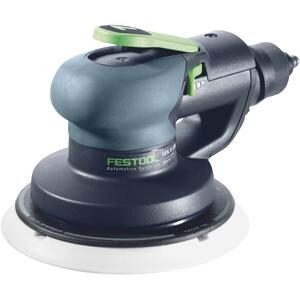 Several suppliers offer equipment specifically designed for dust-free blasting. This is the case of Mirka, which, according to the information provided for this report, is constantly developing high-tech tools that are both simple and durable for good surface preparation.
For dust-free equipment, Mirka offers the DEOS family of tools which can be combined with the extraction systems of the same company. Brushless power tools are sealed to prevent dust ingress and designed to reduce vibration.
Mirka's HEPA-certified mobile extractor features three levels of dust protection, automatic start, a top surface for storage and large wheels for easy movement.
In addition to these tools, Mirka has also developed specific abrasives for dust-free sanders. NET abrasives eliminate dust build-up problems that can cause defects in the body finish. The design of these products also facilitates dust extraction, which also contributes to a good view of what is happening on the surface.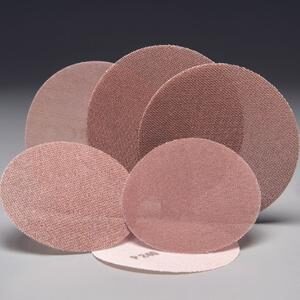 On the 3M side, it is Festool's tools that are attracting attention. The LEX 3 150 sander, among other things, uses little compressed air, which helps reduce vibration. A parallel system allows perfect dust extraction. The tool is also designed to be protected against dust infiltration.
Norton Saint-Gobain also offers sanding discs for dust extraction sanders. We are talking about the Blaze and MeshPower products. In the latter case, the fabric disc is made up of thousands of small holes that allow the dust to circulate freely. The abrasive grains have a constant cut and are based on a technology that helps to avoid clogging.
As for the Blaze discs, they are also designed to optimize dust extraction. The ceramic grains and anti-fouling backing of this spiral perforated paper disc provide consistent results throughout the life of the product.