Paint booths have evolved in lockstep with the latest automotive refinishing technologies.
As automotive paint refinishing is increasingly complex, paint and equipment suppliers are continually updating their product offering to keep up with the latest evolutions, including paint booth technology.
According to Equipment and Services Filco, there are three basic types of paint booths. The crossdraft, where the air circulates horizontally without heating so that the paint dries naturally, the semi-downdraft with diagonal air circulation in which gas heating is used for drying and baking, and finally downdraft technology, which uses larger turbines for vertical air circulation for drying and baking.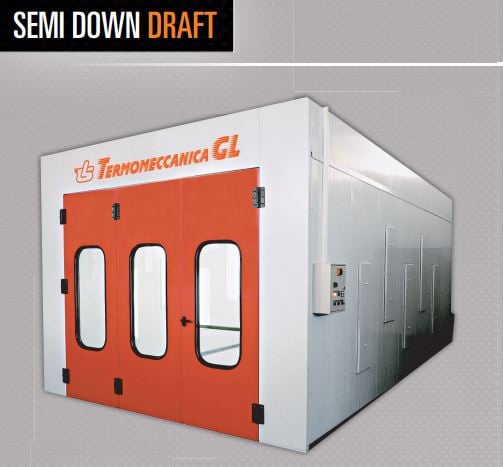 Custom Built
As Filco's Katherine Laforestrie explains, their entire spray booth offering can be modified to suit the customer's needs. Additional fans, stands or UV lamps can be added to the project as required. "The most important thing to consider when choosing a paint booth is the available shop space and primary usage. We offer several types of paint booths for a variety of applications."
Typically, the paint booths are heated with gas, but Filco also offers the Green Energy paint booth solution, which uses UVA panels for baking. It should be noted that Filco offers Italian Termomeccanica technology, which the company says is more advanced than what is currently available in North America.
Dedicated Paint and Drying Booths
Symach also offers European technology in our market. The most recent development is the combination DryKing and KombiKing solution, which integrates a downdraft booth with a separate, dedicated drying booth. According to Symach Canada general manager Les Pawlowski, this new product has been designed to be easy to use and allows two paint technicians to produce as much daily output as if they were four. This is a definite advantage in the context of chronic manpower shortages.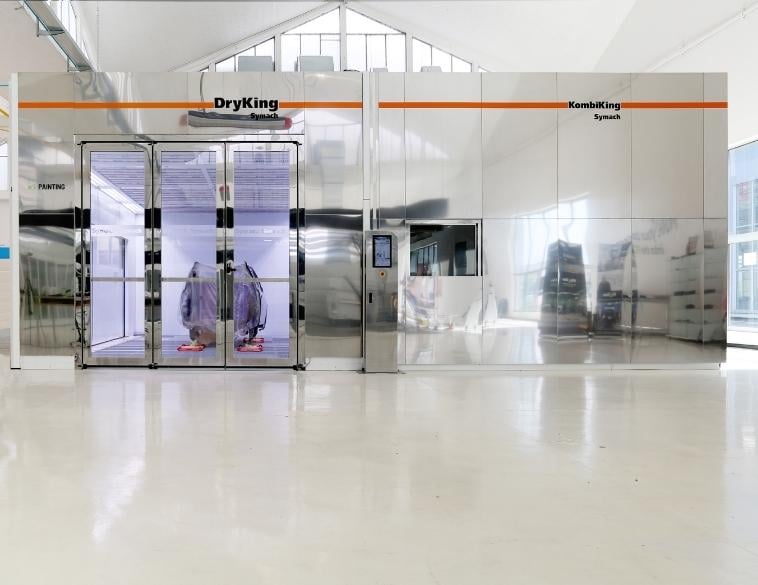 The DryKing paint booth features several interesting options to increase efficiency, including booth access and lighting and touchscreen control. As for drying, the new KombiKing has a polished stainless-steel interior, which reflects the infrared drying process over the entire vehicle surface. Moreover, the high-efficiency drying in this dedicated booth requires on average 80% less gas per cycle.