3M invited trade journalists to the unveiling of new net abrasives designed to be combined with dust extraction systems.
According to Nick Oberle, Application Engineer Specialist at 3M, this next-generation technology is the result of five years of research before it was released to the market.
The goal was to take a step forward in abrasive discs combined with dust extraction systems.
"Dust is the enemy of the collision repairer,"  he said during a private meeting at the show.
"In this regard, technology and regulations are evolving rapidly, especially in Europe. We all know the problems caused by dust in a body shop. This dust, which sticks to clothing, remains suspended in the air, or is deposited on other vehicles, has an impact on the quality of work. Above all, we have to think about the health of our technicians, who deserve a quality environment."
For him, cleanliness is also an important factor in the shop's image.
According to Oberle's assessment, about 20 percent of U.S. shops today use dust extraction equipment.
A seemingly small percentage, but it hides a very rapid adoption factor that has reportedly seen the number of shops converted increase globally.
Net Abrasives
3M's new Cubitron net abrasive sanding discs are premium products that are a perfect match for dust-extraction tools, such as the Festool package that 3M has trusted for a few years.
The new abrasives will be offered in single or roll form. PHOTO 3M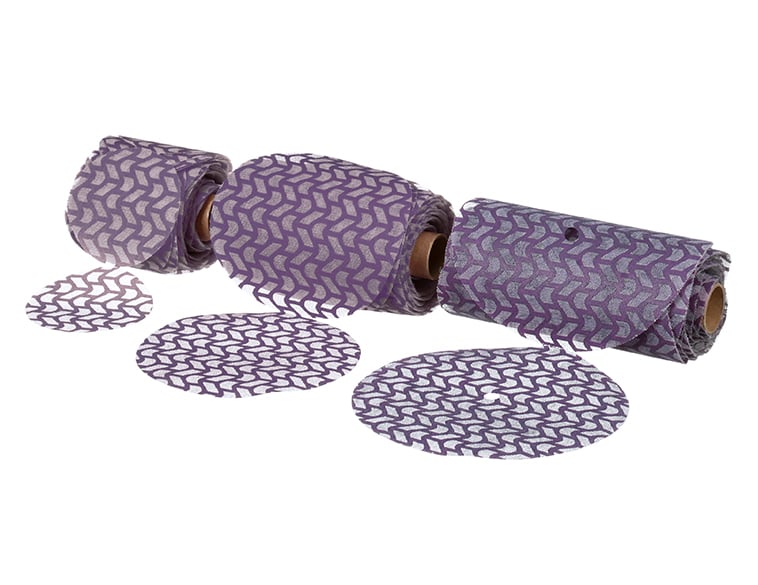 The abrasive  "open net" structure of the discs combined with Cubitron technology provides dust extraction, cut, life and finish.
This surface is made up of precision-shaped grain abrasives that fracture and form new sharp angles when worn.
The innovative abrasive facilitates dust extraction and reduces clogging for consistent results.
This design also keeps the work surface cleaner and free of debris.
"The abrasive cuts 2X faster and lasts 2X longer than other net abrasives on the market," says the 3M specialist.
"If you don't think so, try it and put its effectiveness and durability to the test."
3M's Cubitron II mesh discs come in sizes ranging from three to eight inches with grade ranges from 80-320, and are available in disc on roll and sheet rolls. They will be available on the Canadian market in early 2022.