Cars today have many plastic parts that can be repaired, rather than replaced.
For a shop like ProColor Collision Mirabel, which normally handles about 60 vehicles a week, bumper covers are subjected to a large number of collisions as they are the most exposed to impact.
According to Éric Thérien, the owner of the shop, given the very rapid development of technology, it is currently difficult for collision repairers and insurers alike to stay up-to-date on the latest and best practices. A simple reflex is therefore necessary: replacing the part. "In many cases, I could repair the bumper to the latest standards," he explains.
On the field, Thérien believes that the industry is just waiting to adjust to these new realities.
"I don't believe that repairs are over. Replacements are very expensive for customers, and the industry will certainly move to more viable methods. Collision repairers who know how to repair properly will always be one step ahead."
He notes that some people remain reluctant to adopt such a solution, even though it is more economically viable for everyone. "Even though we sometimes have to negotiate with the insurer, we manage to repair a good number of bumper covers. This has a positive impact on costs, if only because of the increased speed."
His shop is said to be one of the biggest plastic repair shops in the network and uses nitrogen technology.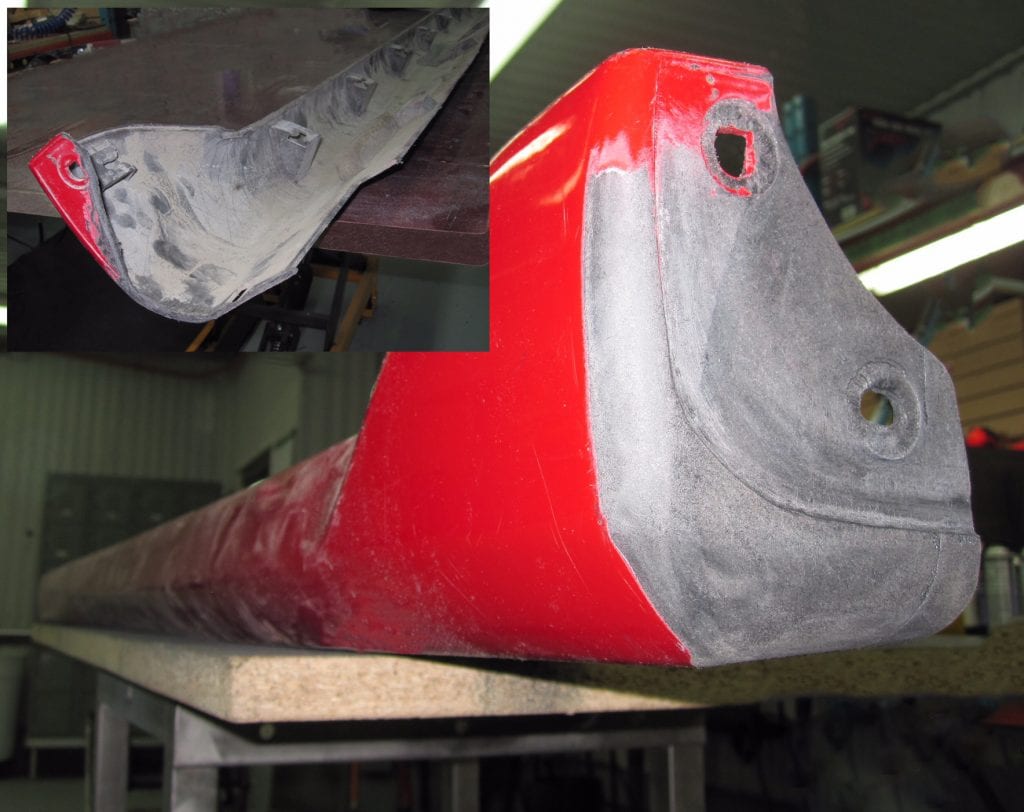 A state-of-the-art technology
According to Roger Charron, Equipment Sales and Training Representative for Entrepôts A.B., shops have been repairing plastic parts in large numbers over the past few years.
"The repair technology is well developed and a technician can master its use in less than an hour of training. Here, we deliver ProSpot machines that are easy to use. They can use four types of plastic that will handle about 90% of the damaged parts," explains Charron.
In addition to bumper covers, Charron indicates that this technology can also repair other parts, such as radiator brackets or the front light housing lugs.
"Sometimes just for a broken fastener, you have to change the whole part, which is a waste of money. Workshops need to be able to repair these parts and when they have the equipment and the knowledge to do so, let them say so clearly to their insurance partners," says Charron.
A profitable operation
As a former collision repairer himself, Charron is well placed to remind workshops of the advantages of repair over replacement.
"The customer is happy because we keep the original part and the car will be ready more quickly. For the workshop, being able to repair a bumper cover requires much less work than starting from a new part that has to be prepared and painted completely."
According to Charron, a technician can perform a complete repair in less than two hours. "It's in the insurer's best interest to accept a rigorous, state-of-the-art repair in a few hours, instead of paying hundreds of dollars for replacing and refurbishing of a part," he explains.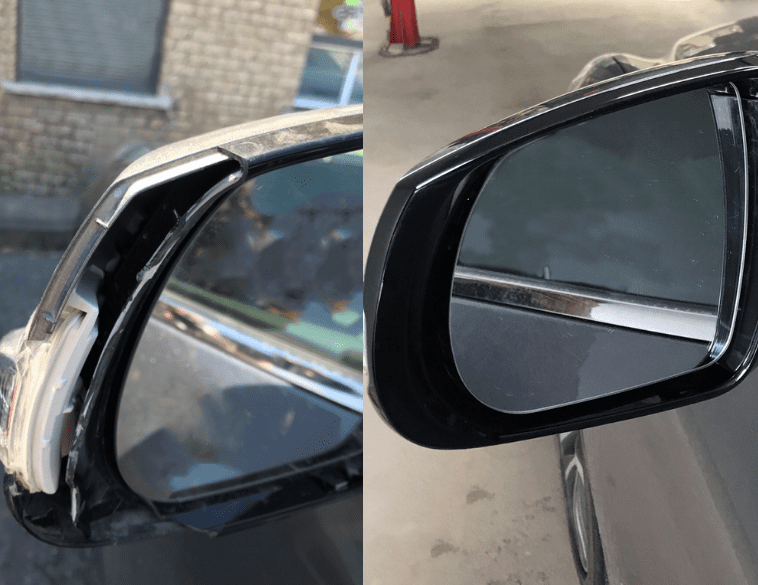 Knowing how to repair
On her part, Nathalie Carignan, President of Soudure Plastique Québec, insists on the quality of the repair.
According to Carignan, if manufacturers often ask for the part to be replaced, it's because they maintain that the workshops don't know how to repair it properly. She further points out that this perception also hides the fact that for manufacturers, the original replacement part represents a very lucrative market.
"We need standards for the industry and that's where our company stands out," she says. "The client, in this case, the insurer, must request a repair protocol that meets quality standards. In return, they must value collision repairers who know how to repair.
"We have a validated process that ensures that the part, which is repaired by technicians trained in our programs that surpass ASTM global resistance standards, will be as strong as it was before the collision. It's all about making a car safe again, not just aesthetically pleasing."
To gain experience with the plastic fusion technology developed by Soudure Plastique Québec, a certified technician must complete two full days of training. After a 90 day apprenticeship, they must pass an exam where their method along with the resistance of the repaired parts will be evaluated.
After obtaining an individual certification, the technician will be able to repair and stick a certifying logo on the parts to ensure their traceability.
"It's important to understand that with the right tools and rigorous training, all plastics can be repaired," says Carignan.
"By 2025, it is estimated that 35% of collision parts on cars will be made of plastic. Workshops need to get started now. If they don't know how to repair simple parts today, the slope will be colossal to climb, with the multiplication of parts and the constant integration of new composites. Learning how to do it right now will help the entire industry move forward."