Pneus Ratté, Quebec's oldest network of tire and mechanical shops, celebrates 90 years of operation this year.
In business since 1934, Pneus Ratté celebrates its 90th anniversary in the coming months!
The oldest network of tire and mechanical shops in Quebec, Pneus Ratté now boasts 23 locations across the province, an online store and over 250 employees. And 4th-generation owners Charlyne and Stéphane Ratté have no intention of stopping there!
With over $40 million invested in acquisitions and expansions since 2000, Pneus Ratté can boast of having become one of the biggest players in Quebec.
The first network to join the Point S banner in Canada, Pneus Ratté is one of Quebec's oldest family-run businesses, but that hasn't stopped it from reinventing its rather conventional field. The presence of a woman as spokesperson in the automotive industry, the introduction of the first transactional site and online appointment booking in its sector, the creation of an ephemeral boutique and an interactive transactional terminal in Laurier Québec, are just some of the actions Charlyne and Stéphane Ratté have taken to innovate and think outside the box, positioning themselves as true pioneers.

A history linked to that of Quebec City
The very first tire store founded by Adrien Ratté was located at 108, boulevard Charest Est, near rue du Pont. Today, the ramps of the Dufferin-Montmorency highway stand on this very spot. Named Ratté Tire Shop at the time, the shop specialized in tire repair and installation, and distributed products from all the major brands. During the First World War, when tires were in short supply, Adrien Ratté proved to be a trailblazer and entered the retreading business. At its peak, Pneus Ratté was retreading over 12,000 tires a year.
In 1955, Ratté Tire Shop moved to 103 3rd Avenue, where the head office is still located today. At the same time, the second generation took over at the head of the family business.
In 1978, the third generation of Rattés, Claude and Jacques, took over, before Jacques died accidentally a year later.
In 1981, Bill 101 was passed and Ratté Tire Shop became Pneus Ratté. From then on, the company diversified its offerings and services, until the fourth generation, Charlyne and Stéphane, arrived with the opening of a branch on Hamel Boulevard, the first of many.
Since 2021, Pneus Ratté has also been present in the Montreal area.
Once a leader, always a leader
Firmly established in 2023, Pneus Ratté is committed to doing its part for the planet and future generations. Over the next two years, the group will finance the creation of two outdoor green classrooms, in collaboration with the organization Le Semoir.
Real outdoor classrooms equipped with desks and blackboards will be set up in two elementary school in the Quebec City area, thanks to the generosity and involvement of Pneus Ratté. Le Semoir's dual educational and environmental vocation won over the team. With this investment, Pneus Ratté becomes the leader in private financing of outdoor green classes in Quebec.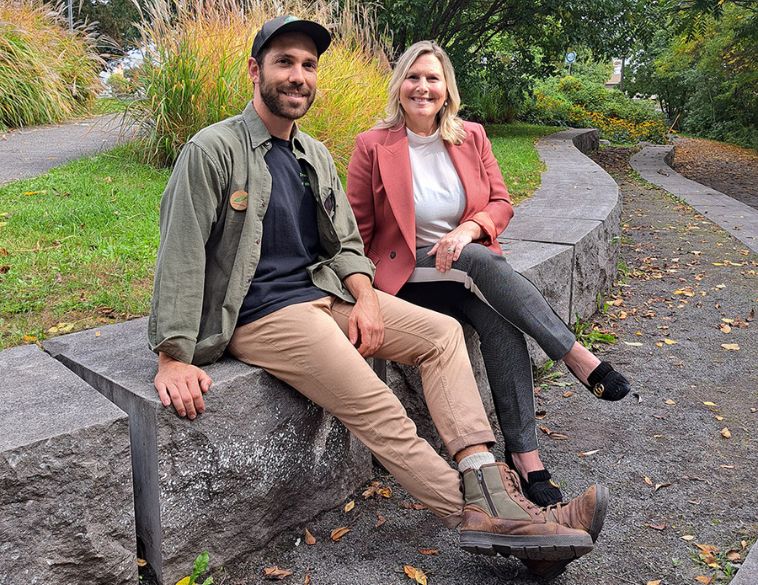 What's next?
Even after 90 years in business and with a solid, well-established reputation, Groupe Ratté has no intention of resting on its laurels. Charlyne and Stéphane Ratté still aim to grow the company through an acquisition strategy that has proved its worth over the years.
They also intend to continue their massive investment in the development of a new web ecosystem that will position them advantageously in their industry, and maximize HR processes to thumb their noses at the labor shortage.
What is Pneus Ratté
Pneus Ratté is without doubt one of the largest groups in its industry. In addition to being a member of the Point S network, the largest network of independent tire and mechanical retailers in the world, Pneus Ratté is proud to be part of the CAA network of recommended garages.
Since 1934, over six million tire installations and nearly 1.5 million vehicles have passed through the doors of Pneus Ratté.
Today, Pneus Ratté has access to more than a million new tires, and has facilities to handle all its customers' stored tires, season after season. Pneus Ratté is part of the Ratté Group, which also includes the Truck Center and Pneus Colosse divisions for mining and off-highway tires.