Bridgestone launched the latest addition to its iconic ultra-high-performance Potenza lineup: the Bridgestone Potenza Race tire.
Engineered for track-driving enthusiasts, the new semi-slick Bridgestone Potenza Race tire provides drivers with sound control on the track in dry conditions.
The Bridgestone Potenza Race tire's excellent performance is made possible by innovation in the tire's tread pattern, construction and material compound. The tire has been designed based on the results of extensive market research led by Bridgestone, focusing on what circuit drivers expect from an ultra-high-performance tire. According to tests carried out by independent company TÜV SÜD, the tire delivers the fastest lap time and the shortest braking on dry pavement among key competitors.
Available in 13 popular sizes between 17 and 20 inches, the Potenza Race tire is designed to support the sports cars and supercars most commonly used on streets and tracks, including Maserati, Ferrari, Porsche, McLaren, Lamborghini, BMW M, Audi RS, Mercedes-AMG.
A sustainable approach
The Potenza Race tire development was made shorter and more sustainable with Bridgestone's Virtual Tire Development technology. This enables a digital version of an in-development tire to be created and tested, helping Bridgestone to predict how a tire will perform in different conditions before physically building prototypes.
Its development process, which includes on-road testing, is further enhanced by utilizing this technology as it allows Bridgestone to test far more variants in the virtual world and aids in bringing tire performance to market faster and more affordably.
This sustainable approach leads to a savings of 33% in raw materials and reduces real-world testing by approximately 6,000 miles.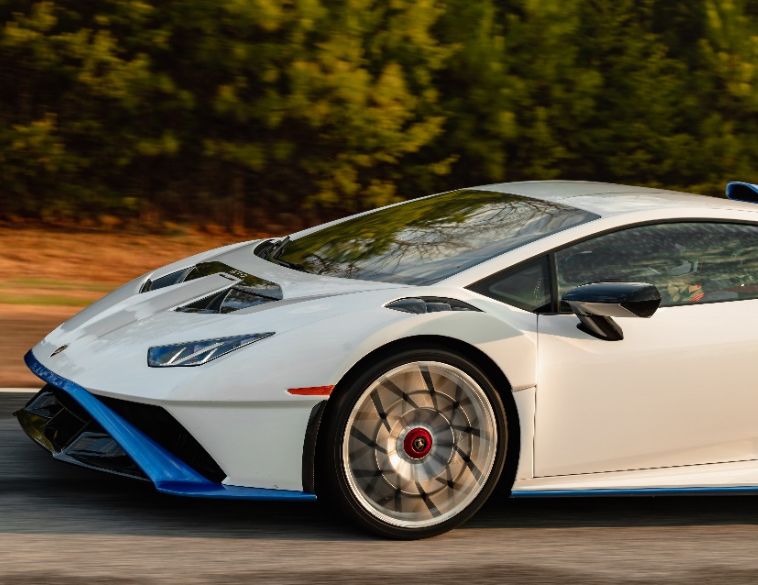 Heritage and expertise
The now iconic Potenza lineup was born from Bridgestone's expertise in Formula One racing, which saw the company supply tires to Formula One teams from 1997 to 2010, including the winner of six consecutive titles for Ferrari.
Benefitting from this heritage and the knowledge gained during the development of Potenza Race original equipment tires for the Lamborghini Huracán STO and Huracán Tecnica supercars as well as the CUPRA Leon hot hatchback, the Potenza Race is Bridgestone's first-ever dedicated replacement tire for track days.
Emilio Tiberio, COO & CTO of Bridgestone EMIA, said, "The Bridgestone Potenza Race tire is the culmination of years—even decades—of experience in high performance. We created this tire for motorsports lovers, speaking to them and learning what they demand from their dream track tire, and we're thrilled to launch our first-ever semi-slick tire for the replacement market offering unrivalled performance to all track enthusiasts."