Leveraging the capabilities of technology to create cost-effective solutions.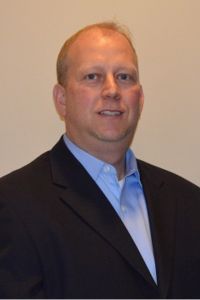 At Waste Expo 2023 in New Orleans, La., at the beginning of May, Bridgestone Americas unveiled its latest tire for the waste management sector—the Greatec M847 wide-based all-position radial tire.
This tire is specifically designed for vehicles such as urban refuse and sanitation trucks, where total cost of ownership, as well as durability and longevity, are key concerns for fleets that operate these vehicles.
When paired with Bridgestone retreads from the Bandag facility in Abilene, Texas, the Greatec M847 tire helps to reduce operating costs and environmental impacts, maximizing fleet uptime and sustainability.
Technology support
The Greatec M847 also has the capability to be supported by solutions like the Bridgestone Fleet Care tire-monitoring service, IntelliTire, which provides real-time data on tire pressure monitoring, plus temperature and speed to detect and avoid tire issues before they happen. Significantly advantageous for waste management fleet operators, the M847 is also part of Bridgestone's E8 Commitment, which consists of eight specific initiatives aimed at more environmentally sustainable business practices. To find out more, Autosphere interviewed Robby Hamby, Director of Commercial Product Strategy at Bridgestone America.
Autosphere: Can you give us a little background information on Bridgestone's current fleet care offerings and what they're designed to achieve?
Robby Hamby: At Bridgestone, we feel the digital path is the way of the future, particularly when we think about how to grow our business. Obviously, having tires that can record data is a digital asset that's advantageous for our fleet customers, and we're aiming to ensure they can do this smoothly and effectively. Also, when we think about what Bridgestone Fleet Care is, it's the ability to bring more data and information to fleets—it's our suite of digital solutions that really connect the vehicles' tires, allowing fleets to monitor tire health and condition.
AS: What is the direct impact of tire data monitoring on fleets in terms of TCO?
RH: We feel the ability to do this will allow fleets to maximize their uptime, meaning those vehicles are in service more often, making those fleets more money. When we look specifically at Waste and Recycling, which is one of our key segments, our IntelliTire Fleet Care tire monitoring service allows real-time monitoring of commercial truck and bus tires and not just our tires, but those from virtually any manufacturer. And no matter the size of your fleet, Bridgestone Fleet Care's Tire Monitoring Service can help reduce your tire costs, increase labour productivity, and improve fleet safety. By having the ability to combine durable hardware with a software application, fleets can address tire-related issues as quickly as possible, minimizing the risk of costly damage or downtime.
AS: When we look at waste management specifically, are there any additional things to consider?
RH: The waste segment is very dependent on re-treading, which is key to our business as well. So, when we think about what IntelliTire is and what we offer, the ability to offer solutions such as RFID can help further improve connectivity and allow fleets to better track assets and determine tire condition. This then allows them to increase the number of retreads to reduce total cost of ownership and by doing so, promote better sustainability. Waste management is one of those sectors that is really at the forefront of sustainability with major fleets and we're a big supporter of that.
AS: Looking to the future, is there anything you'd like to mention regarding Bridgestone's ongoing commitments to the sector and meeting the needs of its customers?
RH: As part of an ongoing process, we really want to continue educating fleets on the importance of sustainability and what we can do from a tire program perspective. We want to start with premium tires as the base of our business as well as retreads. Bridgestone offers a full line of Bandag retreads, with several of them specifically designed for the waste management industry. When you combine that with solutions such as IntelliTire and RFID you start to see a lot of improvements in helping fleets lower the investment in their assets and reducing total cost of ownership.
AS: Anything else you'd like to mention?
RH: As an industry, we're always looking at ways to become more efficient and reduce costs. And that applies equally to tire manufacturers and related businesses, as well as our fleet customers. That's why I think the digital solutions piece is so critical as our business evolves and we continue to provide that support. Another factor we need to consider is the adoption of electric vehicles. At present, we do see EVs as part of the waste management industry, and we think the sector could very well be one of the first in the commercial space to adopt them on a significant scale, due to the type of use, including frequent stop and go driving and set routes. Ultimately, it comes down to providing tire solutions that meet the needs of our customers while continuing to remain at the forefront of sustainability in both the manufacture of new tires and retreads.